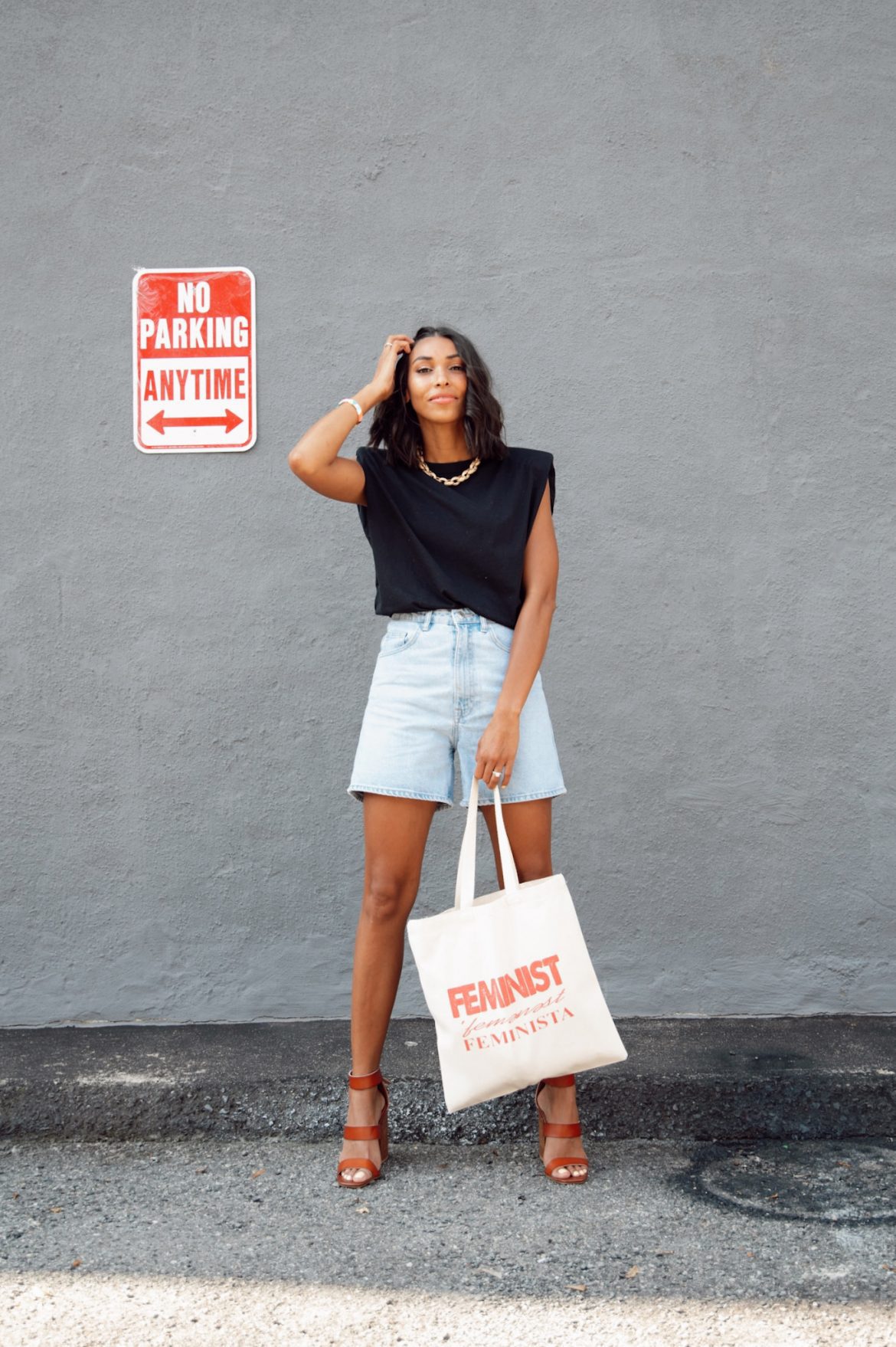 Every season I get attached to a few pieces that become my go-to.  I've come to realize that these are the pieces I wear on repeat and have become my 2020 summer essentials. Scroll below and check out my summer essentials and why I'm rocking these pieces on repeat!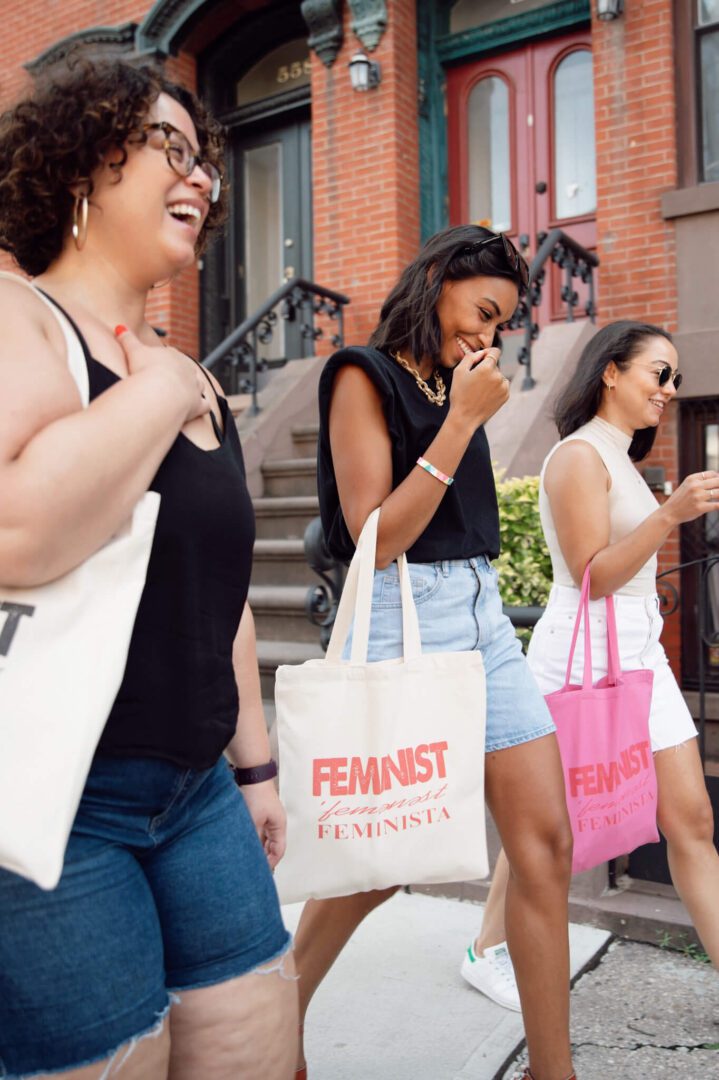 1
A Padded Muscle Tank
I can't stop wearing this padded muscle tank from Mango, so much that I keep ordering it in different colors. It's a simple but trendy piece that looks great with any bottom and at the top of my 2020 summer essentials. *Adds every color to cart*

2
A Pair of Mom Shorts
Long gone are the days of Daisy Dukes. Mom shorts are trendy and age appropriate — so mom shorts it is!

3
A Canvas Tote
You can go as cheap as you want, or grab yourself a luxury canvas tote, but a tote bag is a must for the summer, nonetheless. It's structured and spacious and can fit your laptop on your way to work, or your towel on the way to the beach. A summer classic! The Feminist Canvas Tote I'm wearing is the newest addition to my shop!

About the tote
My husband asked me the other day, "Are you a feminist?" After seeing me rock my Feminist Tote. I was like, "Of course I am and you should be too!" The words Feminist across the tote is written in English, in it's dictionary pronunciation form and then in Spanish.  The tote is another, TWP X Love Fashion & Friends collaboration and feminism to us simply means equality of the sexes. Wearing this tote is acknowledging the fact that these inequality exists and it's up to us to call it out and consciously make changes. The tote comes in 3 color options, Pink with Red Writing, Natural with Black Writing and Natural with Red Writing. So, are you a feminist?!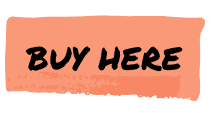 For daily style inspiration and a chance for us to connect everyday, follow me on Instagram! I post on my stories daily for a look behind the blog and much more!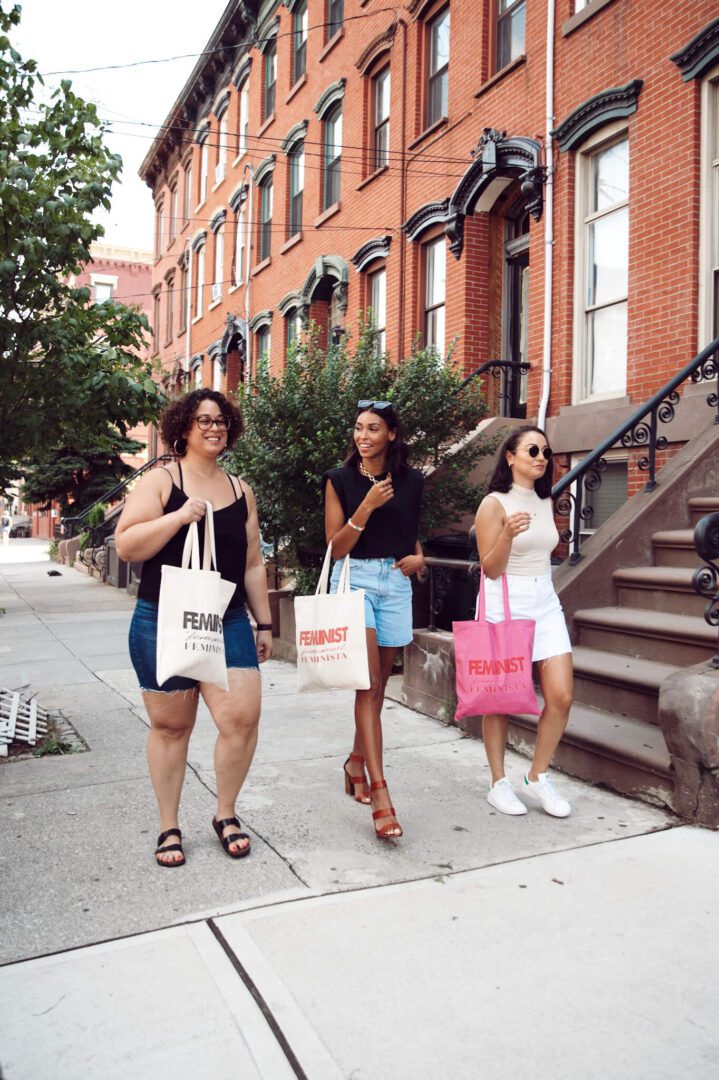 Shop my look

What are your 2020 summer essentials? Do you love the new Feminist Tote?!
---
DISCLOSURE| SOME OF THE LINKS ABOVE ARE AFFILIATE LINKS, MEANING AT NO ADDITIONAL COST TO YOU, I WILL EARN A COMMISSION IF YOU CLICK THROUGH AND MAKE A PURCHASE
Post Photos taken by Jonathan Paul
Download my e-book!