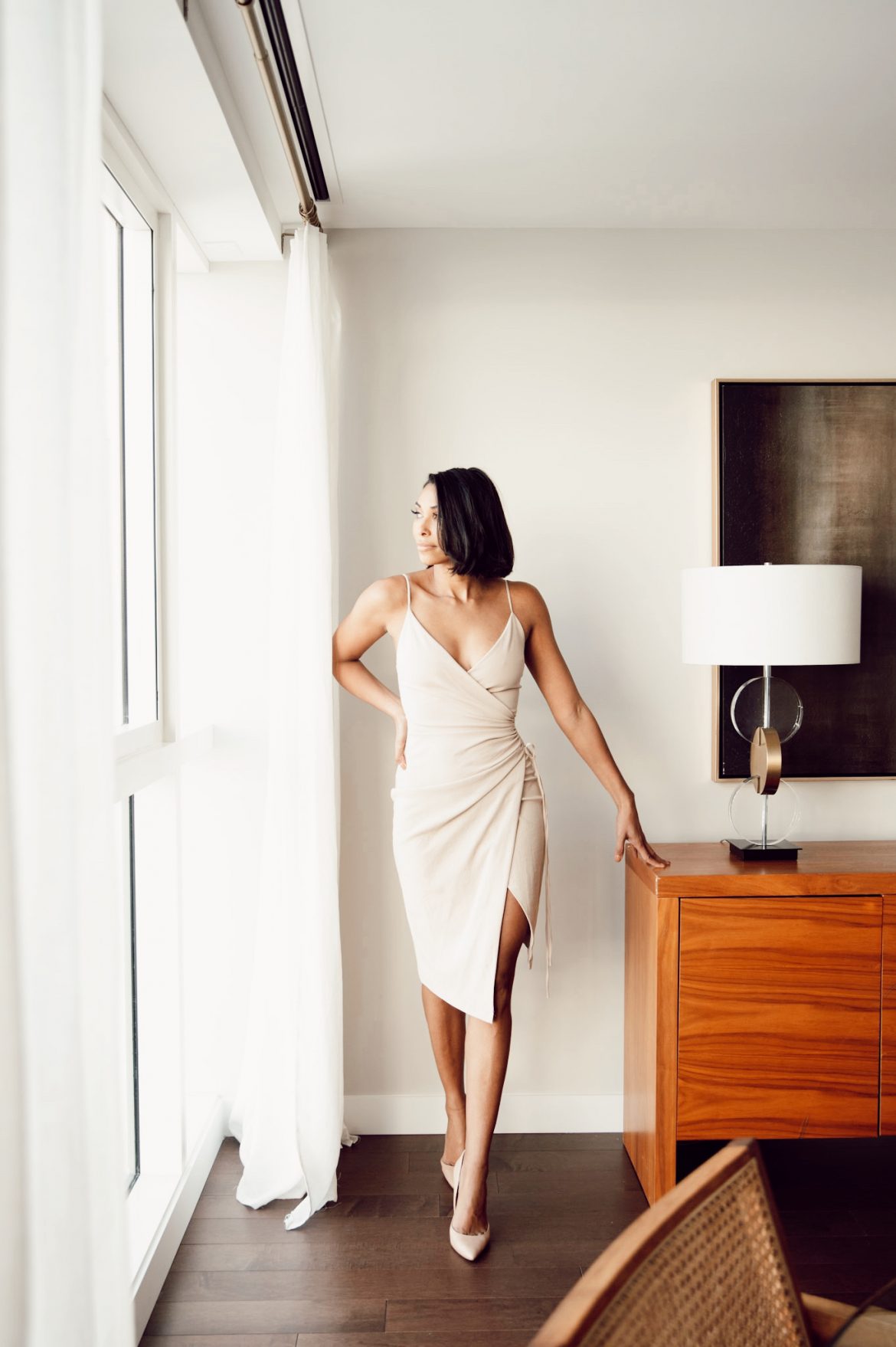 I'm in the best shape of my life thanks to my trainer, Carlos and I'm glad I know it. It's my birthday weekend and when I took these photos I felt really good and I mean REALLY GOOD (thanks again Carlos). I wanted to take pictures without all the jewelry and handbags and just be me, in a simple dress, showing off my guns. As I took them I thought; man this is what it's like to be 37? I've yet to have botox or any plastic surgeries from professionals like Dr. Thomas Pane done (no offense to the other 37-year-olds who have). When I looked at myself in the mirror, I thought, I look like a woman. I've never really felt like a woman (no this isn't my coming out as a transgender story) I've just never really felt like a grown-up. I have these moments of adulting and getting it all together but then, I crash, Peter Pan syndrome. Do you know what I mean? I still laugh when people say the word penis in front of me, or get uncomfortable about sex talk in front of my parents. My 13 year old calls me, "bro" sometimes, is that normal? It doesn't bother me either, should it? Sometimes I wake up in the middle of the night, panicked because it'll hit me that I'm responsible for these children. Wait, what?! I have to keep them alive and hope they turn out to be good humans? This tew much. Is it just me? I'm going to be 37, on Sunday — but I don't feel my age.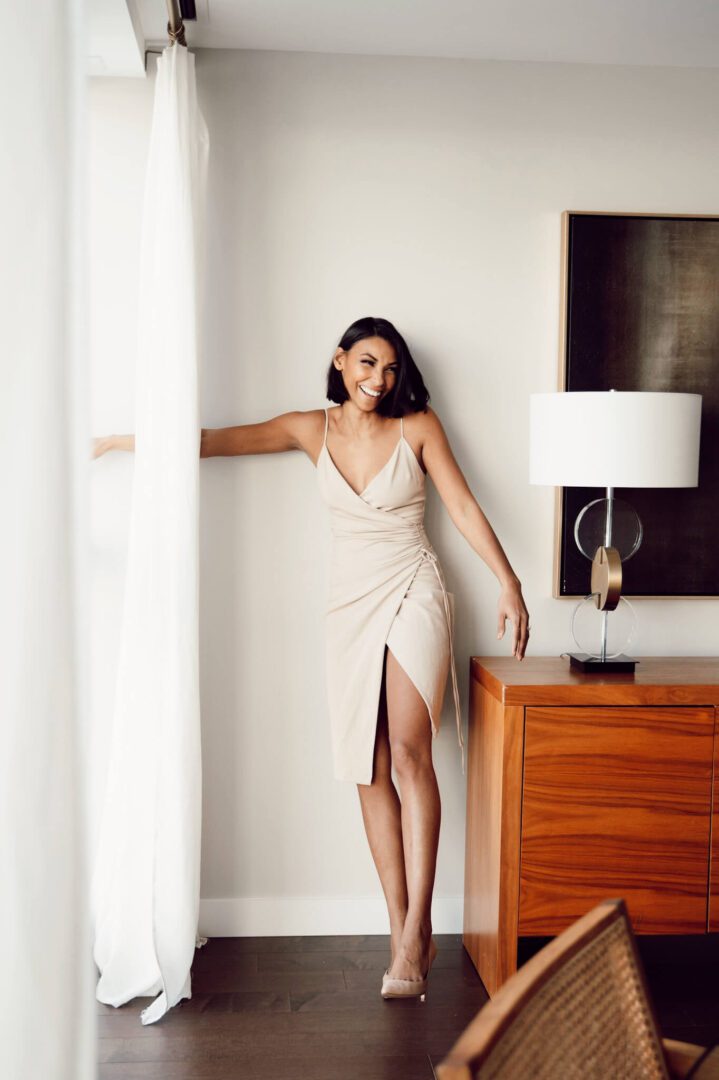 My husband says, I'm selfish. It's a word I am all too familiar with so when its spoken to me, it no longer means anything. I didn't think at 37 I would still be called selfish, but here I am. I've never been one to follow traditions. I'm on my second marriage and second baby daddy (you know what they say, you cant hug a Latina without getting her pregnant.) Lately that's been on my mind a lot, I'm going to be 37 years old and I'm still somewhat of a mess, inside. On the outside, I'm a perfect little influencer, selling you my life's highlight reel. I have a lot of fun living my life, maybe too much at times, but should I be having this much fun? My own happiness has always been in the forefront of everything I do. Hence the dreadful word, "selfish" — thrown at me my whole life, like a game of dodgeball. I got a divorce the first time because I wasn't happy, left my corporate job because I wasn't happy. I have walked out (children cover your ears) in the middle of getting it on with an ex because it just wasn't making me happy (in the moment). The man flew across the country and professed his love to me in a swanky hotel and I was all like, gotta go! His feelings totally unconsidered (selfish).
When I took these photos, I felt really good but now… not so much. Can't really tell you exactly what it is either. It could be because maybe I don't feel like the greatest mom or wife and definitely not a good cook, in the words of my 3 year old, "Mommy your food is yucky." Isn't that what moms and wives do, cook good food? I thought I'd be a good cook by 37. I'm a good friend though! I've always been, its one of my strong suits *dust shoulders off* I'm also great at socializing, I love meeting new people — sorry Drake, I take on new friends. For the first time in my life I feel really good at my job, Creative Director of Content Creation ( I gave the title to myself) its the perfect job for me! Even though it feels like my personal life is taking a hit and I've had conversations with my former brother in law about this and he texted me this quote, from The Devil Wears Prada:
Andrea:
My personal life is falling apart.
Nigel:
That's what happens when you start doing well at work. Let me know when your entire life goes up in smoke, means it's time for a promotion.
I have no plans for my birthday this year. I normally gather all my friends and we'll partake in a bottomless brunch or go wine tasting somewhere fancy. I'll have a whole seperate to do with my family and then a birthday date night with the hubby, I'm talking days of celebrating me (selfish). This year I got nada. I'm going to see where the weekend takes me, catch it on my IG stories, possibly? Maybe you'll see me cry on live for the first time, how fun, how real! Maybe, just maybe, by 38 things will change.

Shop my look

My makeup and hair by: Glamsquad New user ($25 off your first appointment) with code: LFFGLAM25 Repeat user ($15 off your next appointment) with code: LFFGLAM15
---
DISCLOSURE| SOME OF THE LINKS ABOVE ARE AFFILIATE LINKS, MEANING AT NO ADDITIONAL COST TO YOU, I WILL EARN A COMMISSION IF YOU CLICK THROUGH AND MAKE A PURCHASE.
Photos by Johnathan Williams