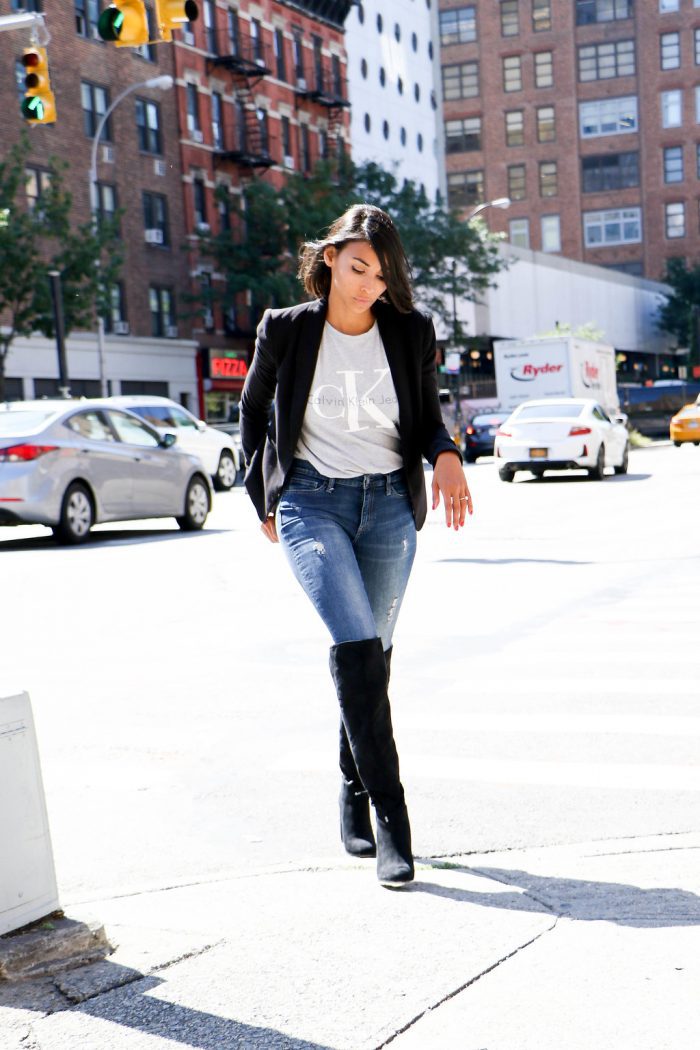 Lets be real, wearing Over-the-Knee boots is not an easy task to pull off. One wrong move can make you look cheap and scandalous. There is nothing wrong with wanting to look sexy as long as its done tastefully. I've drafted a few easy ways to pull the look off including bonus tips for my short girls.  I also posted a few cute Over- The- Knee Boots at the bottom of this article all for under $100!
4 Tasteful Ways To Wear Over-The-Knee-Boots
1.Keep it casual
In these shots I'm wearing Over-The-Knee Boots with a super casual outfit of jeans and a tee. Its hard to mess up jeans and a tee, it's normally my go to if I'm wearing louder shoes.

2. Over- The- Knee Dress
As long as you are covering your skin, Over- The- Knee Boots aren't going to look scandalous. A long dress or skirt is one of the easiest ways to pull the look together.

3. Long Sweater Over Your Bottom
A long sweater over jeans or leather leggings is a very classic way to wear Over-The-Knee boots. Again, its the amount of skin shown that can throw the whole look off.

4. Flowy Dress
With a flowy dress it's safe to show some skin, the dress can fall above your knees. Because a flowy dress isn't hugging your body it will give you a sexier more playful feel without looking… What's another word for slutty? lol
Bonus Tip For The Short Girls
I told a friends of mine that I was writing this post and she said, "I can never wear Over- The- Knee boots I'm too short." If I were short I would try to elongate my legs by wearing a shirt tucked in with a high waist  skirt or leather leggings with an over sized sweater. The key is to make your legs appear longer.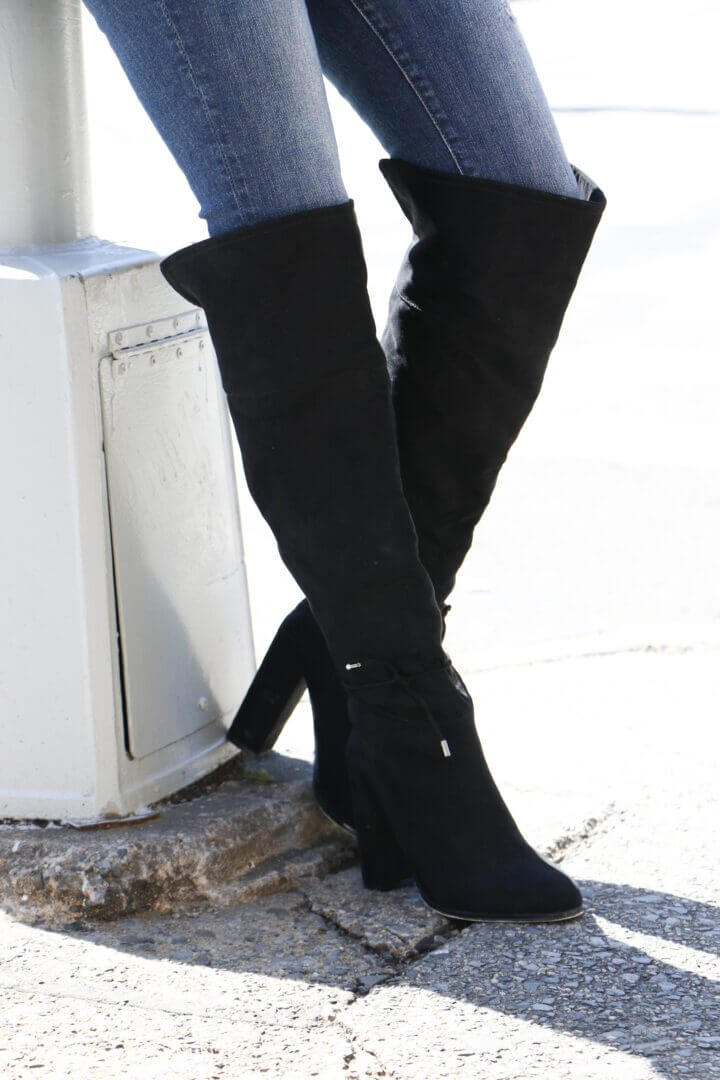 Over- The- Knee- Boots Under $100
Shop my look: