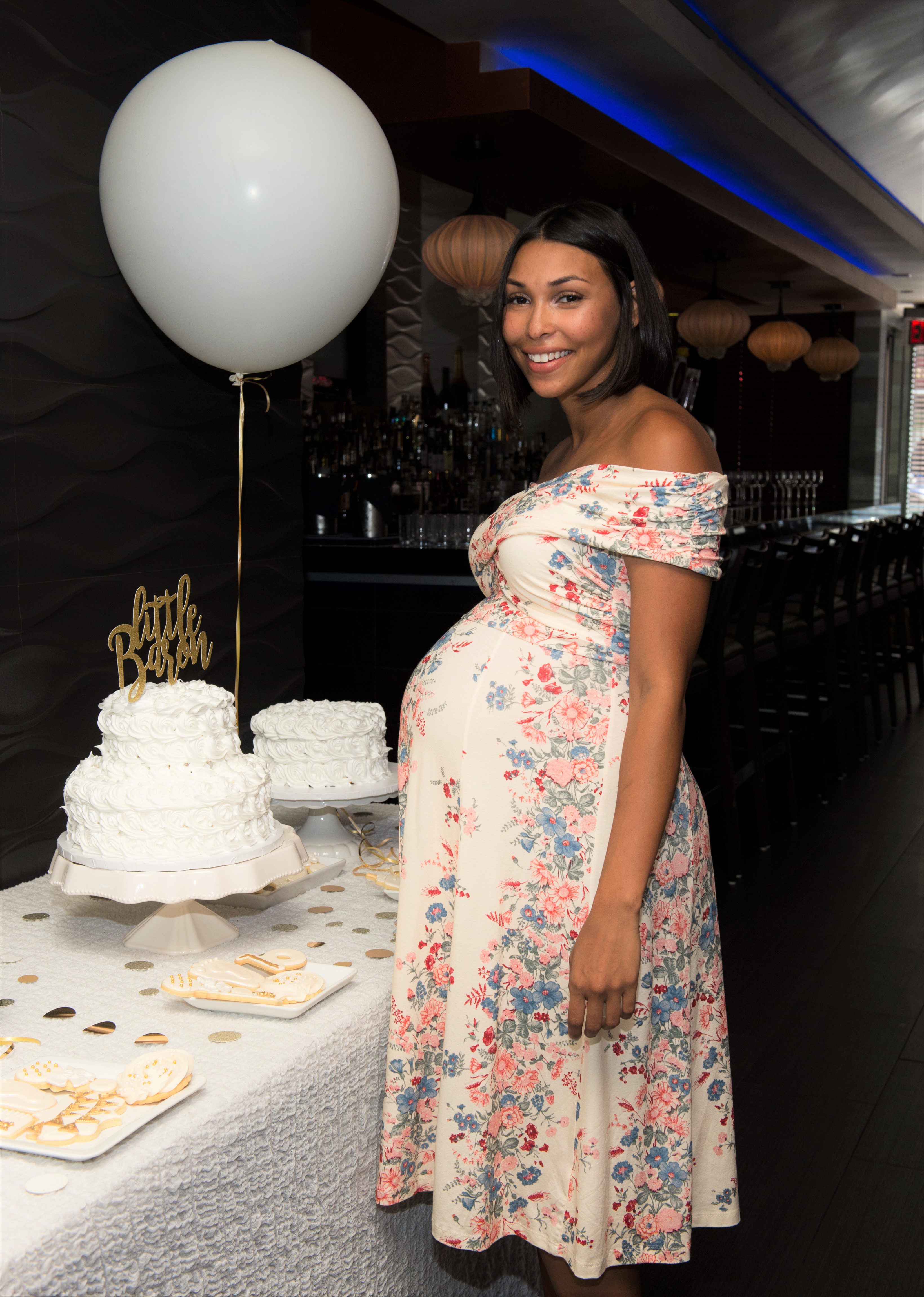 My shower was a co-ed brunch to celebrate baby. No corny shower games or a bunch of women watching the clock. Maybe that's not how most women feel when they go to showers but that is how I've always felt. I wanted to celebrate the coming of our son over champagne and brunch and forget all the extra like forcing people to watch me open gifts.
Here are the details and ideas on the shower for all my DIY advocates and party planners.
First, the invitation.  As usual, I wanted something super simple and effortless Kirra Reyna Designs on Etsy helped me created my vision for the Invitation.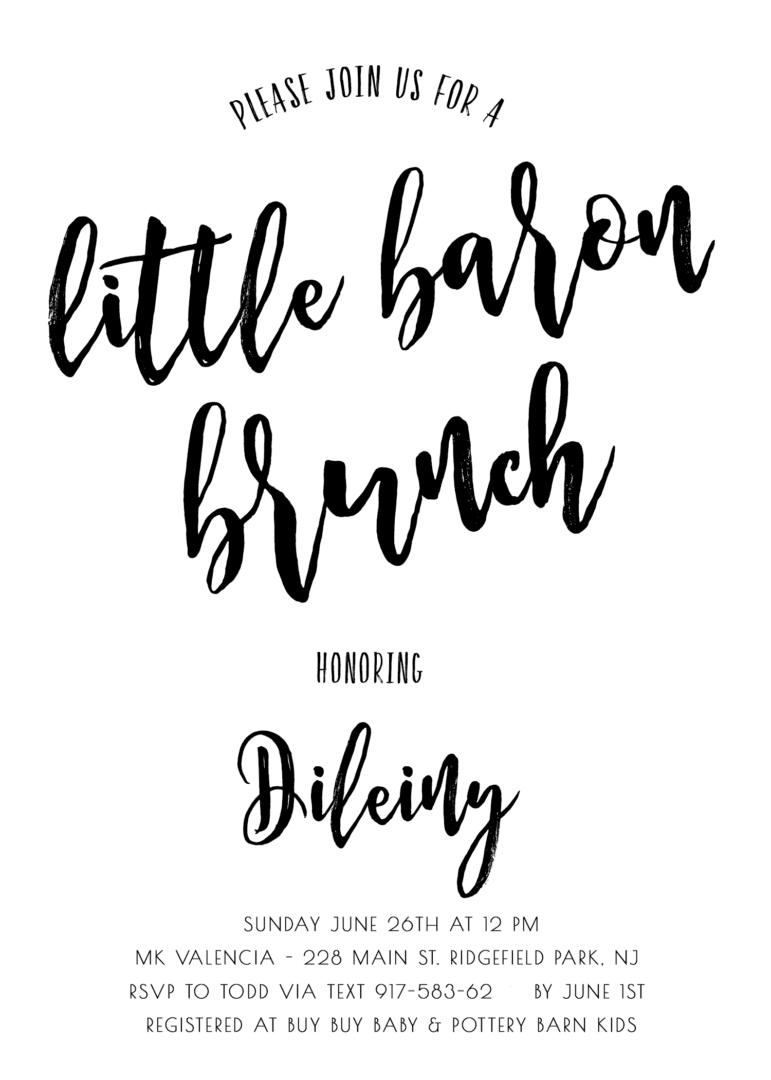 After the invitations went out I had some time to decide what kind of vibe I wanted to set. I knew I didn't want an abundance of blue or an over powering baby theme.
Following the event name, "Little Baron Brunch" Samantha of Topper & Twine was able to create the perfect personalized gold cake topper.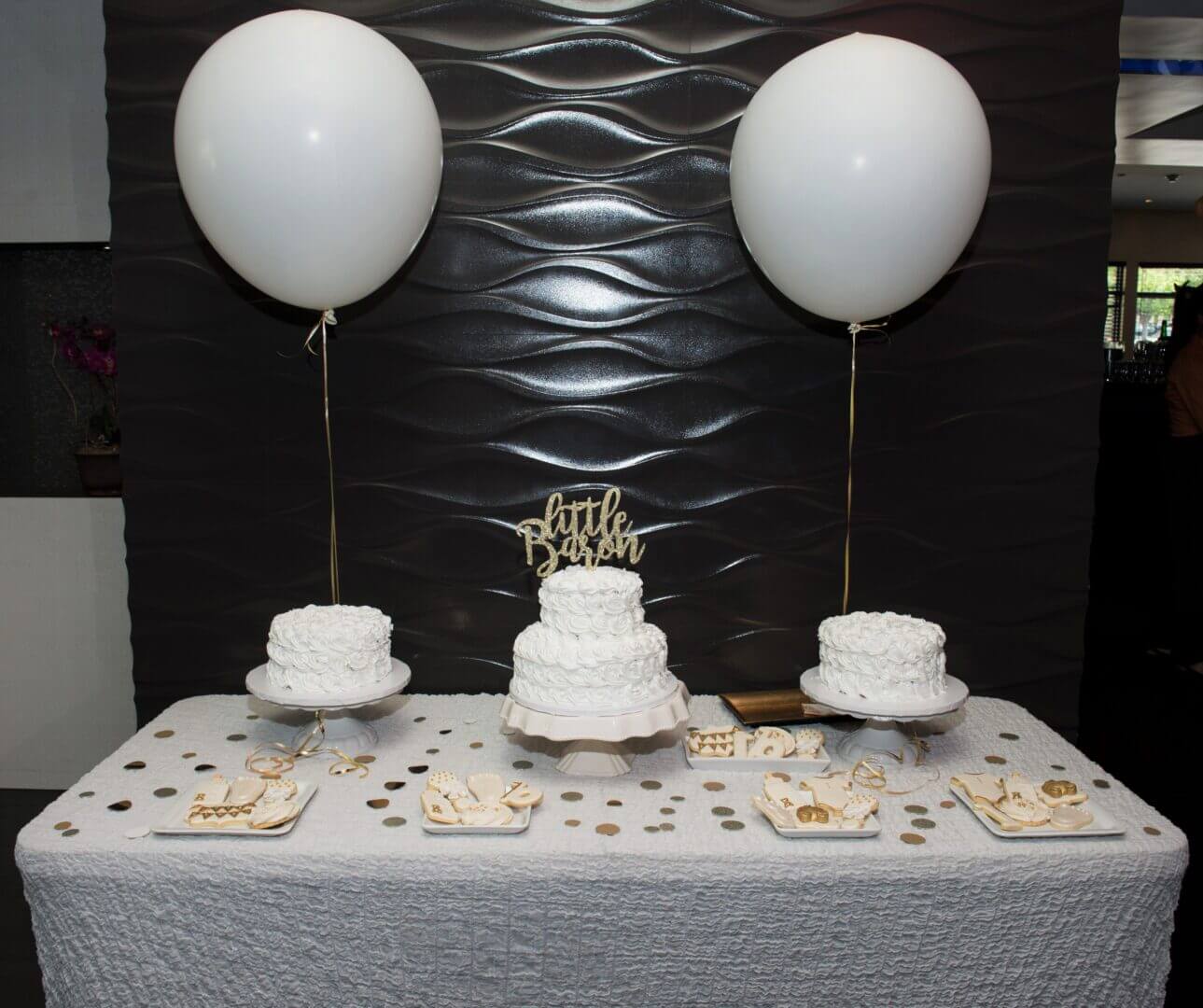 The gold confetti was a DIY project. I went to Michaels and bought two size circle craft/lever punchers and different shades of gold scrap book paper to create the touch of sparkle.
A party isn't a party without cake. As beautiful as fondant cakes are they can get pretty pricey and at times not taste as good. I stick with my families tradition of Dominican Cake at every event so I kept it simple for my Dominican baker and chose white rose cakes by Rafaela Capellan.
One of my favorite details were these beautiful cookies by Made By Jennifer I gave her little direction only colors and event invitation, and she did her thing!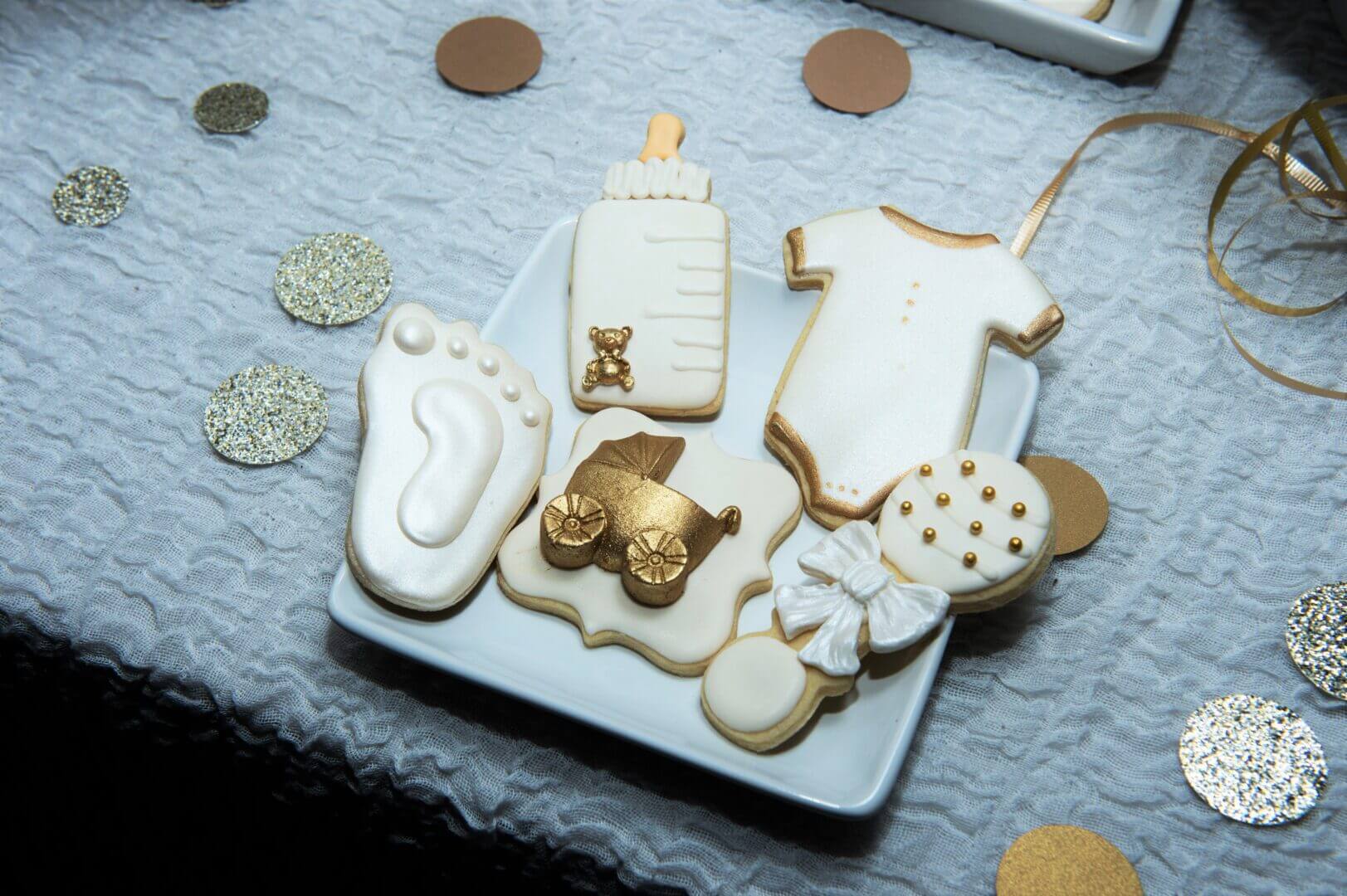 It's all in the small details, loved these personalized lunch napkins I ordered from Napkins Personalized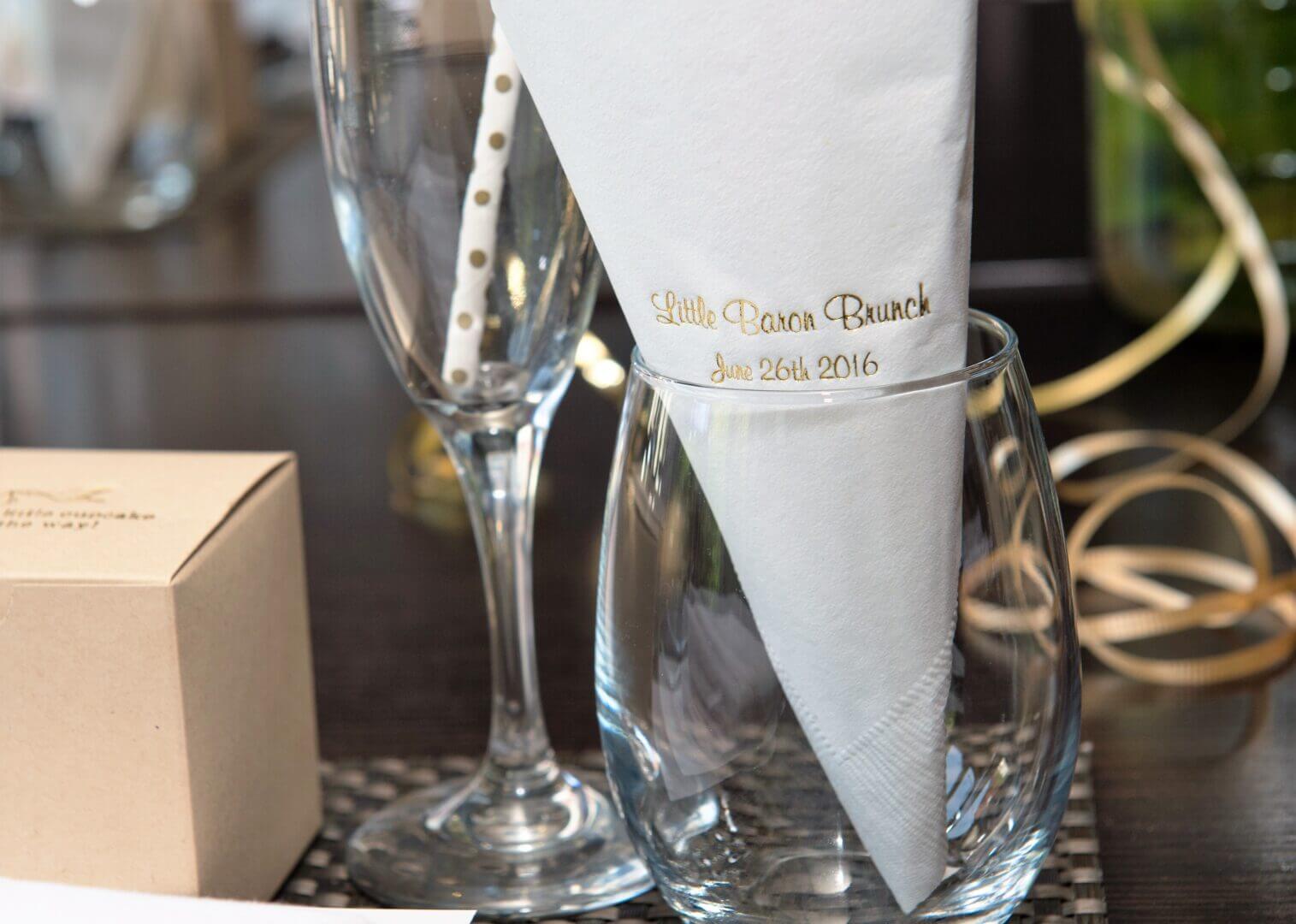 The favors were white frosted cupcakes inside these adorable personalized boxes I ordered from Efavor Mart that read,  "A sweet little cupcake is on it's way!"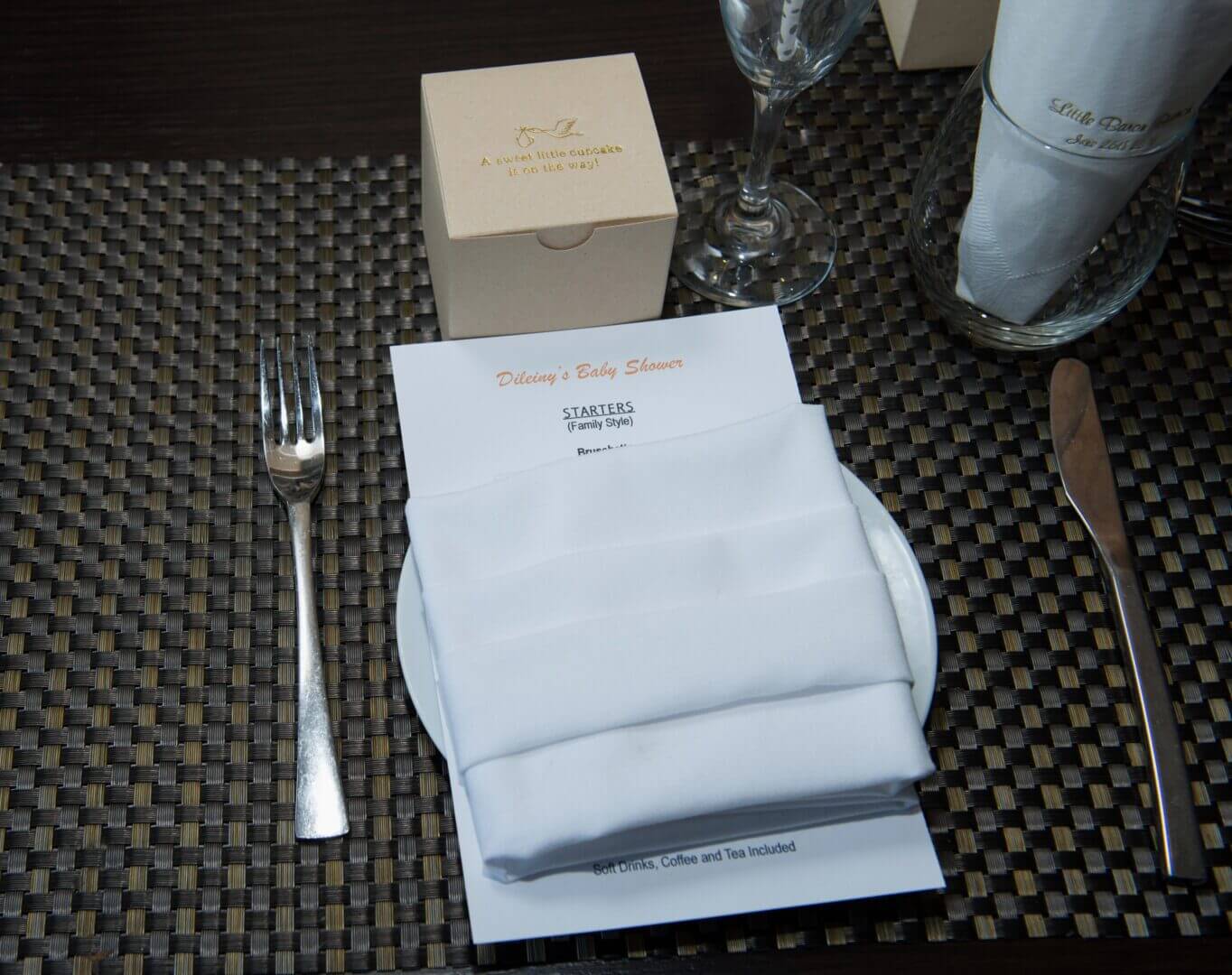 The flowers were the only hint of blue for the baby boy, I had blue & white hydrangeas in large mason jars at each table.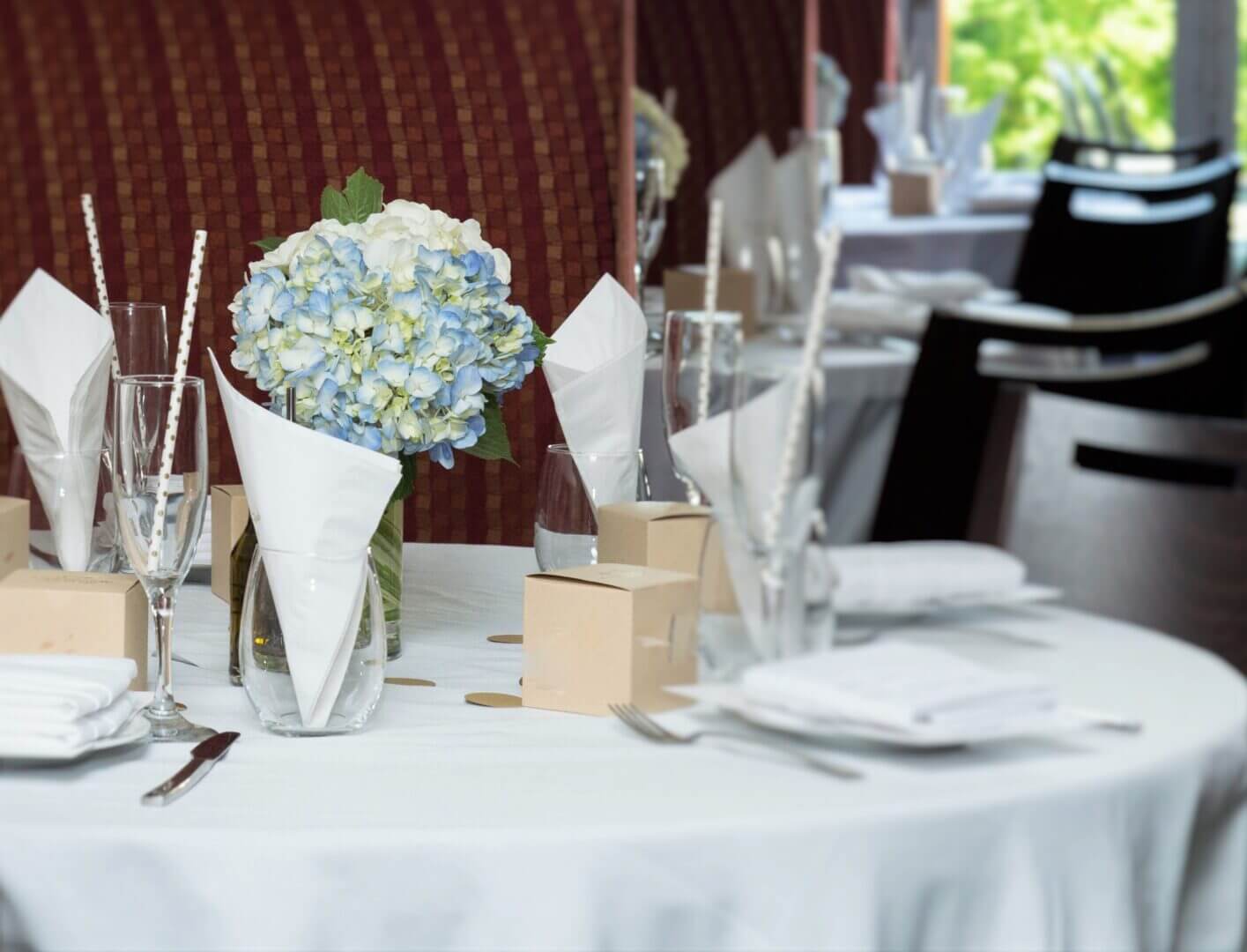 These giant balloons are the new fad at parties but they are expensive! One balloon will cost you around 20$ for the balloon and helium. I ordered these on Amazon for around $16 for 6 of them and blew them up at $4 each at my local dollar store.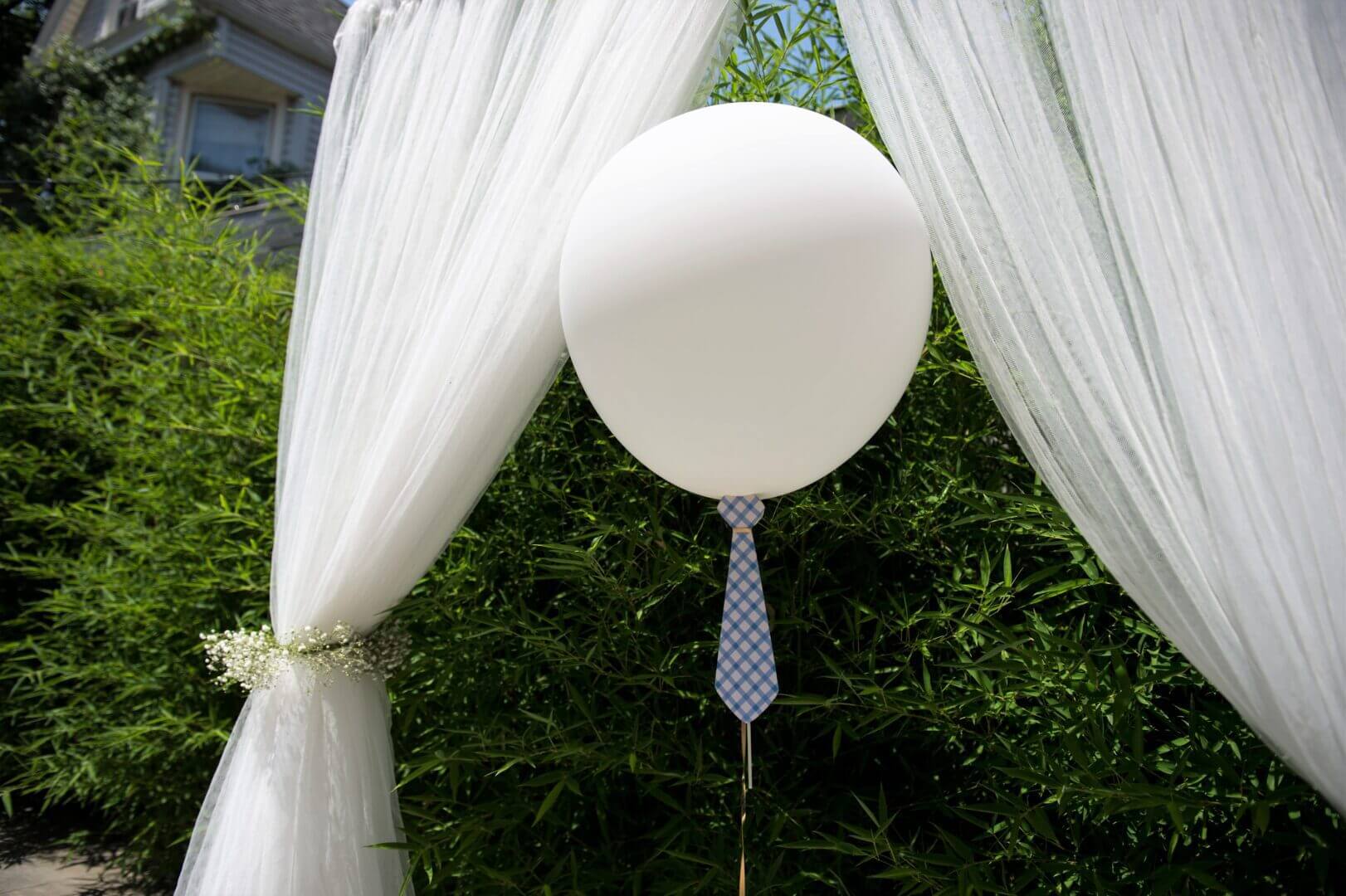 The photo booth has been a Dileiny Staple for a few years, I'm a blogger, I love photos! I own the photo backdrop stand and purchased these sheer curtains from Ikea around 5 pairs at $5 a pop and had my florist make these curtain tie up's with babies breath.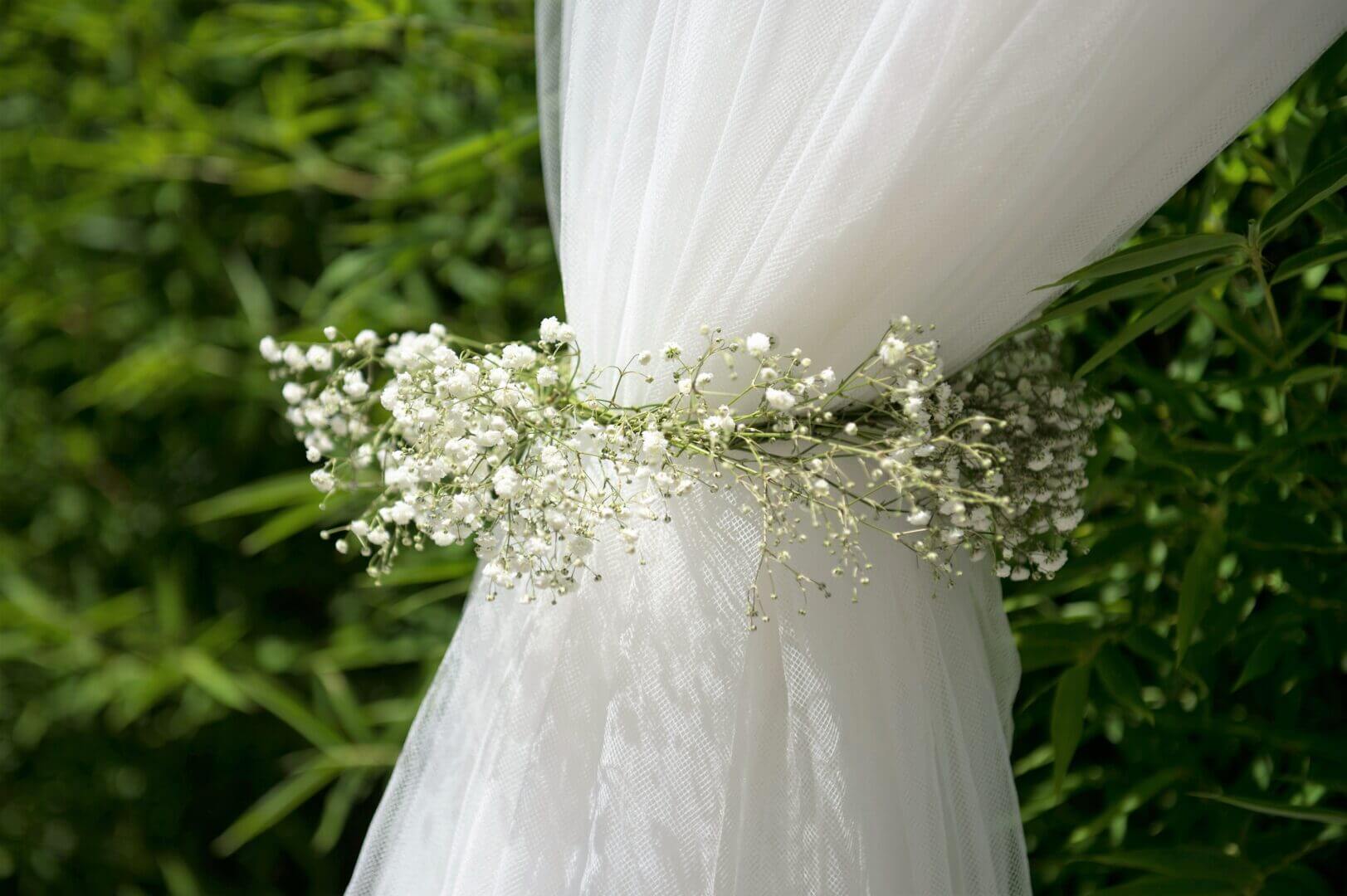 Lastly, the dress! Purchased on ASOS Maternity and I must have changed my shoes about 3 times until I ended up in a pair of converses.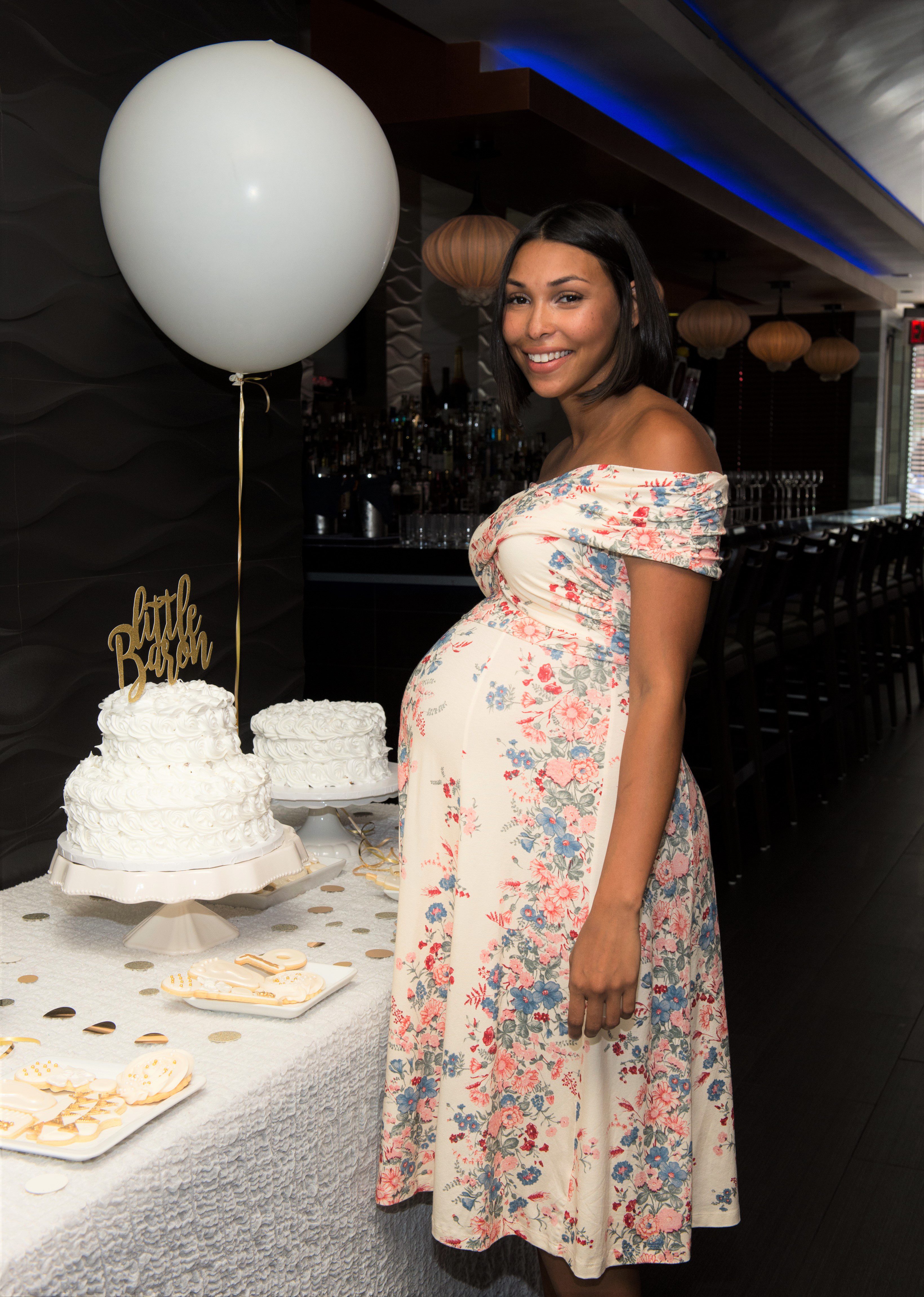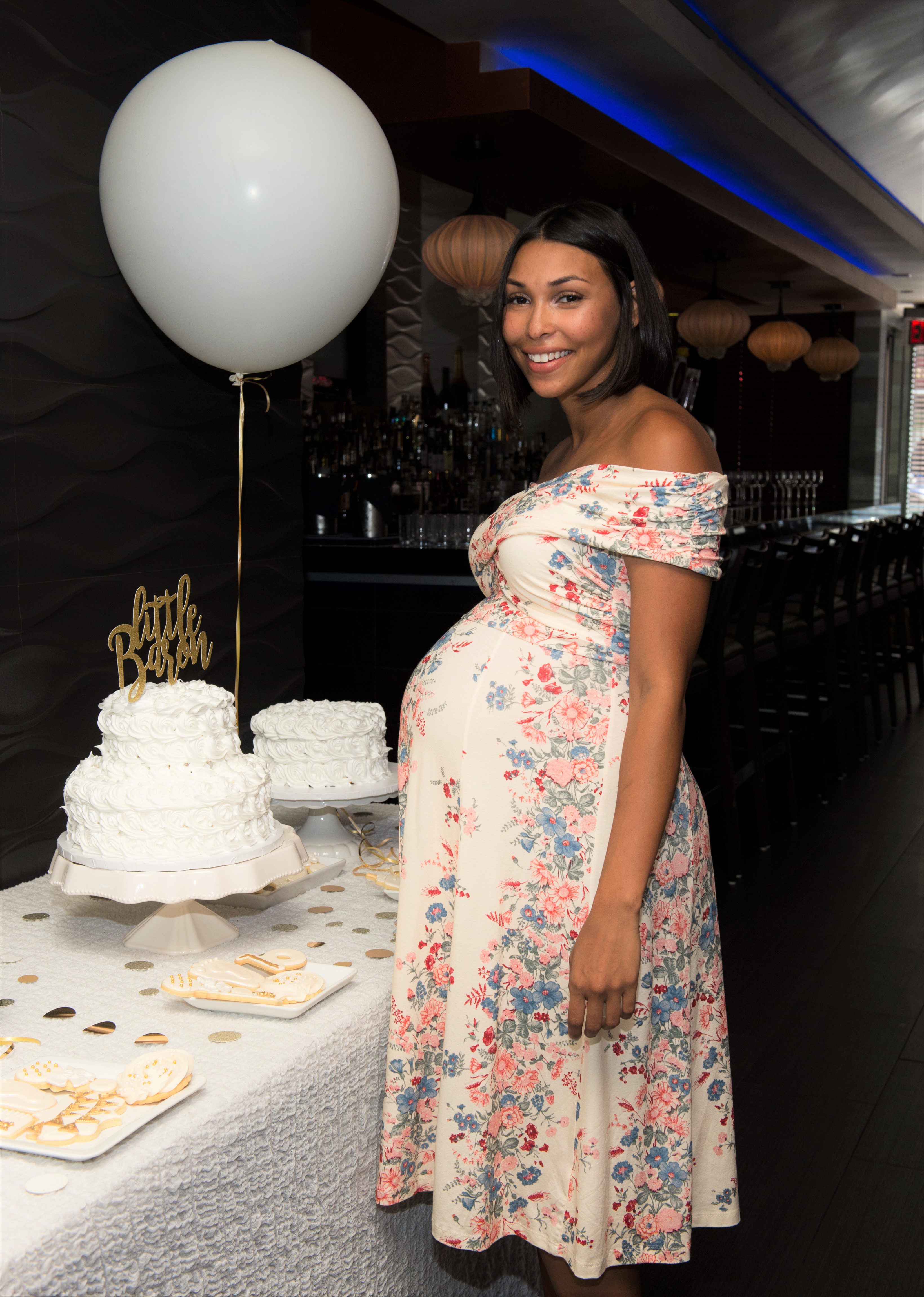 Shop Similar Baby Shower Dresses: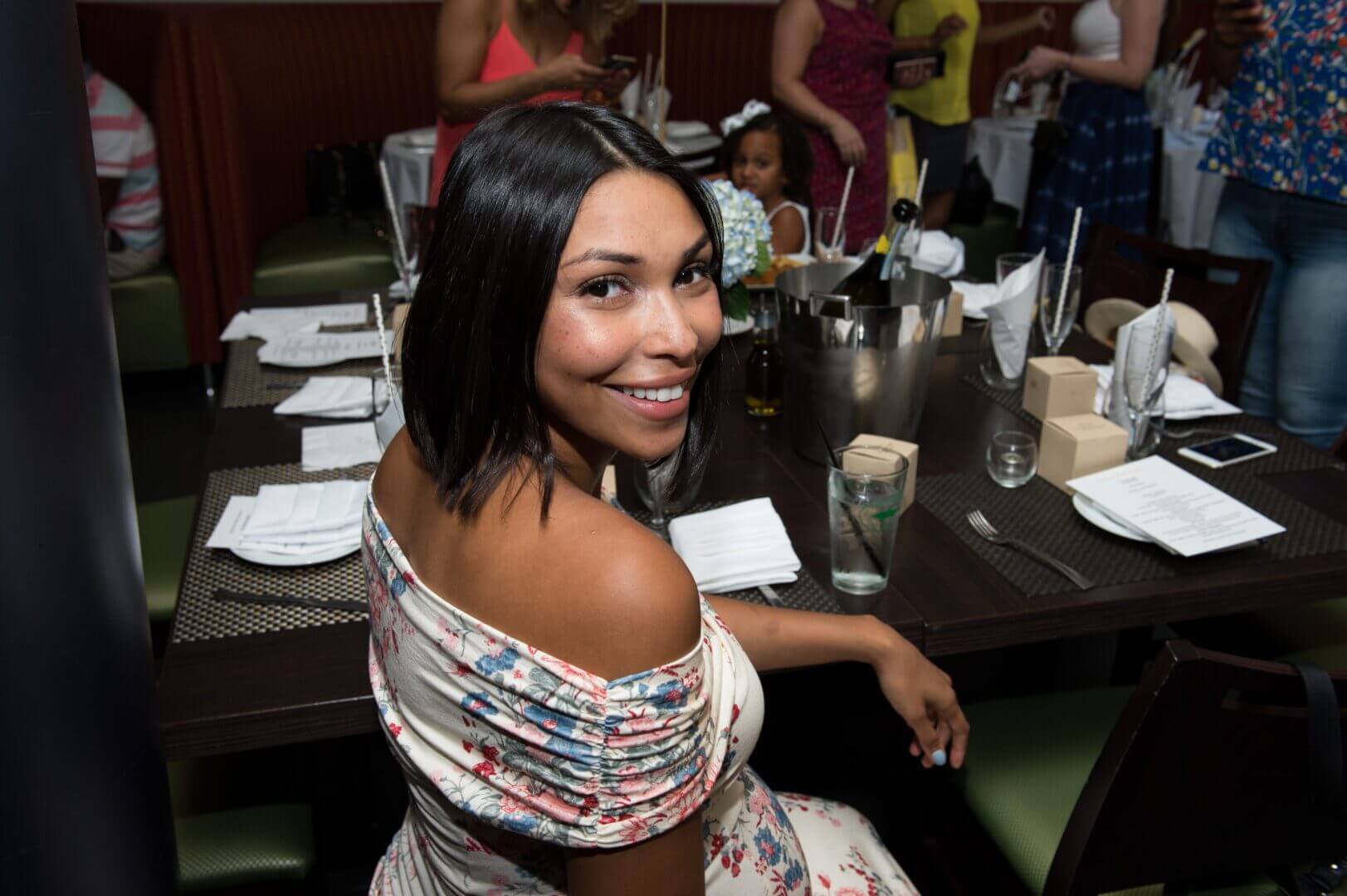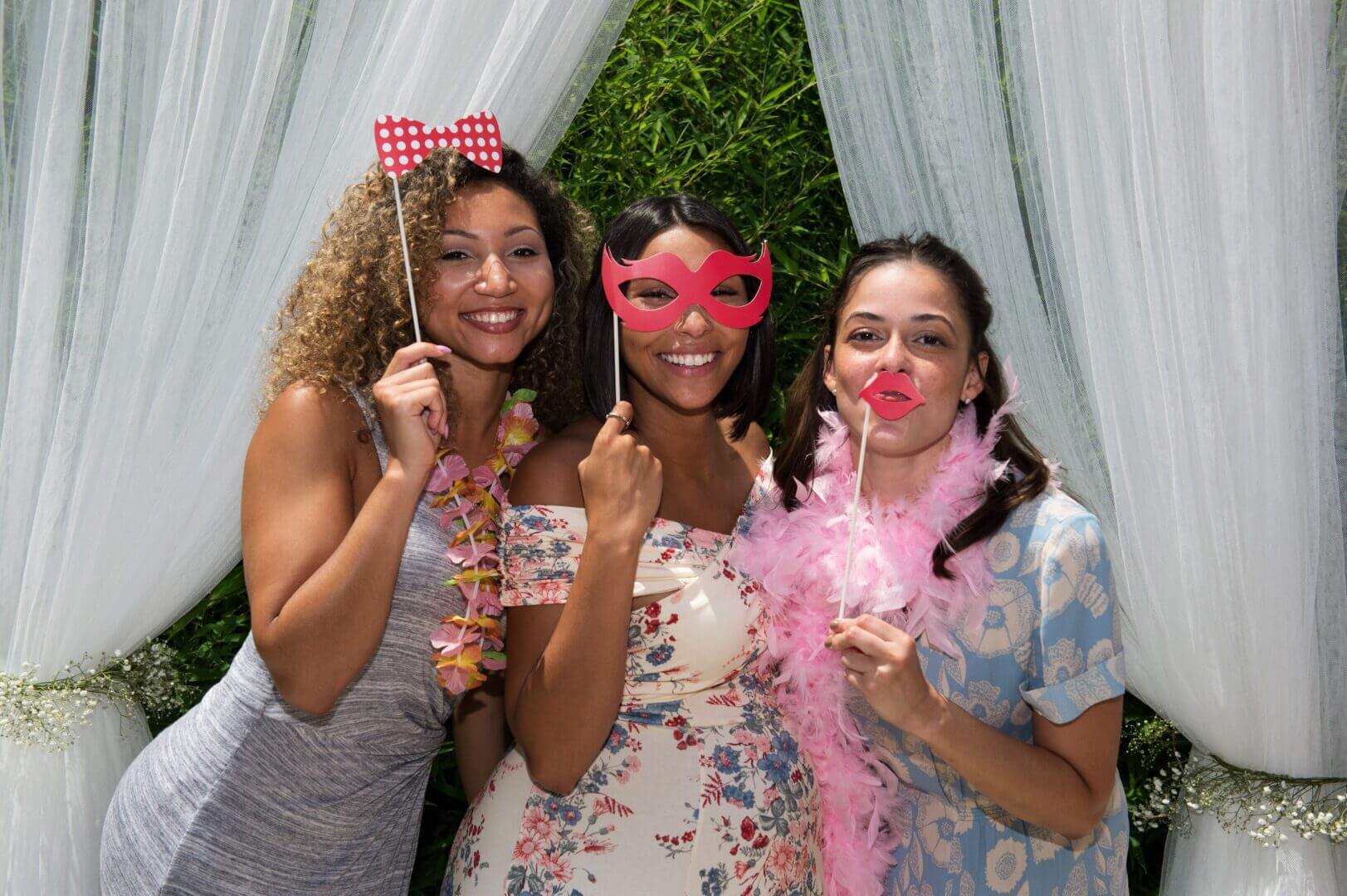 Photos by Andrew Morales of Life in Reverie