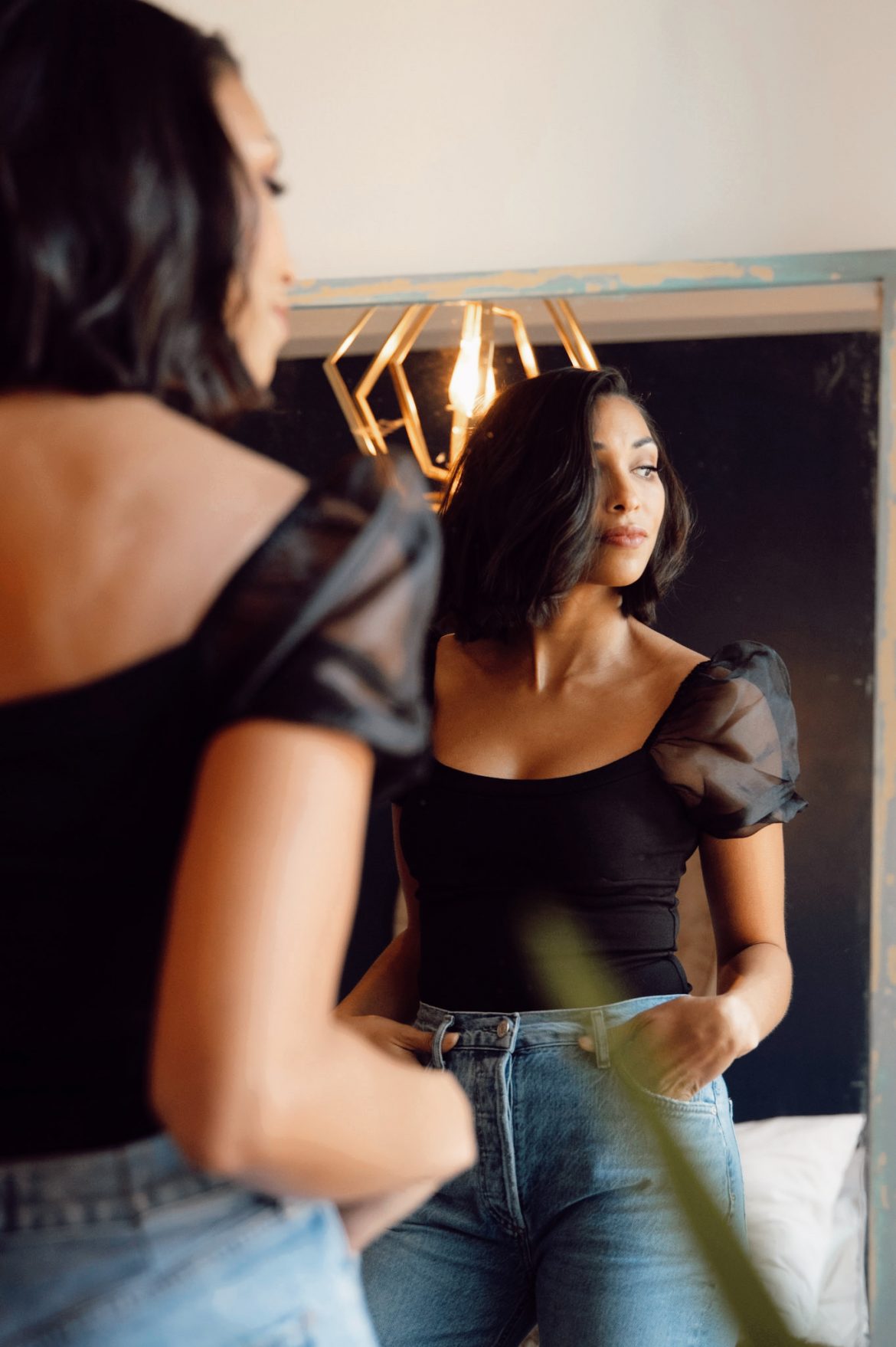 This shop has been compensated by Femme Luxe and its advertiser. All opinions are mine alone.
The aftermath of the holidays is real. With all the spending on gifts and hosting events a lot of us are left wondering, what the heck happened to my bank account?! With that said, it is a new year and we can't let ourselves go because the funds are low. "New Year, new me" doesn't have to be expensive! I've been updating my wardrobe by adding surprisingly affordable tops that look expensive. No one would have ever guessed my top was a whopping 16 bucks! My sheer puff sleeve top is from Femme Luxe, a UK brand that's a staple for me now that we can shop it in the US. Femme Luxe offers a wide selection of affordable tops with sheer sleeve details (which is currently on trend)— this Black Pleated Puff Sleeve Top and the Black Mesh Organza Puff Sleeve Bodysuit are my favorites from their collection. Did I mention these tops are less than 20 dollars?! While staying on-trend, Femme Luxe manages to make styles on a budget, offering stylish products at low prices. They offer basics, statement pieces and everything in between, so you can find your t-shirts, bodysuits, jeans, dresses, shapewear, and loungewear sets all in one place. Scroll below for some additional tips to making your affordable tops look expensive.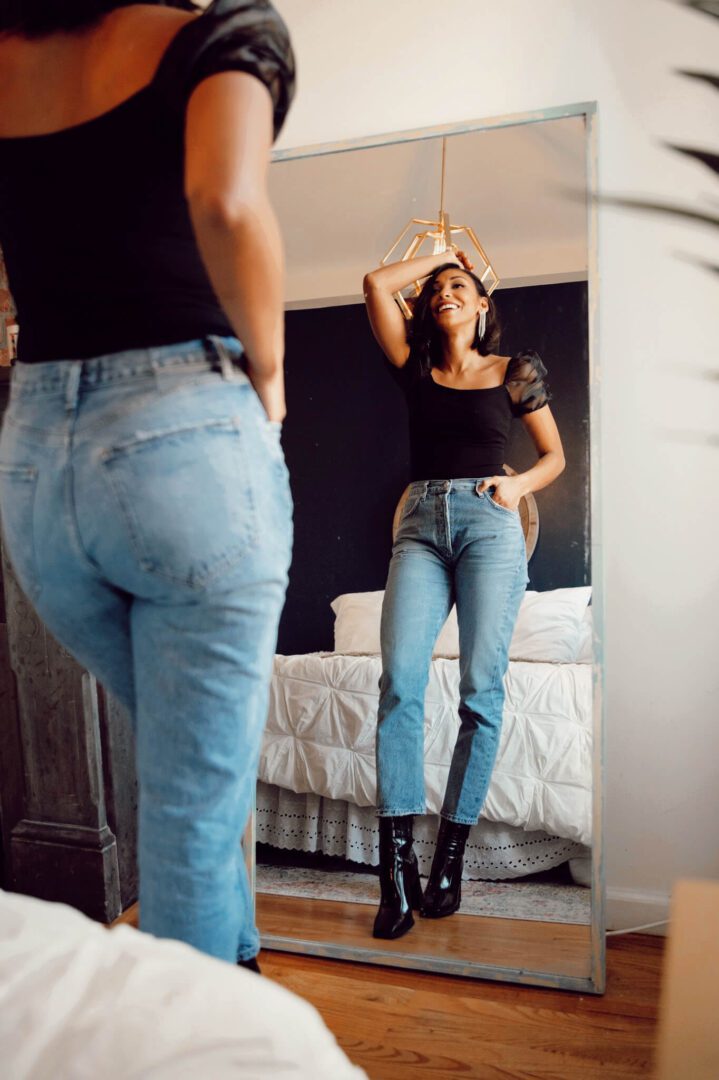 Don't over accessorize
Sometimes over accessorizing can cheapen an outfit. Although I am rocking a pair of chandelier earrings, its the ONLY accessory I added to this look. Less is more in this case.
Go for high-quality jeans
I am big on mixing high and low fashion. What's that mean? It means you go high quality on one piece to balance out your inexpensive top. In this case, I paired my Femme Lux puff sleeve top with a pair of jeans that cost me about $200.
Stick to black
One thing I learned when I used to work in retail is that the color black, for the most part, will look expensive. If you're on a tight budget and want to look like a million bucks, the simplest route to take is to wear black.
Beauty matters
You can wear sweats and a t-shirt but if your hair and makeup are done you will still look polished. Make sure to pair your inexpensive top with a good blow out, flawless skin and fresh makeup.
For more surprisingly affordable tops that look expensive check out Femme Luxe and let me know what you think?! Thank you Femme Luxe for sponsoring this post!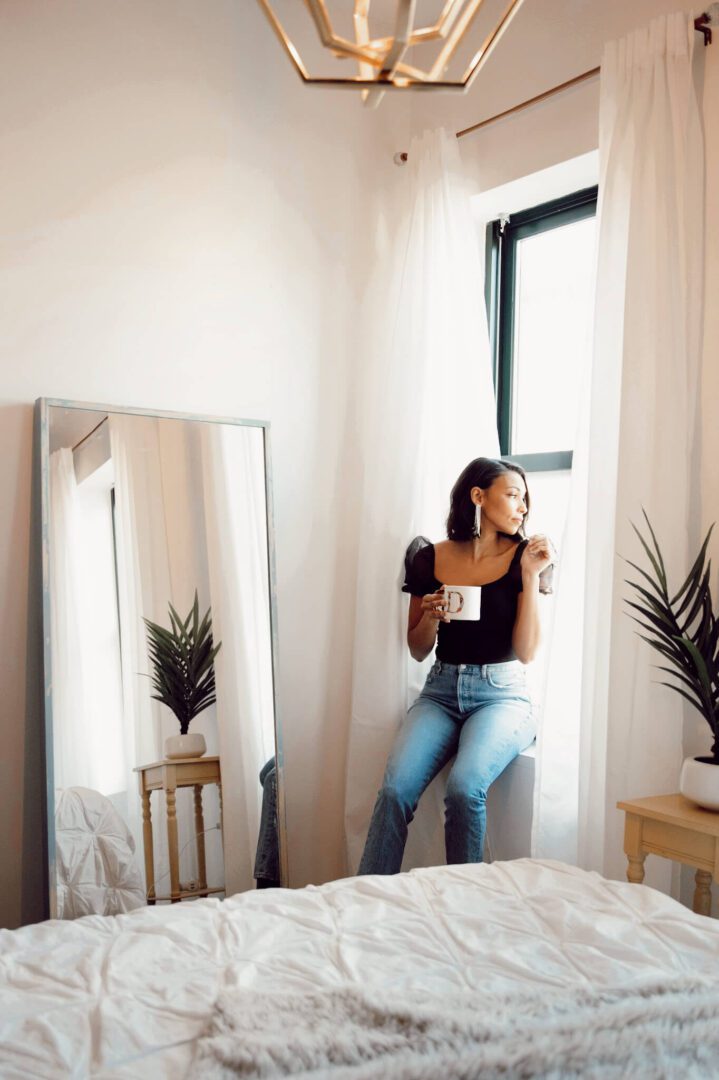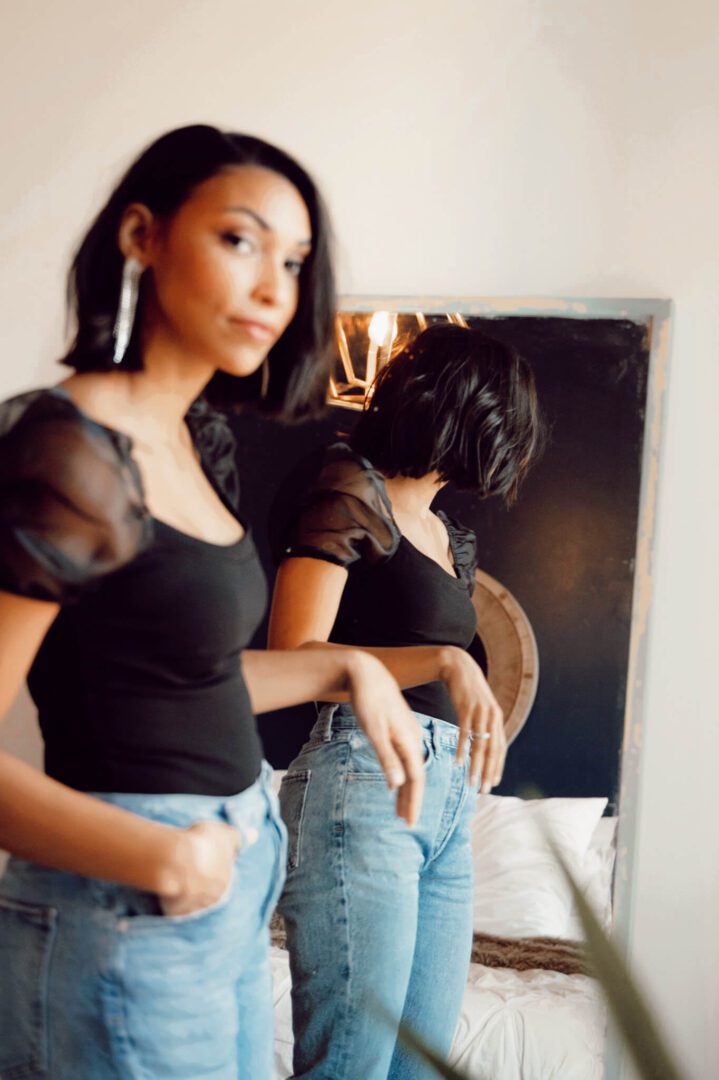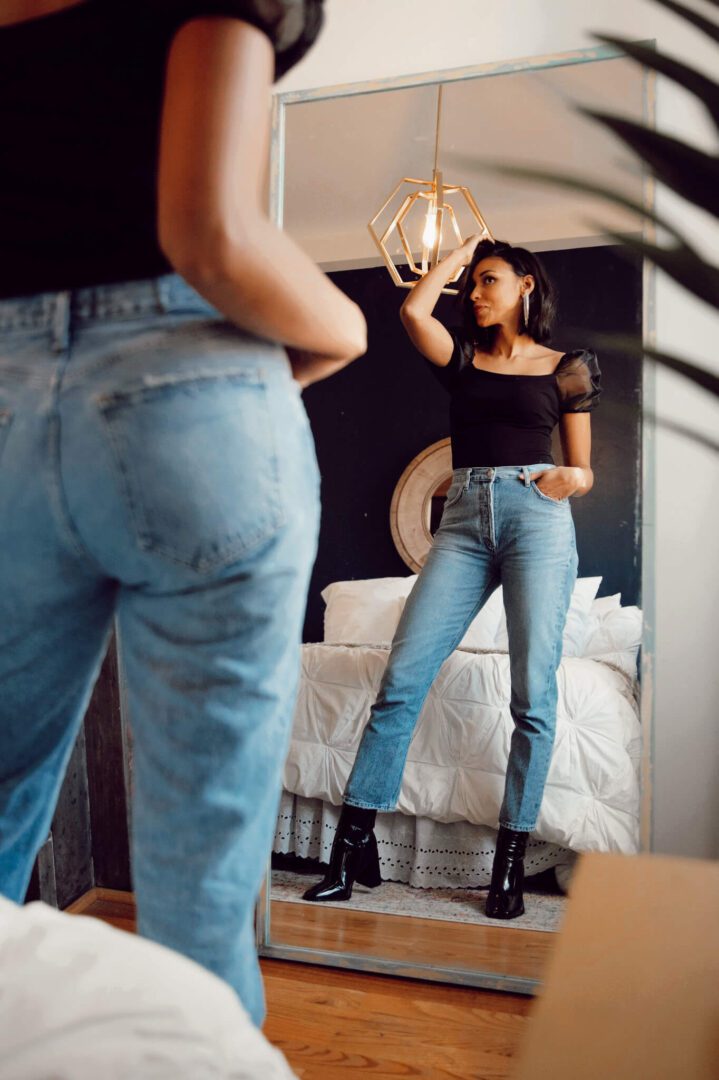 What do you think of these surprisingly affordable tops that look expensive?
---
Photos by Johnathan Williams