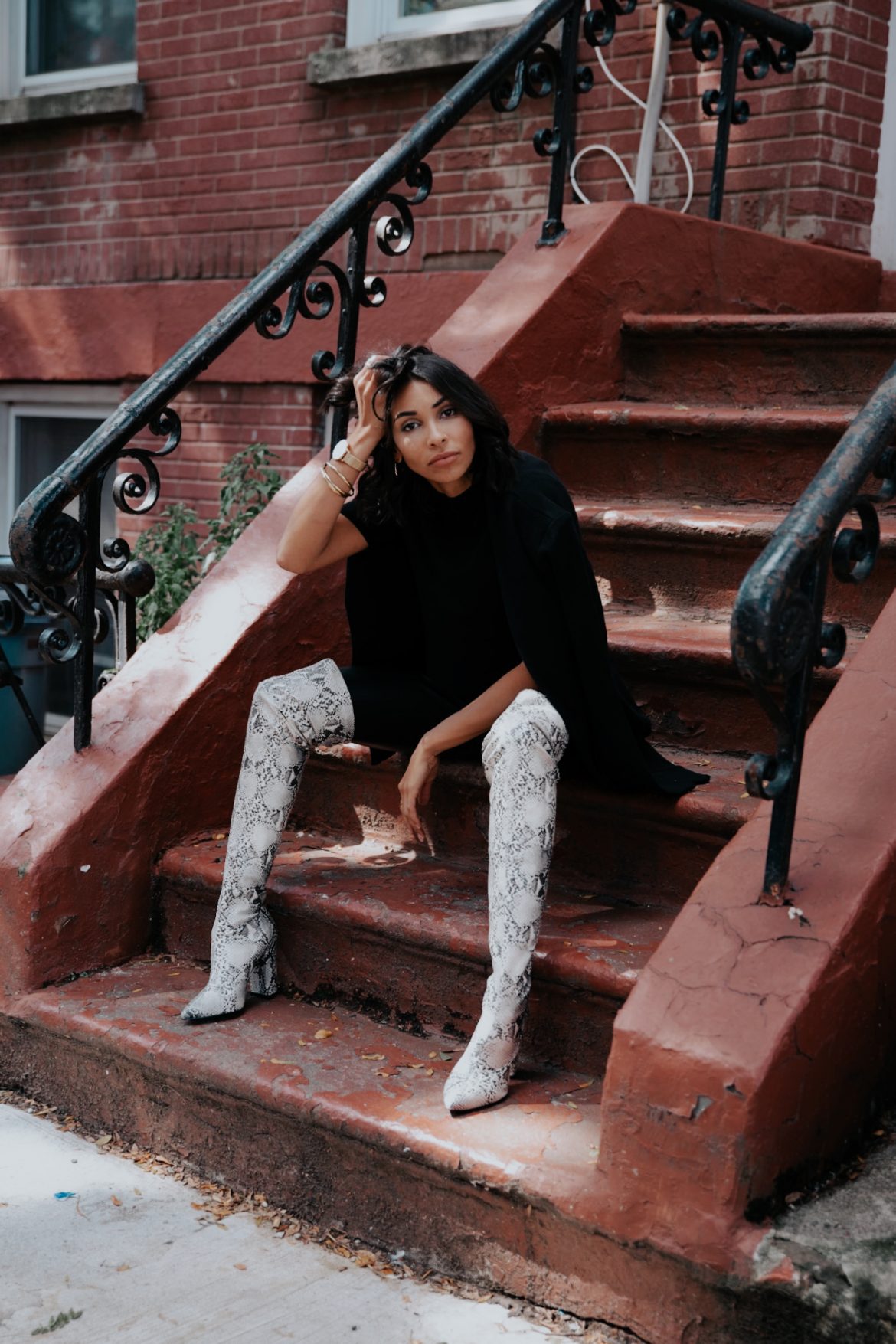 I'm not going to lie, I've been pretty afraid to go full-on with the popular animal print boot trend. I've always loved leopard and have owned leopard print boots, but full-on over the knee animal print boots, even a reasonably trendy-person like myself — was all, "It's a no from me." But as it goes with marketing, the more you see it the more your brain starts to shift into, "Girl, you need those, umm now." Here I am, totally embracing these snake print boots and what I've realized is that the animal print boot trend is actually easy to pull off. I know what you are thinking. You don't think you can pull it off, they are just too trendy, but you can here's why — you don't need anything else! The boots are such a statement piece you let the boots do the talking and the walking. All you need are your animal print boots and some basic af outfit (i.e. all-black outfit, jeans paired with a tee) and you are gold honey!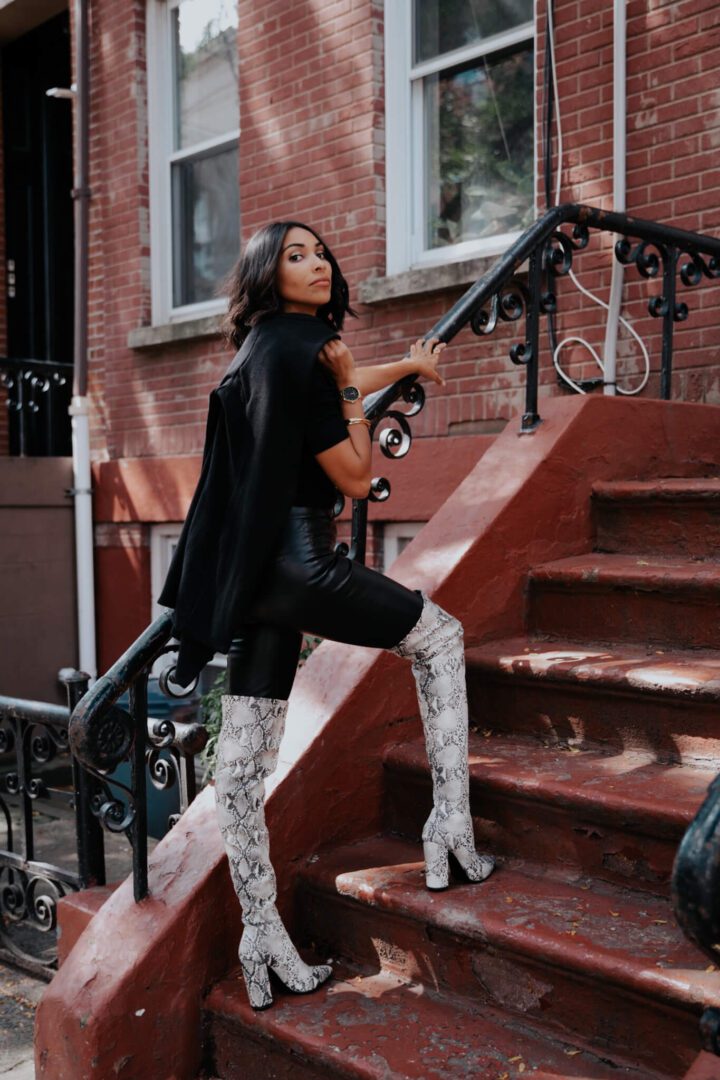 Easy outfits to pair with your animal print boots:
– Jeans and solid top –
– Midi skirt and tee or sweater –
– Trousers and a blazer –
– Black leather pants and a black sweater –
– Black skinny jeans with a neutral tee (white/gray/black) –
Snake-print boots
Leopard print boots
Over the knee animal print boots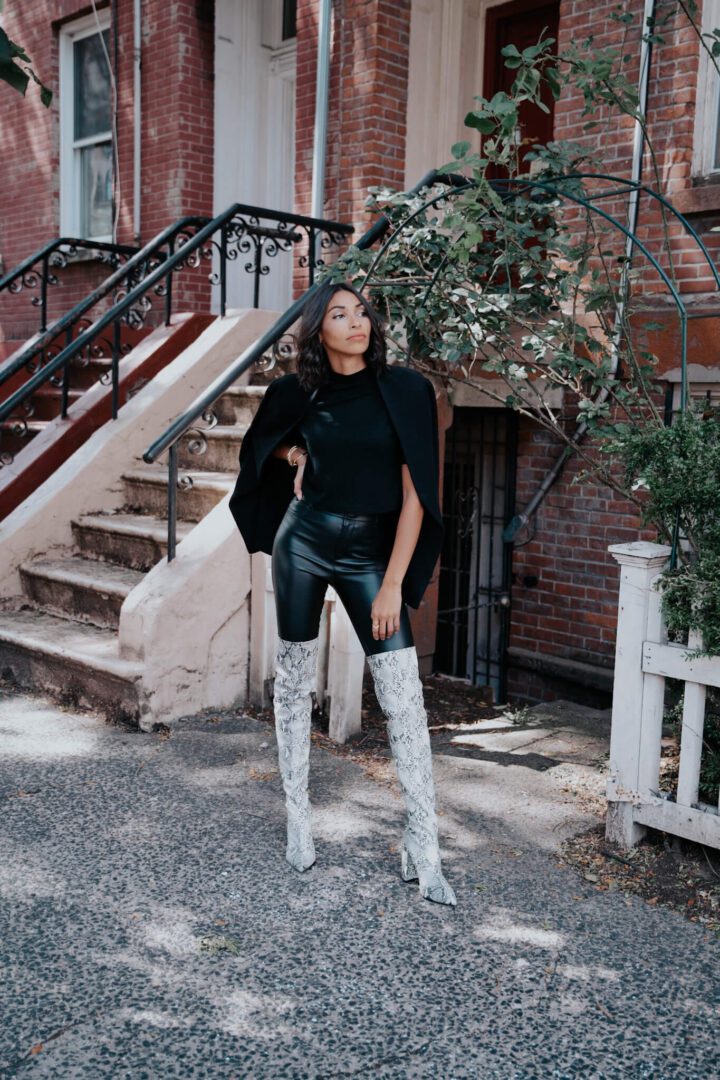 Shopping tip* I don't predict the animal print boot trend will go anywhere so feel free to splurge on a pair — they will most likely be in your closet for a lifetime. If you want to test it before splurging — my exact pair is a steal! Use discount code LOVEFASHION for 20% off and get them for only 55$! *Not valid after 48 hours
Shop my look
—LFF TOP PICK—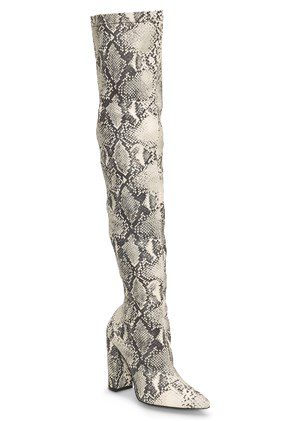 Will you dare try the animal print boot trend this season? Does my outfit ideas give you inspiration? Didn't like anything on this post? No worries, you can shop my go-to stores HERE
---
DISCLOSURE| SOME OF THE LINKS ABOVE ARE AFFILIATE LINKS, MEANING AT NO ADDITIONAL COST TO YOU, I WILL EARN A COMMISSION IF YOU CLICK THROUGH AND MAKE A PURCHASE.
Photos by Johnathan Williams