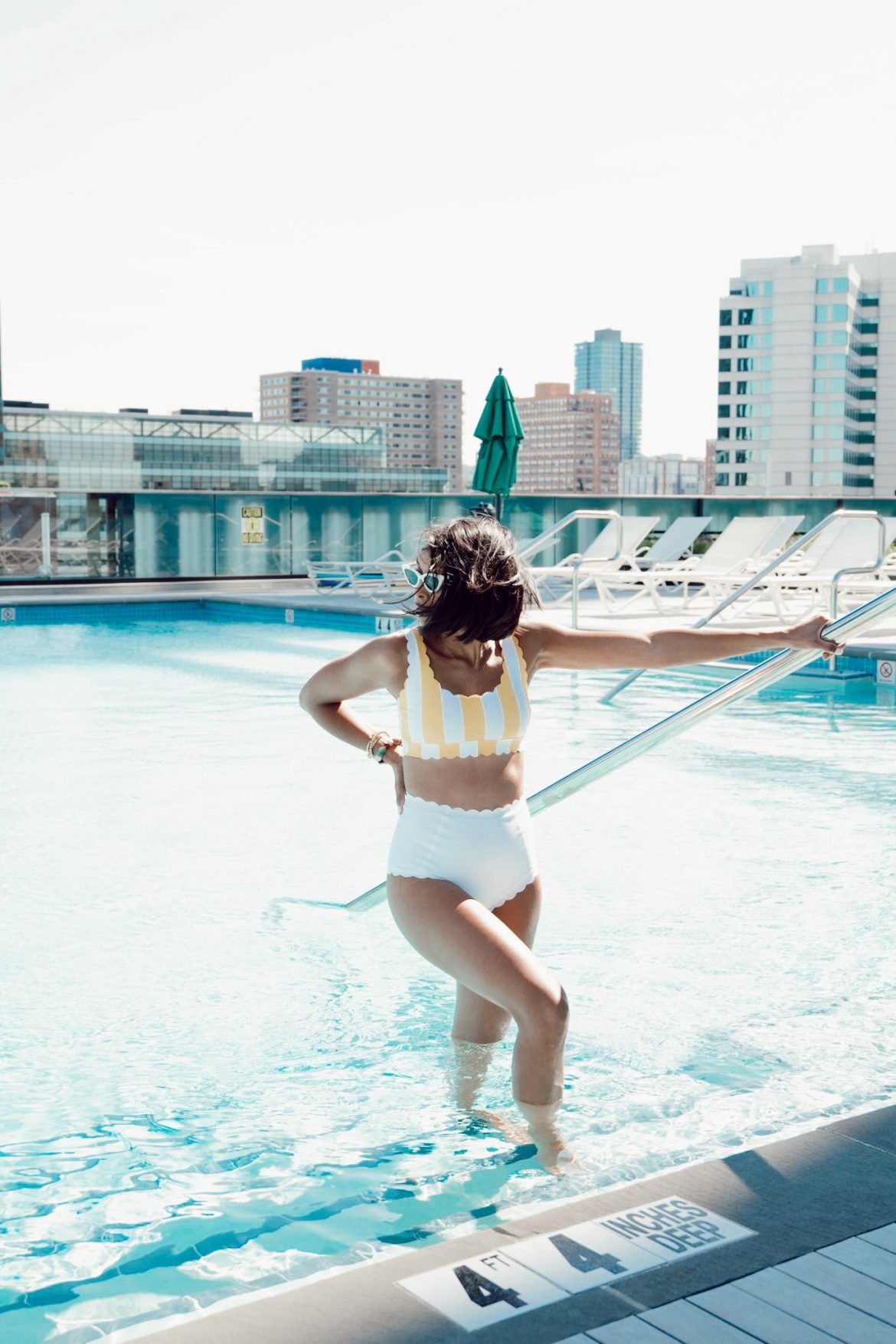 There are so many things always trending, right? Well bear with me, I am covering yet another trend — this time — bathing suit trends.  One bathing suit trend I'm into right now is the scallop details on swim-wear. I've seen it pop up since last summer but now its everywhere! I finally decided to give it a try, since it's been stalking me since — and I think it's so cute! What is the scallop bathing suit trend anyway? The bathing suit trend is in the details of the curved edges of your suit. The reason I love it? It's a subtle trend that feels really girly but edgy (I didn't mean that pun but there you have it). I also think the one I'm wearing in this post is a great mom bathing suit. It covers up a lot but it's still playful, fun and not at all frumpy.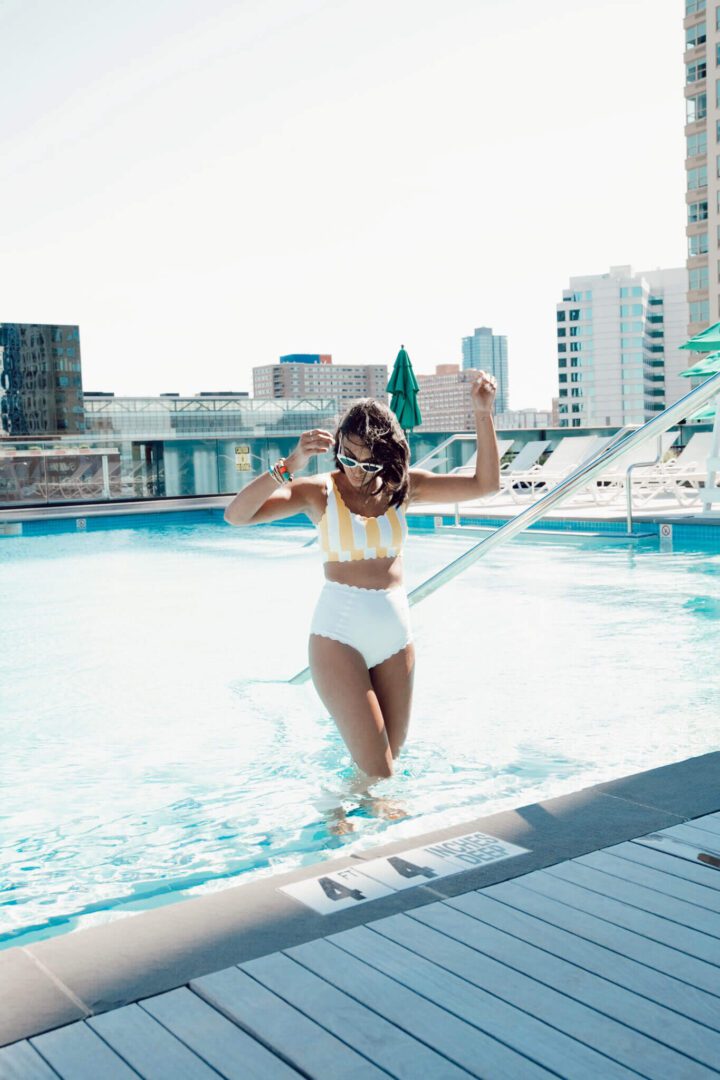 Two Piece Scallop Bathing Suits
I tried to find you guys super affordable pieces all from H&M, ASOS or Amazon! Check them out below:
---
---
One Piece Scallop Bathing Suits
For the one-piece picks, I chose both affordable and high end. In terms of one-pieces, I like to splurge for fit purposes. The better quality bathing suits make your body look better. Check them out below:
---
---
More Scallop Bathing Suits!
---
---
What are some bathing suit trends you guys are into this season? Are you feeling this one?  Didn't find anything you liked? No worries, you can shop my go- to stores HERE
—LFF TOP PICK—
—Skincare Products used for this look—
---
DISCLOSURE| SOME OF THE LINKS ABOVE ARE AFFILIATE LINKS, MEANING AT NO ADDITIONAL COST TO YOU, I WILL EARN A COMMISSION IF YOU CLICK THROUGH AND MAKE A PURCHASE.
Photos by Jonathan Williams