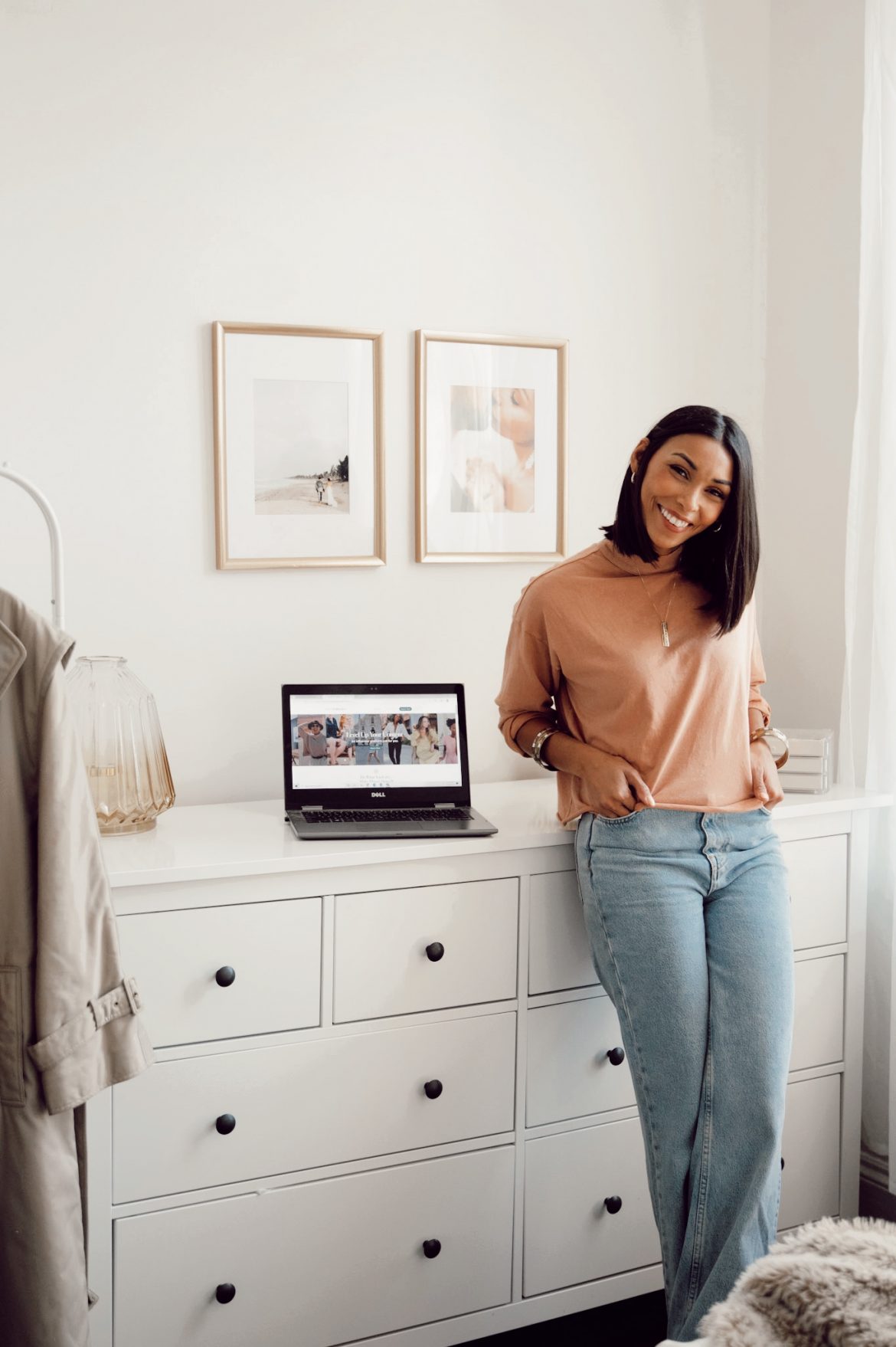 This post is sponsored by ShopStyle Collective.
Have I ever inspired you to become a blogger/influencer? One question I constantly receive is, "How do I get started blogging?" The next question is, "How do I make it a business?" Even people who don't necessarily want my job are still interested in how I make money. People don't believe that blogging can be a job, and can be a very lucrative one at that! I've been named a Top NJ Blogger to follow and featured on major NJ media publications. I work with huge brands, my readership continues to grow and I get to work from home and LOVE what I do! So how did I become a successful blogger/ influencer? I'm sharing my experience with you and the programs I use to earn money. Using Shopstyle Collective was my first glimpse of hope in making my dream job a reality. I'd love to help you to do what you've always dreamed of too so keep reading below!

How it all started
I have a talent for getting dressed in a short amount of time and still looking put together. I realized it was a talent when different women would either tell me how great I looked or, "Where did you get that? " or, "I got this new top what should I wear it with?" Then it became, "Dileiny, can you come to my desk and help me order what I'm wearing to my next event." The more women I helped style in my life, either with friends or around the office, the more women I wanted to help. At the time, I already had a poetry blog, a creative outlet where I experienced with my love of writing. I decided to tie my love of style AND writing into ONE blog. Several blog names later, Love Fashion & Friends was born!
From hobby to business
2015 was the birth of LF&F and it remained a hobby with no income for about a year. In 2016, I implemented affiliate links and started to see a small amount of revenue and received my first sponsored blog post! I received a check for $100, you would have thought someone paid me millions I was so thrilled! In 2018, I quit my 9-5 and went full-time with my blog. It took me 3 years to monetize my blog and I want to show you exactly how to do it.
2 ways to earn money doing what you love
1
LF&F is a style guide, I cover products I love and how to style them. When my readers shop these products I earn money, which is affiliate marketing in a nutshell. Share links to the product you love, your audience shops these products, and you earn money, isn't that amazing? ShopStyle Collective just launched their new Standard Program to help micro and nano-influencers grow and learn affiliate marketing, audience growth, and content creation. The Standard Program is a simplified version of the current ShopStyle Collective platform and supports influencers with under 10,000 followers.
Apply to the program here, and if accepted, you can start inserting these affiliate links into your posts. The links from Shopstyle Collective are tracked in your dashboard where you can see how people many are clicking on the links you share, earning you money from each click. Cool right? Once you become an experienced content creator you move up to their Advanced Program where you earn a commission on every order you drive (that's the program I'm currently in but I started in the Standard Program getting paid for clicks). The great thing about the Standard Program is that it's geared towards micro-influencers and the analytics and tools are simplified making it a breeze in understanding affiliate marketing.
2
Sponsored Campaigns
My top income source is sponsored campaigns. A sponsored campaign is a post dedicated solely to a specific brand that is paying a flat-rate for YOUR awesome content. Whenever you see, "sponsored" or "ad" on an influencers blog or social post they're getting paid to help promote that specific brand. Shopstyle Collective has helped match me with brands like Nordstrom, Stitch Fix, and Sephora to name a few.
How do you get sponsored campaigns though? Apply to the Standard Program and start building content and using affiliate links. Eventually, you can graduate to the Advanced Program, where you can access more tools, analytics, and retailers for sponsored campaign opportunities.
Shopstyle Collective is more than an affiliate platform to earn money, we've built a long-lasting business partnership. Before I had thousands of readers, before anyone wanted to work with me, Shopstyle Collective rooted for me from day one. Before they saw any revenue from my blog, they worked with me to strategize my growth. They've helped me by sharing my content across their platforms, they've featured me in articles on their blog, they've had me speak on a panel they've hosted with hundreds of brands, they're constantly facilitating brand partnerships and pushing me forward. Along with the amazing people behind Shopstyle Collective, their Advanced Program dashboard is totally transparent. You can see how much money you're generating in sales (uncommon in this industry) and work off of the data insights to help build content that makes money. It would be silly not to sign up for their Standard Program if you're an inspiring influencer.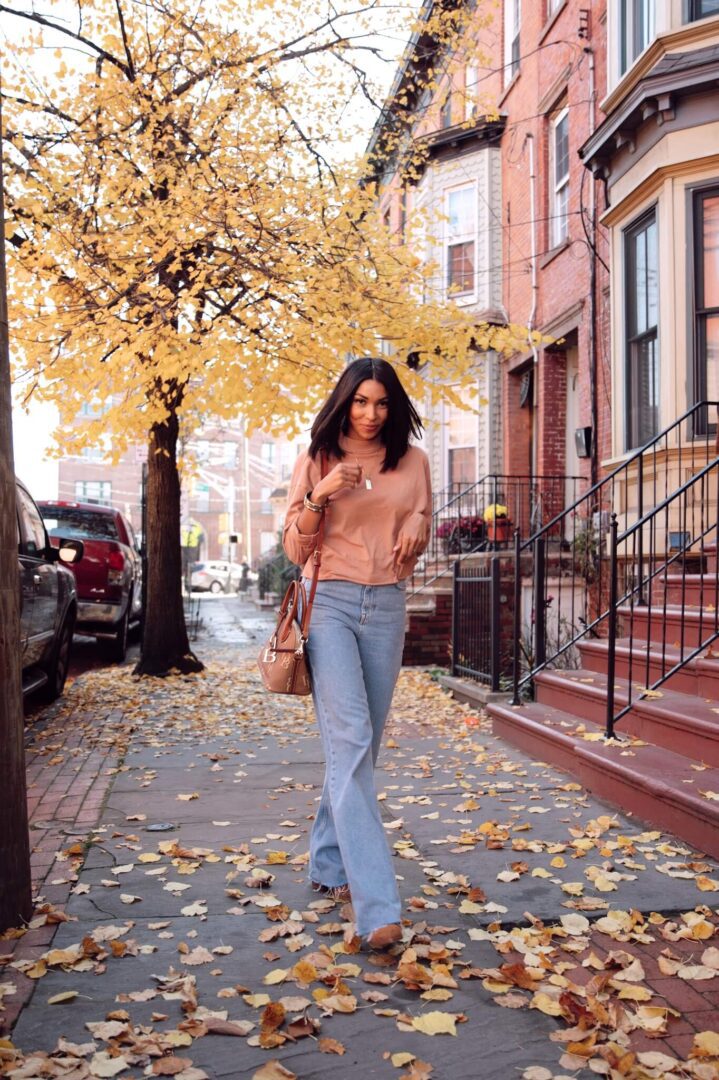 Keys steps to take as an aspiring blogger/influencer
Find your passion and make time for it. What do you want to blog about?
Invest in your brand and content. When and if you can, pay a photographer and pay for your website template
Be consistent and persistent
Sign up for Shopstyle Collective's Standard Program, start learning how to monetize your content
NEVER GIVE UP! Your dream job is waiting for you!!

Join Shopstyle Collective Today!
Minimum requirements to apply:
– Original shoppable content
– Engaged audience
– Consistent posting
On qualifying blog and social media channels

---
DISCLOSURE| SOME OF THE LINKS ABOVE ARE AFFILIATE LINKS, MEANING AT NO ADDITIONAL COST TO YOU, I WILL EARN A COMMISSION IF YOU CLICK THROUGH AND MAKE A PURCHASE.
Post Photos taken by Jonathan Paul