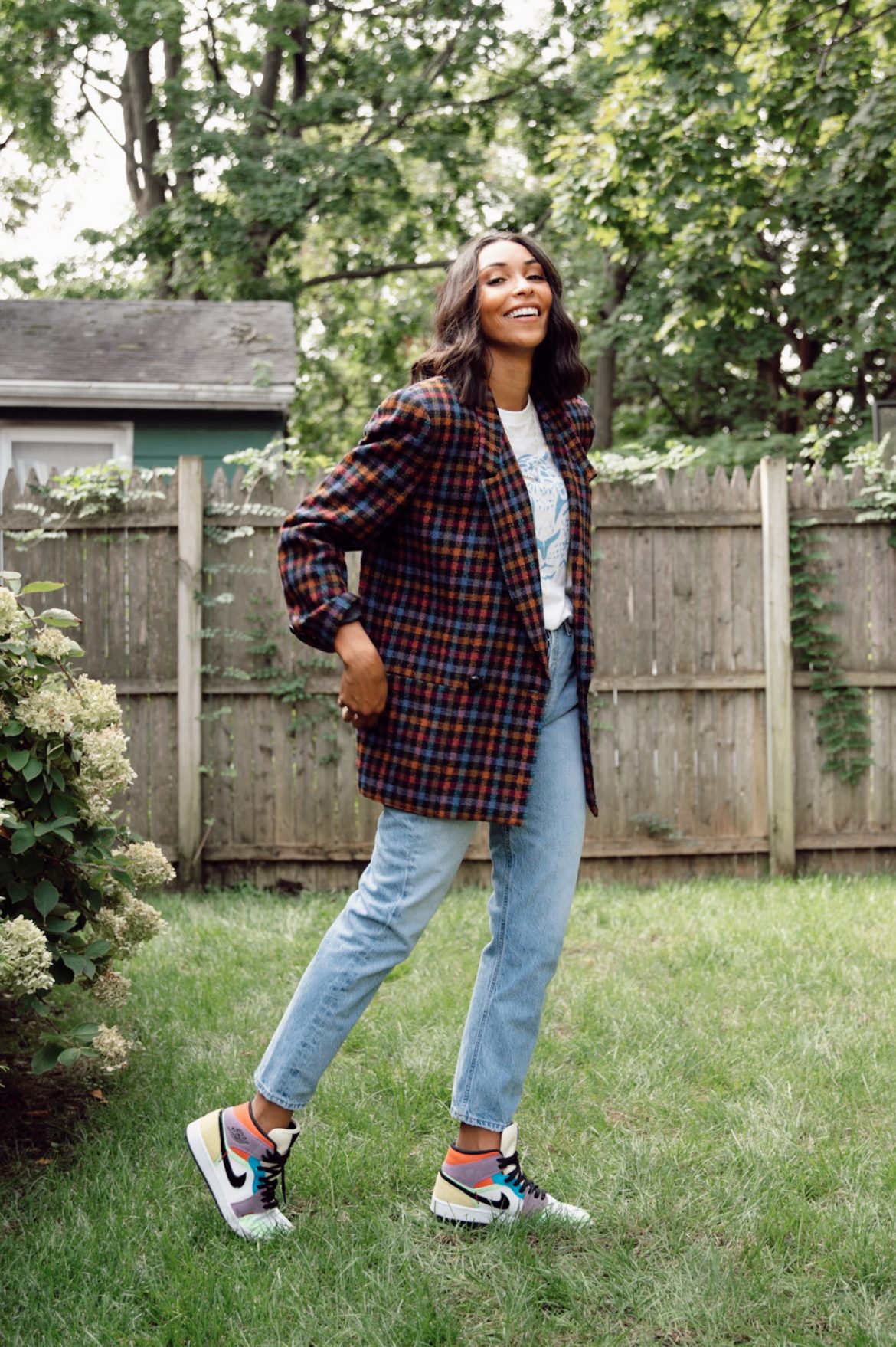 I'm not going to sit here and tell you that you should have at least a black and white blazer in your closet-– you should know that already…  A blazer is my savior when I don't know what to wear, yes– even I have those moments. Johnathan calls me, "The Blazer Queen" because I have a black blazer in every style and material– along with other colors and patterns. For the most part, my style is classic/chic with an edge. A classic style is great but I personally need that extra, effortless, and trendy vibe.  So today I'm going to cover 3 super simple ways to add an edge to your blazer outfit this fall.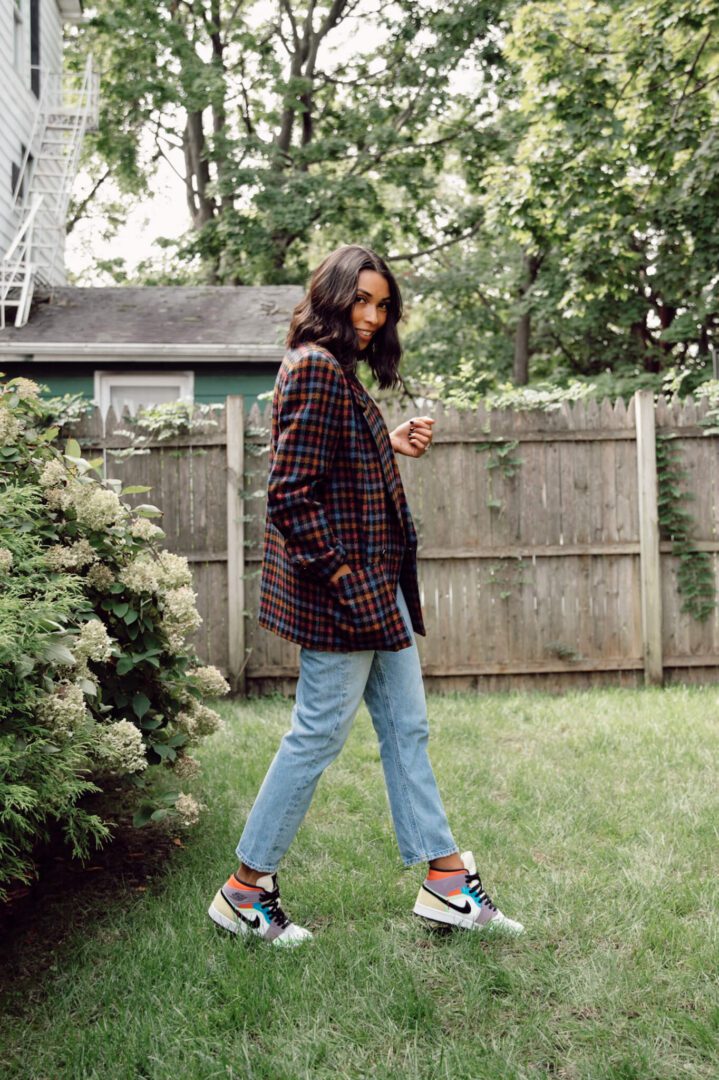 Pair your blazer with denim
A pair of jeans is the mother of effortless cool and edge. Anything paired with a good pair of jeans has a 99% chance of looking cool. So its a no-brainer to pair your blazer with your favorite jeans. Here are some of the jeans I'm digging this fall.
Bold street-style sneakers are key
The sneakers I choose are the key edgy piece of this blazer outfit. Go unexpected with a pair of bold sneakers you wouldn't normally pair with a blazer.
Graphic T-shirt
Another simple way of making your blazer outfit edgy is what you choose to wear underneath it. I love a graphic t-shirt paired with a blazer. It's a great way to make a subtle statement. I paired my blazer with a Tie-Dye Leopard Head Graphic T-shirt that I designed myself! You can shop in the Etsy Shop.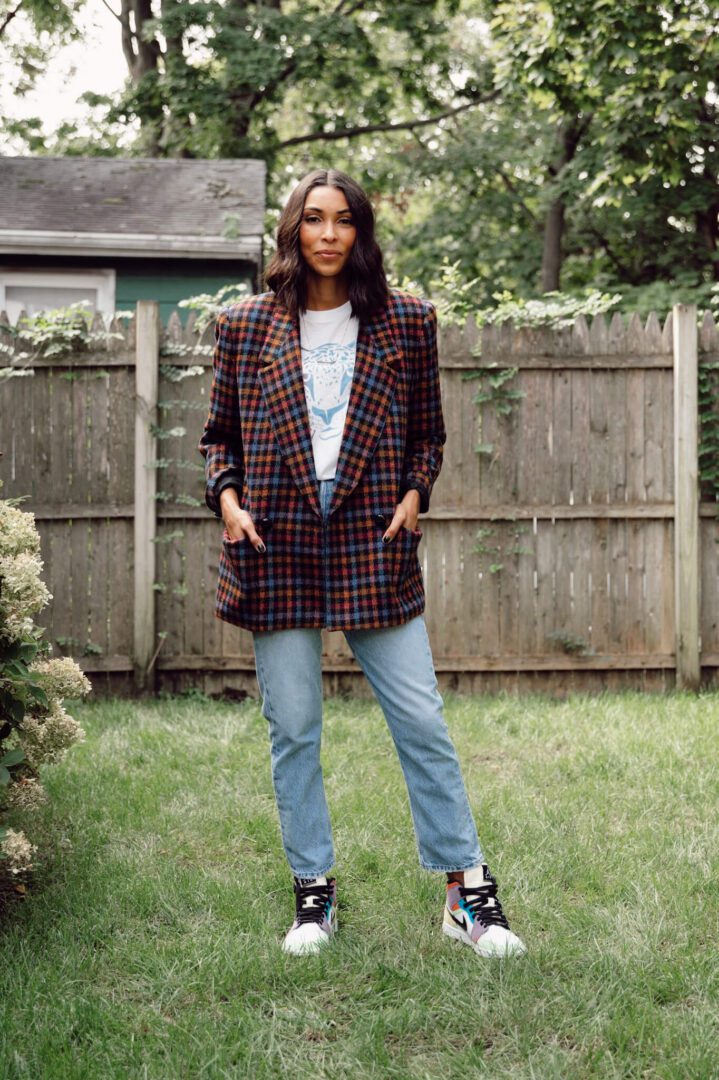 Shop my look
*My blazer is a vintage piece from my Vintage Shop that has sold out*
More from the shop
---
DISCLOSURE| SOME OF THE LINKS ABOVE ARE AFFILIATE LINKS, MEANING AT NO ADDITIONAL COST TO YOU, I WILL EARN A COMMISSION IF YOU CLICK THROUGH AND MAKE A PURCHASE
Post Photos taken by Jonathan Paul
Download my e-book for all a complete style guide to fall essentials!