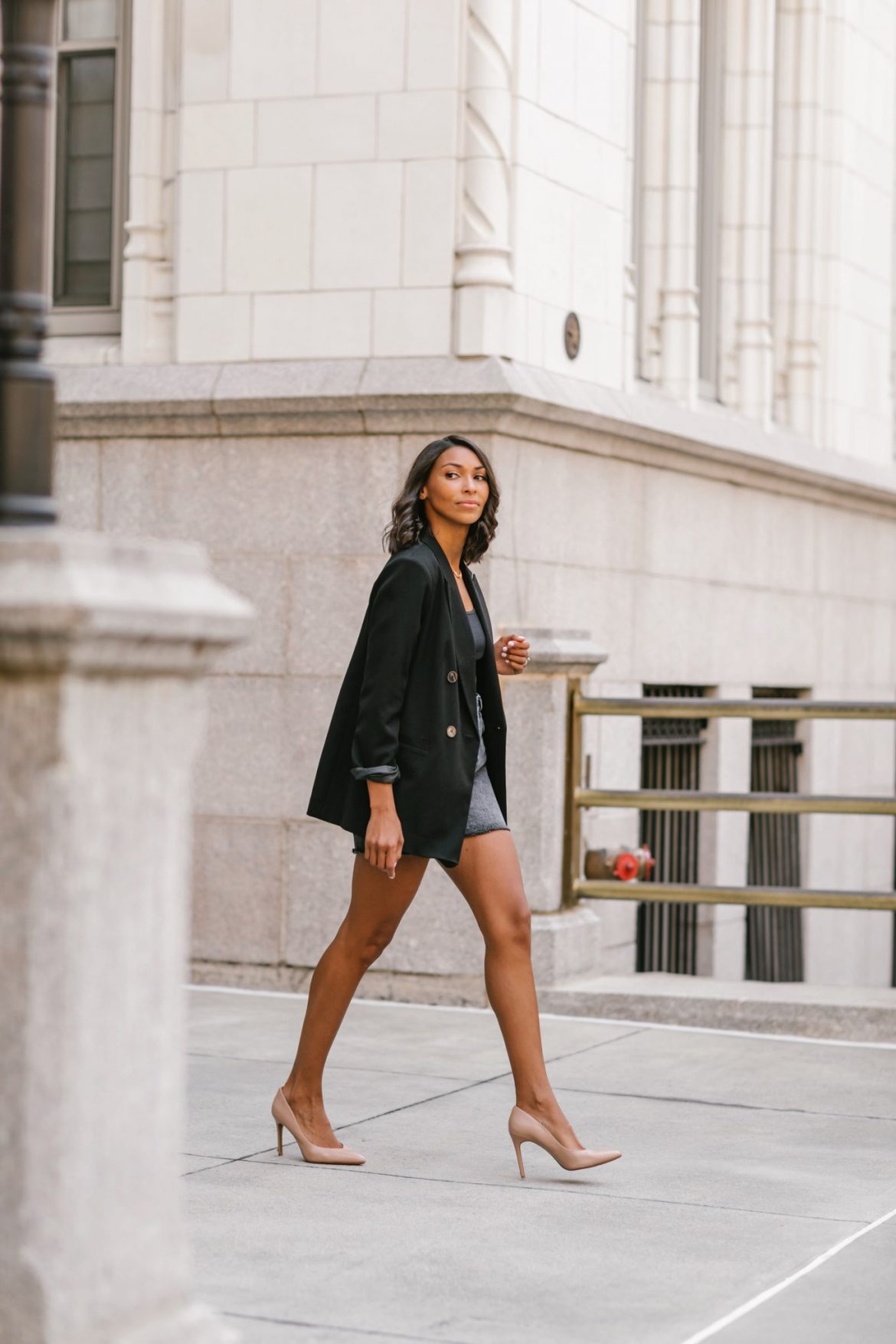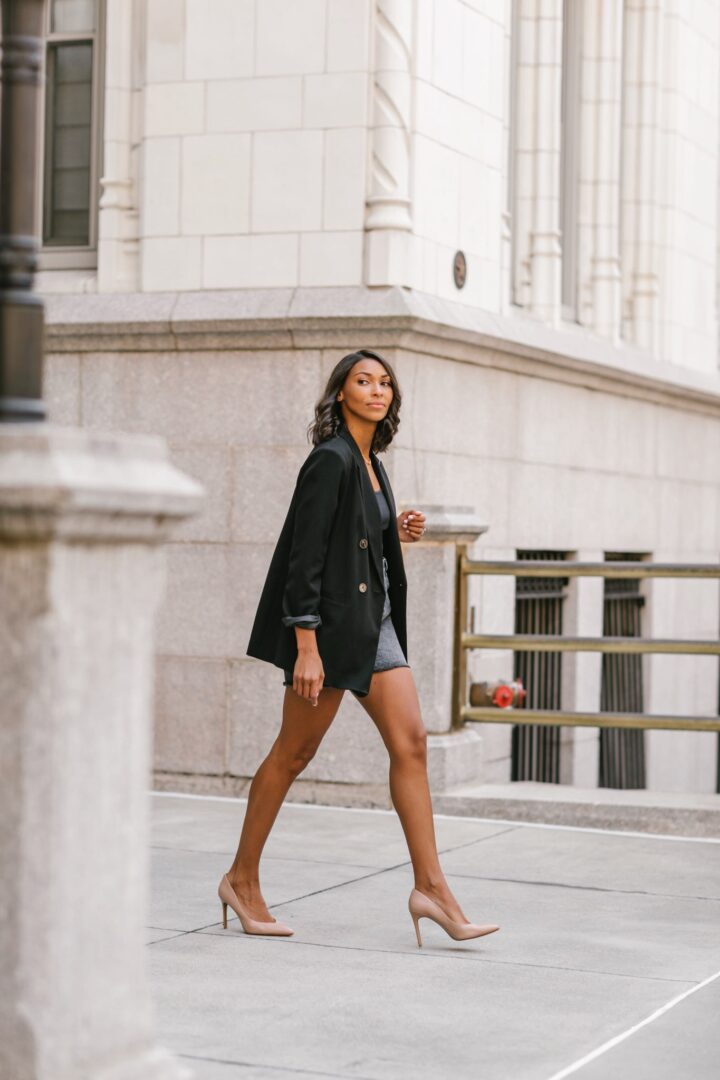 If you're anything like me, you have an entire section of your closet dedicated to blazers. In case you've forgotten, a blazer is way more versatile than just business wear. Making your blazer more playful is pretty easy with the style tips below.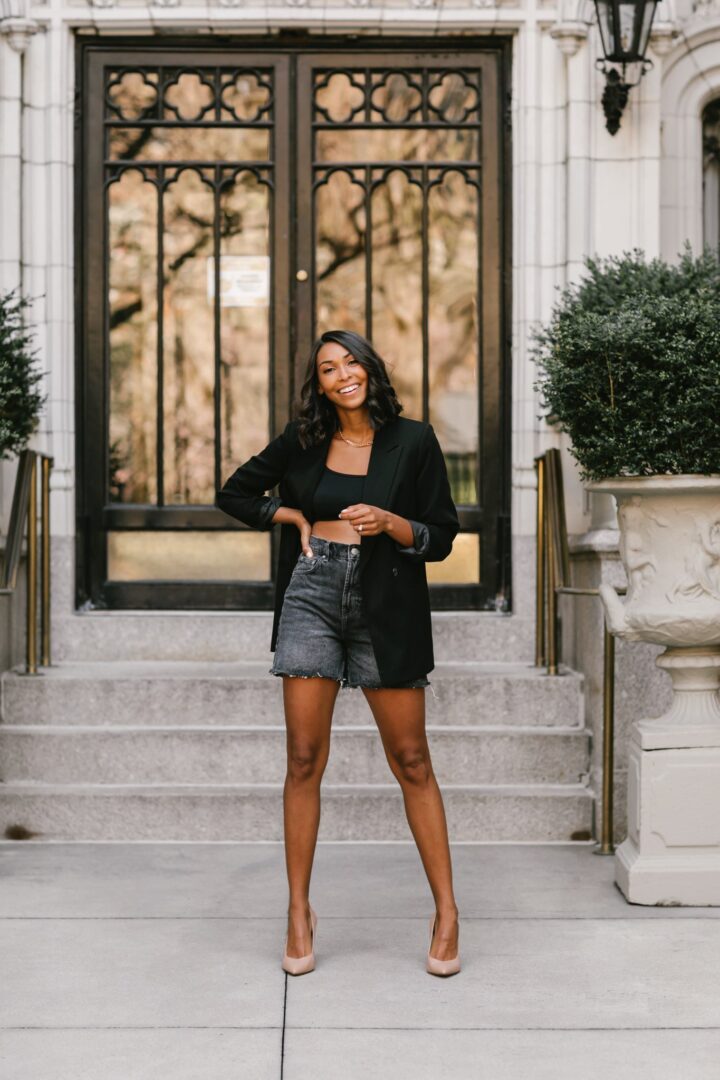 Pair your blazer with short shorts
Wearing short shorts is fun because if you button up the blazer it looks like you have no pants on! A little Carrie from Sex in the City vibe. Do you remember how she used to wear menswear tops as dresses? That's the vibe, except you are actually wearing pants.

Wear your blazer with a bralette and high-waist bottoms
Pairing your blazer with a bralette is super edgy and sexy! Don't worry moms, you can hide the mom pouch with high-waist jeans.


Shop my look

---
DISCLOSURE| SOME OF THE LINKS ABOVE ARE AFFILIATE LINKS, MEANING AT NO ADDITIONAL COST TO YOU, I WILL EARN A COMMISSION IF YOU CLICK THROUGH AND MAKE A PURCHASE.
Post photos taken by Lisa Richov