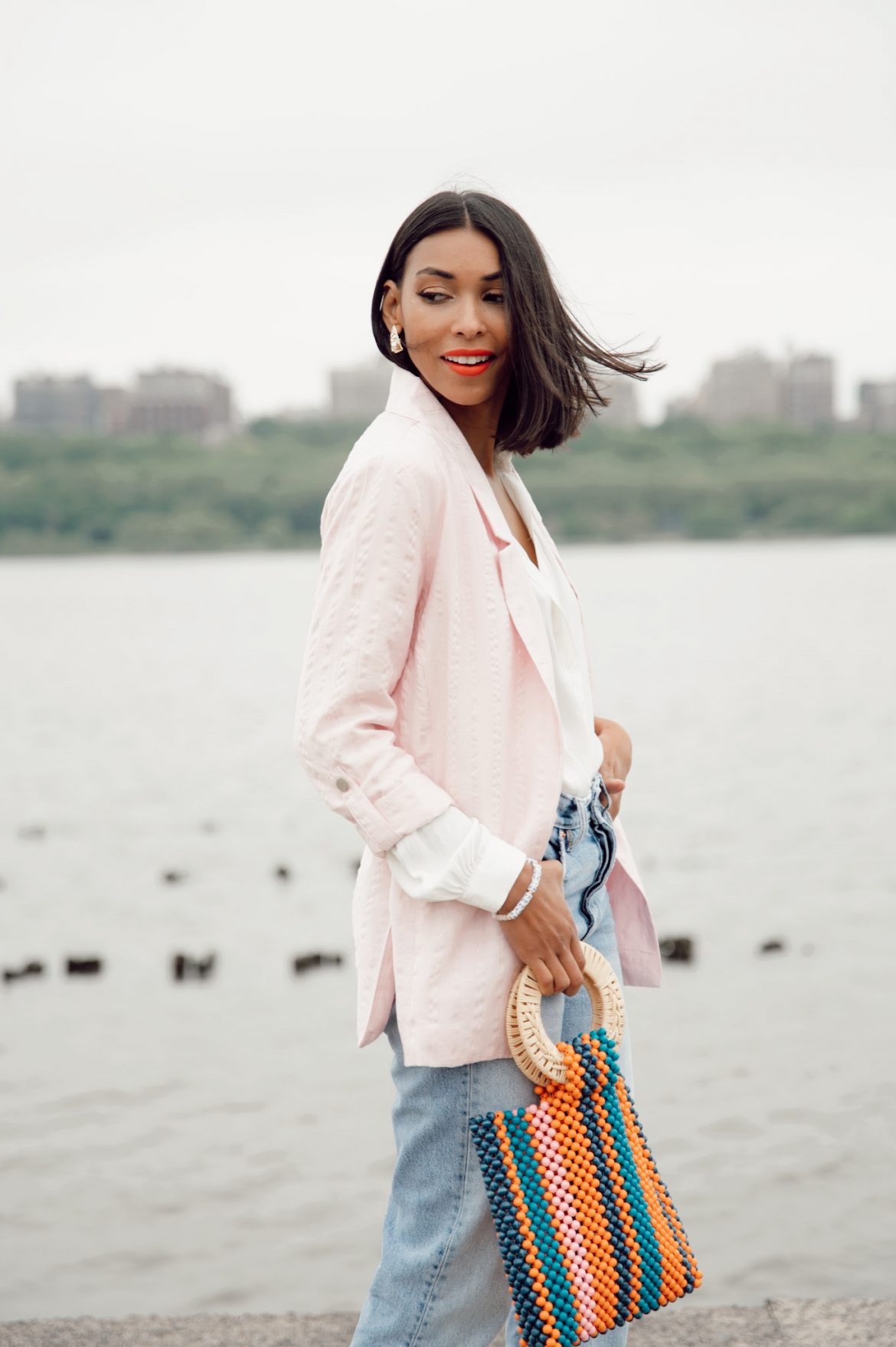 It's so hard for me to define my style, I'm sure I'm not the only one. One thing that's always constant? My outfits are, "edgy." My husband has defined my style as, "quirky,"  I'm going to go with "edgy" — sounds a lot cooler. So, how do I create edgy outfits? I'm never invested in one style. Even though you'll catch me in a white t-shirt and jeans (a classic look) there will always be an element of surprise and that is the first step to making an outfit edgy. Scroll below for all the tips!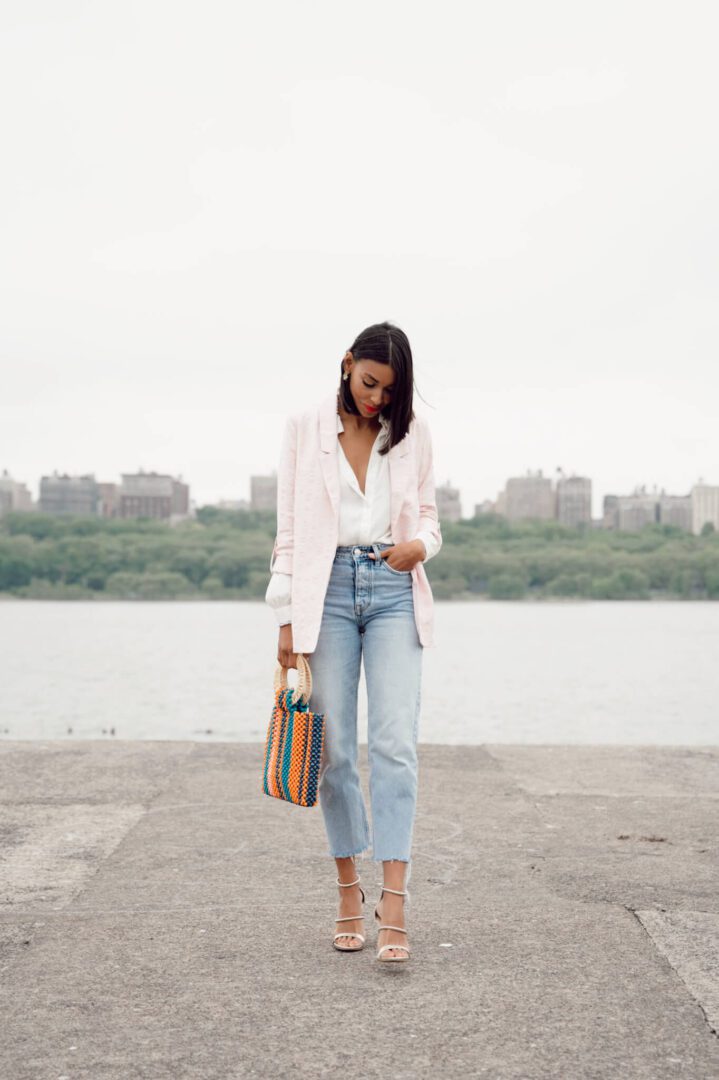 Element of surprise
Adding an element of surprise to an outfit (the quirkiness my husband describes) is simple, add an unexpected piece. For example, my bag — it's a multi colored beaded bag called, "The Bali," expected to be worn with a bohemian style maxi dress or a some sort of summer outfit, right? I took this fun summer piece and paired it with a white blouse and a blazer, the opposite of fun. Don't be afraid to mix styles together or unexpected twists in a classic piece, like this Tie Dye Blazer! Here are some more pieces that have unexpected twists!

Color
Even if you have a very plain outfit you can add edge just by adding a pop of color.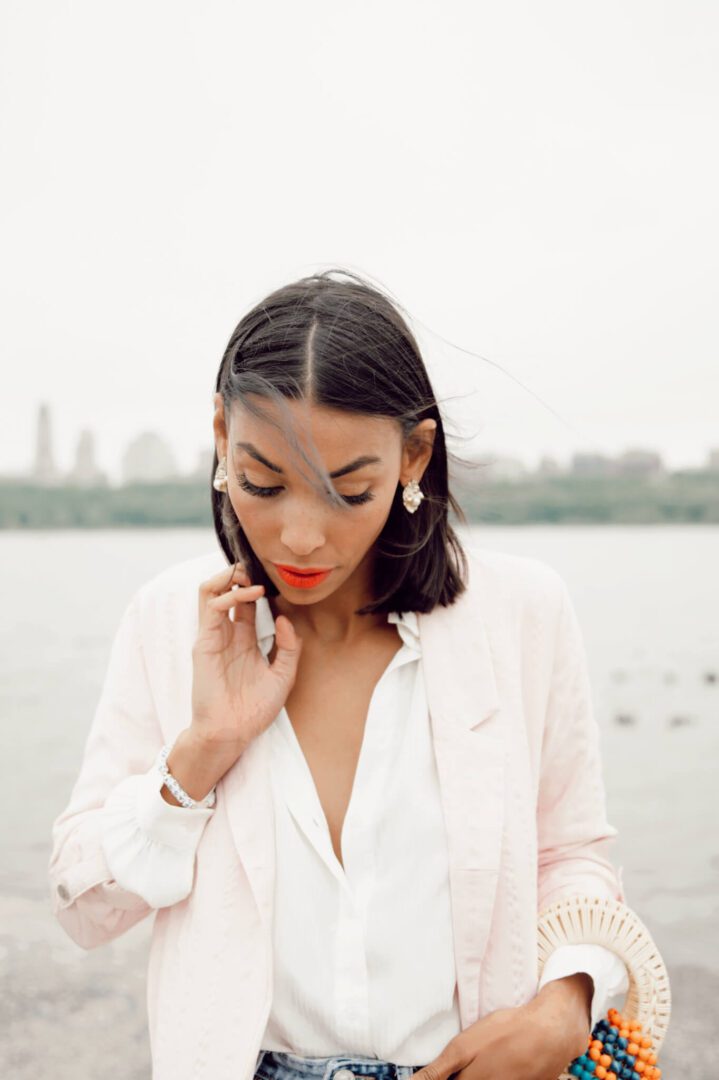 Bold makeup
Your makeup is just as much part of your look as your bag, another way of accessorizing — if you will. How to make edgy outfits with your makeup? Bold lips, winged eyeliner or dark eye shadow. My lipstick is the color, "Lady Danger" by MAC — I've worn on repeat for years.
Distressed Denim
Anything paired with distressed denim has a 99% chance of making your outfit edgy. You can add it with a denim jacket or a pair of distressed jeans. Take the level of distressed up or down, my jeans have a raw hem — a subtle way of adding distress.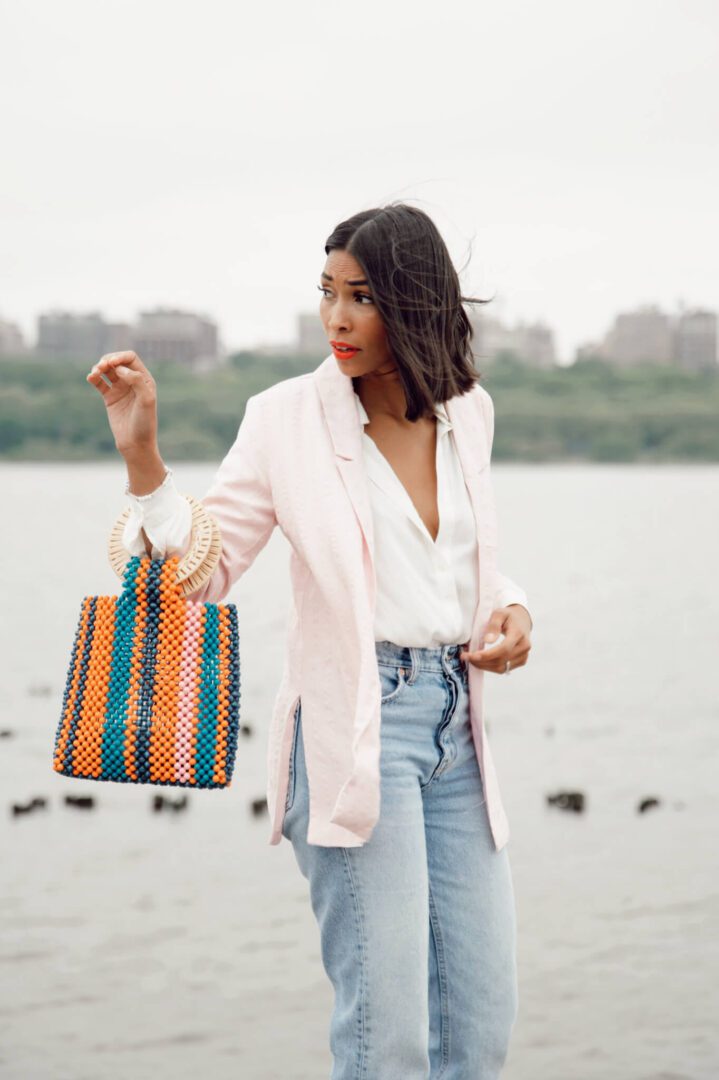 For daily style inspiration and a chance for us to connect everyday, follow me on Instagram! I post on my stories daily for a look behind the blog and much more!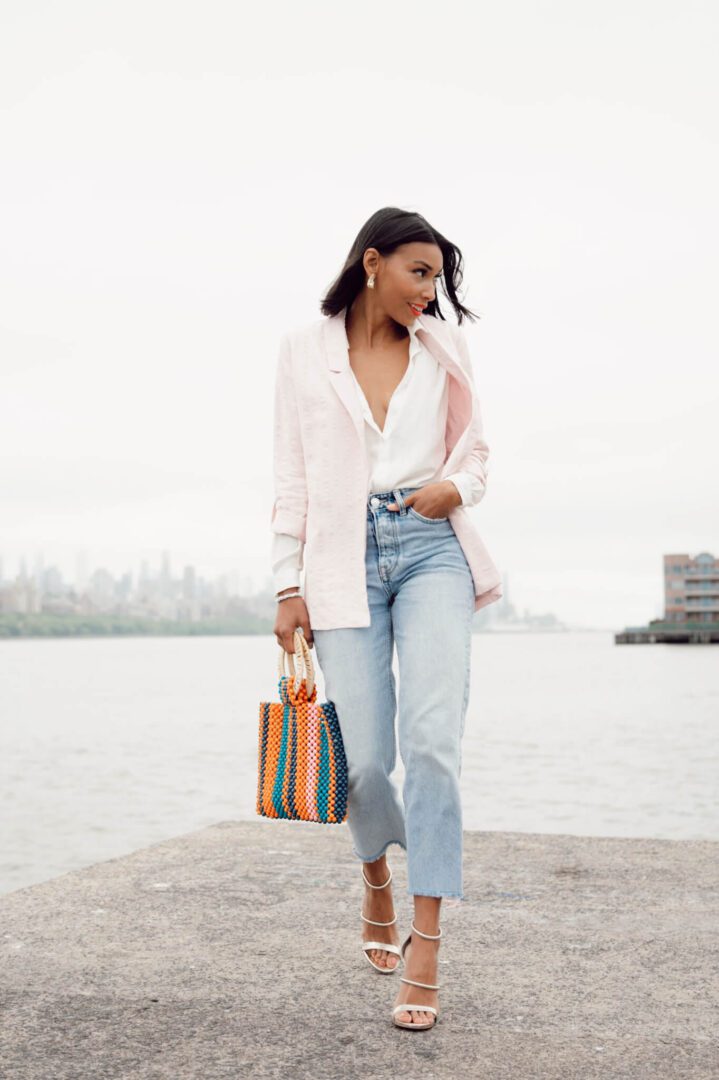 More great places to shop edgy pieces
Mulberry & Grand — Fun pieces and reasonable prices (and great quality)
Top Shop & ASOS— Trendy & affordable
Mango — Bold & Chic pieces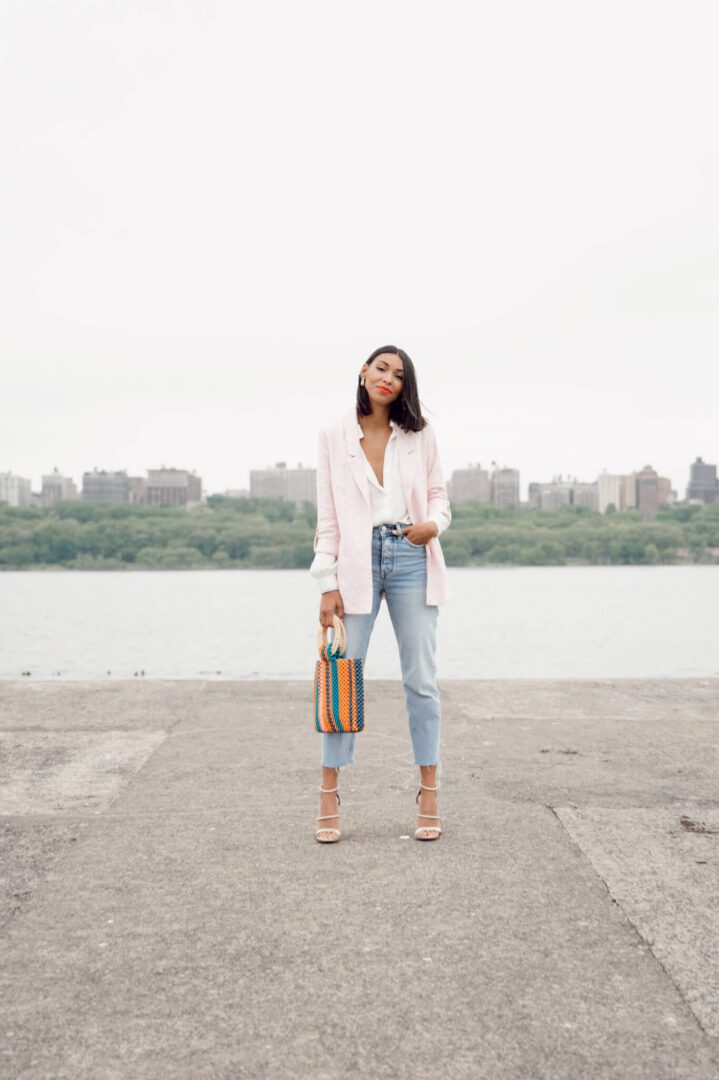 Shop my look
*I'm wearing a size Medium in the blazer and a 26 in the jeans and I'm 5'5 and 125 pounds*

What do you think of these tips to make edgy outfits would you try?
---
DISCLOSURE| SOME OF THE LINKS ABOVE ARE AFFILIATE LINKS, MEANING AT NO ADDITIONAL COST TO YOU, I WILL EARN A COMMISSION IF YOU CLICK THROUGH AND MAKE A PURCHASE
Post Photos taken by Jonathan Paul
Download my e-book!