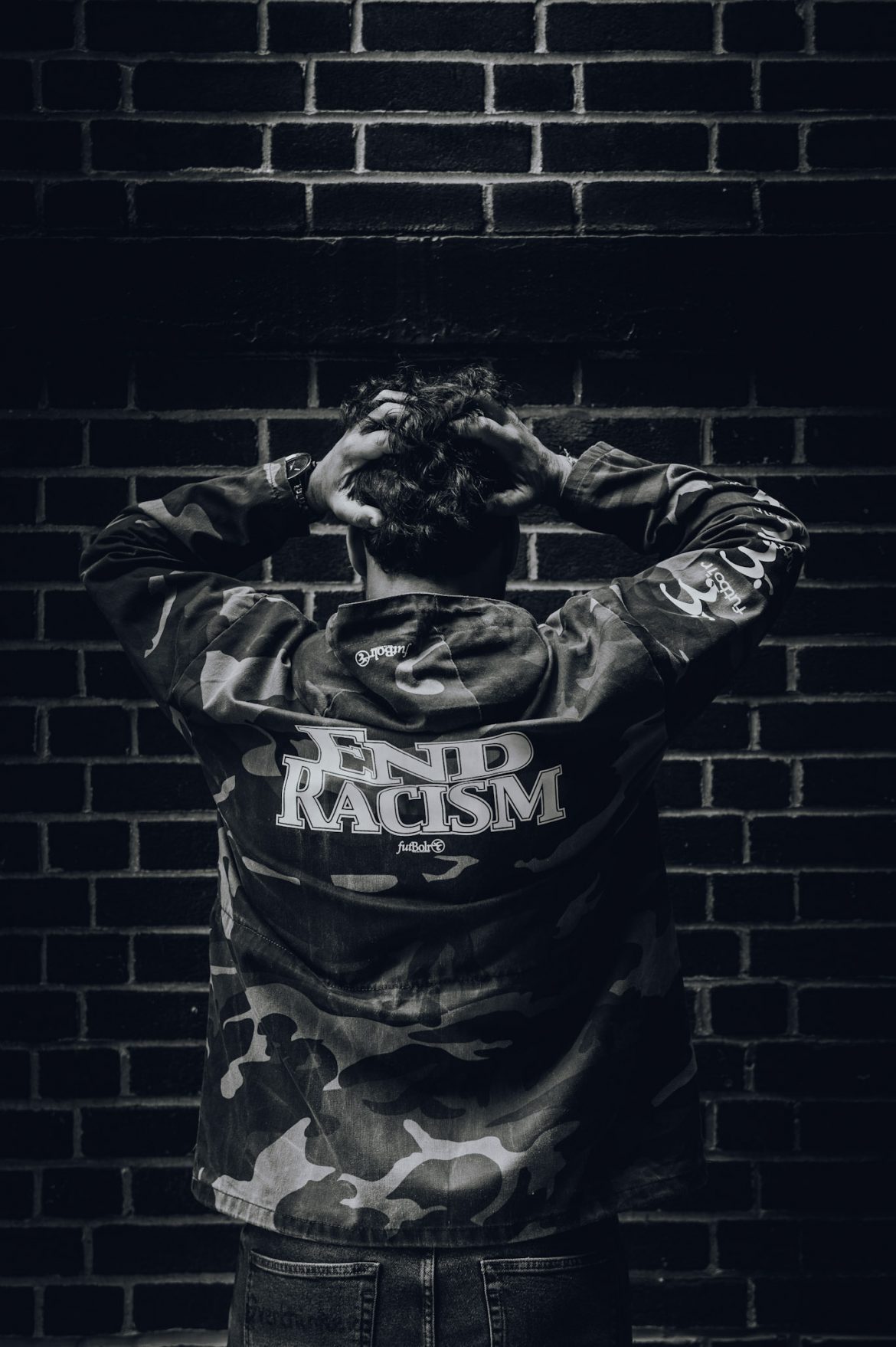 When Donald Trump ran for president I saw a side of people who I considered friends, acquaintances and people I grew up with start becoming comfortable with showing their racism. What did I do? I deleted them from social media and I stopped associating myself with, "those kinds of people."  I said and did nothing. I moved on with my life and blocked out an issue that bothers me to the core. Why? Because it's too painful to face. So now I'm asking myself, are you bothered enough? At what point do we stop turning our heads and start doing something? I am brown. I've experienced racism first hand, spending my adolescents in a predominantly white town with predominantly racist people. A few who went on to become police officers (how lovely). At a young age, I learned to walk away from conversations with words like, "Nigger" and "Spic" and ignored the racist that lived next door. I am sick and tired of ignoring. Are you? I know it feels overwhelming, "But if God got us then we gon' be alright." — Kendrick Lamar
What can we do?  Research.
First, do some research. Watch documentaries, read articles, turn on the news. If you live in a city like I do, you will hear it on your streets, look out the window and watch the floods of people march by with signs and painful chants. What are you going to do? Here are the latest articles I've read that helped me understand what's been going on and what to do next.
Read: How to Make this Moment the Turning Point for Real Change by Barack Obama
Watch: Trial by Media on Netflix Episode 3 "41 Shots" The coverage of the shooting of Amadou Diallo in 1999
Watch: When They See Us on Netflix
Donate
The simplest form of bringing on change is by donating to a foundation that is doing the hard stuff. Here are some places you can donate that help bring awareness and change. Donations start as low as $5
Black Lives Matter — A movement to end violence against the black community
George Floyd Memorial Fund — Official GoFundMe made my George Floyd's brother
Color of Change — Help them fight to end the war on Black people in our country
Campaign Zer0 — Funds donated to Campaign Zero support the analysis of policing practices across the country, research to identify effective solutions to end police violence, technical assistance to organizers leading police accountability campaigns and the development of model legislation and advocacy to end police violence nationwide.
NAACP — Black and Brown communities have been the targets of racist police practices for decades. Donate to help bring federal, state, and local reform.
Shop black and brown owned businesses
You can find black owned business via this app— Official Black Wall Street 
Black Owned Brooklyn — A guide to black places, people and products in Brooklyn
Whowhatwear wrote an article about Black owned fashion brands, read that here.
If you know a black or brown owned business, support them now!
Educate your children
It's very normal for us to ignore comments our children make about skin color. It's uncomfortable, even for me, a brown mother to white children. Don't ignore the issue, talk about it with them. Ask them what they know, what they feel and teach them to be kind to all people. Here are a few books you can read to your children.
We're Different, We're the Same by Sesame Street
Here are more books about diversity for children on Amazon.
Diversify your social media following
We're on social media hours on any given day. Diversify the people you follow, find black and brown people who offer something you are interested in and support them. Here are some stylish influencers I follow @influencingincolor @Newtexacali @simplycyn@cocobassey @graciemercedes @waityouneedthis
Surround yourself with people who are open minded, kind, loving and who no matter their color — support black communities
My husband is a Dean at a high school in Brooklyn and before that he was a teacher in a public school in Harlem. He's opened my eyes to the lack of funding and privilege our black and brown public schools offer. He lovingly does all he can to support his students who are all black and brown. Surround yourself with people who care and want to make a difference in this world.
What we SHOULDN'T do
Discriminate ALL POLICE OFFICERS
My cousin, Jessica — is a police officer and is on my list of Top 5 most important people. It breaks my heart that she is enduring all this hate because she's a police officer. NOT ALL POLICE OFFICERS ARE BAD. Violence, hate and discriminations is the very thing we are fighting — practice what we preach! Jessica's mother was murdered when she was a teenager. She went into law enforcement to be the light for anyone who like her, lost a loved one. Why is Jessica, someone who wanted to be nothing but be a change in the force, be approached with such hate? Refrain from violence against police officers, refrain from blaming or discriminating your own friends and families that are police officers. If you know a police officer, check in on them, make sure they know that they're loved and we're thankful to them for protecting our cities.
Vandalize/ Destruct our cities
Why are we burning cars and robbing our local stores? It's a complete distraction from the purpose of a peaceful protest, just stop. In some cases, you're destroying businesses of your own people, please stop.
Make this about you
Dear white people, this isn't about you. ALL LIVES MATTER but right now the lives that are consistently endangered are BLACK LIVES. BLACK LIVES MATTER!
Todd's Jacket is by a Black Owned Business, Futbolr — a soccer lifestyle brand. Shop their End Racism line Here 
---
Post photo by Jonathan Williams