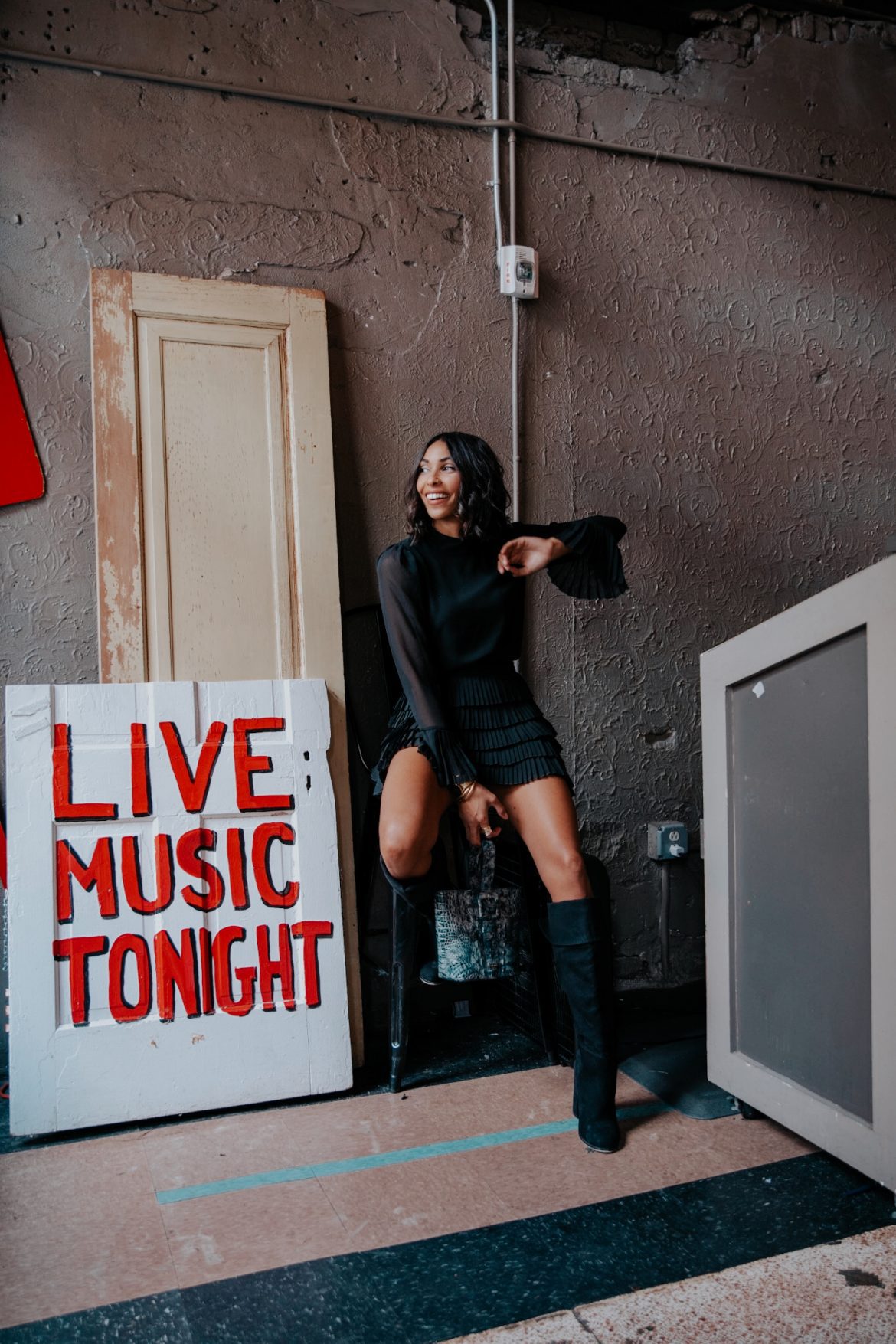 For me, a family friendly restaurant includes a place I can bring my family/kids but also enjoy myself. The best family-friendly restaurant in Jersey City is Porta. Whenever my sister and I get together with our kids, it's my go-to for an early dinner. I love Porta because it is spacious enough that my toddler can do a lap back and forth, while waiting for a table, with no judgment from the staff or others dining in. It's a pizza place! What kid doesn't love pizza?! It's an easy food pick for the kids but really the reason why I love Porta as much as I do is because of the wine! Yes, this girl loves her wine ( I mean how else do you get through the hectic working mom life?!) At Porta, I enjoy my glass of wine, eat pizza with my fam and enjoy some rustic vibes in the heart of Downtown, Jersey City — doesn't get better than that.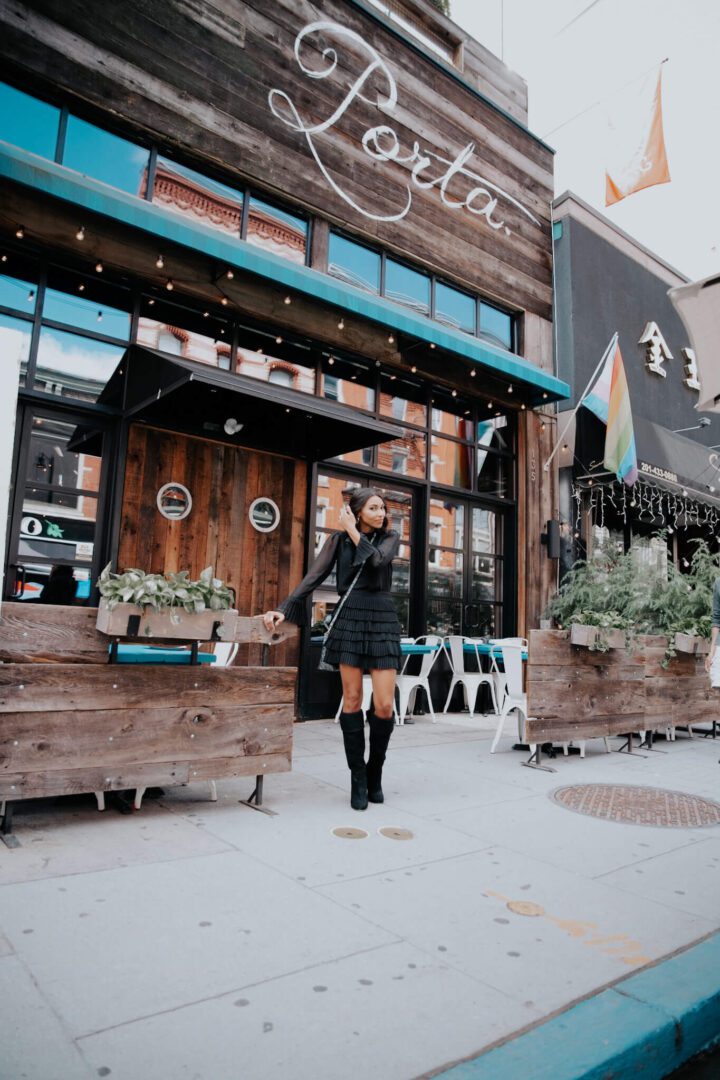 135 Newark Ave, Jersey City, NJ
Besides it being an awesome family-friendly restaurant in Jersey City, it's also a chill spot to meet up with friends. I've hosted friend gatherings on their rooftop (one of the few Downtown) and I've also had my family there with a handful of children. There's something for everyone at any time, day or night. The vibe is always full of goodness and deliciousness. It's my family's favorite neighborhood go-to. A typical order at Porta includes the Fresh Mozzarella as an appetizer and a Margarita Pie for dinner with either a carafe of their house red wine or the strawberry beer.
For more of my favorite Jersey City spots click HERE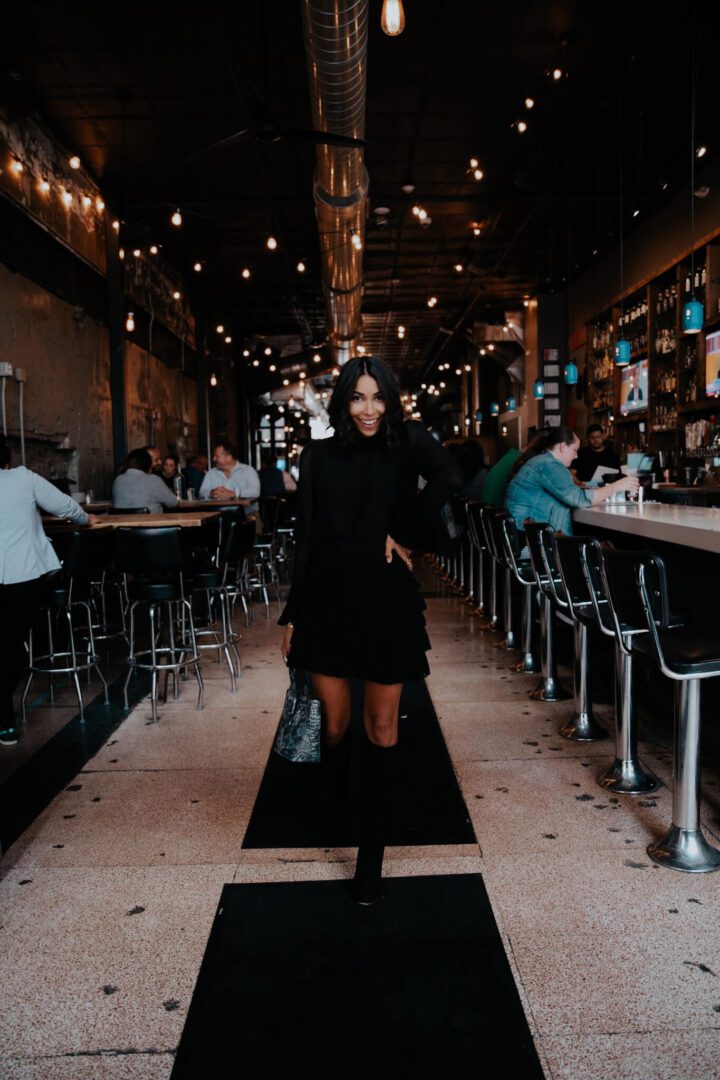 Shop my look
What is your favorite family-friendly restaurant in Jersey City? Love my outfit? Shop more looks HERE or you can shop my go-to stores HERE
---
DISCLOSURE| SOME OF THE LINKS ABOVE ARE AFFILIATE LINKS, MEANING AT NO ADDITIONAL COST TO YOU, I WILL EARN A COMMISSION IF YOU CLICK THROUGH AND MAKE A PURCHASE.
Photos by Jonathan Williams 
Photos taken at Porta