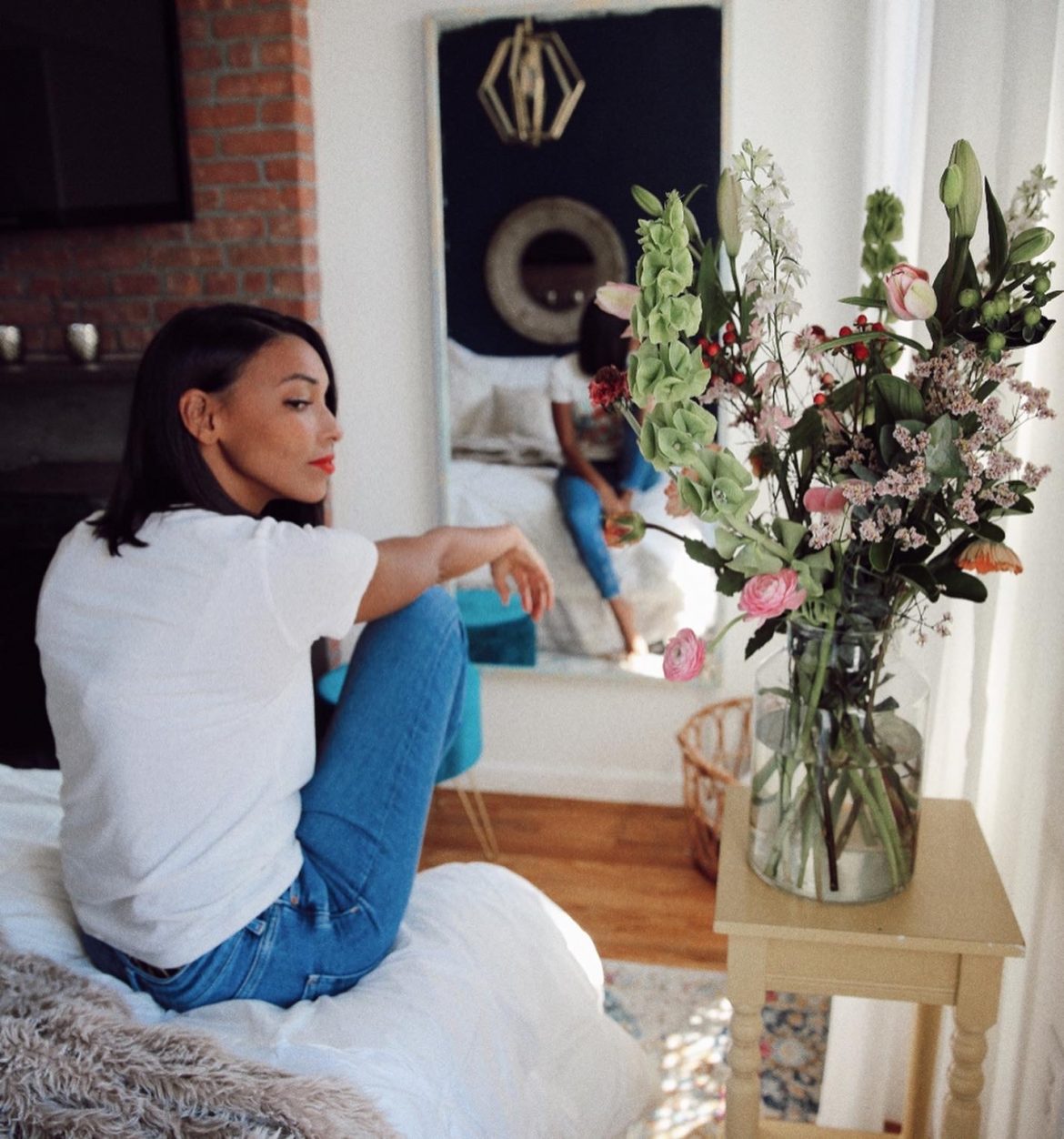 It's so important to stay motivated and feeling good during these uncertain times. I strive for happiness for myself but most importantly for my family. When I'm happy, they're happy — it's a domino effect. I speak to many people about what makes them happy, content, fulfilled, and it is always different things that pop up, some will do yoga 5x a week, others will put CBD oil in practically everything and make sure the hemp is organic so they can support their bodies. It is different for everyone. Happiness for me has always come from the little things in life after all, they end up being the big things (so cliché, I know — but it's true). These are the little things that are bringing me happiness during quarantine, hoping they inspire you to look for all the little things too.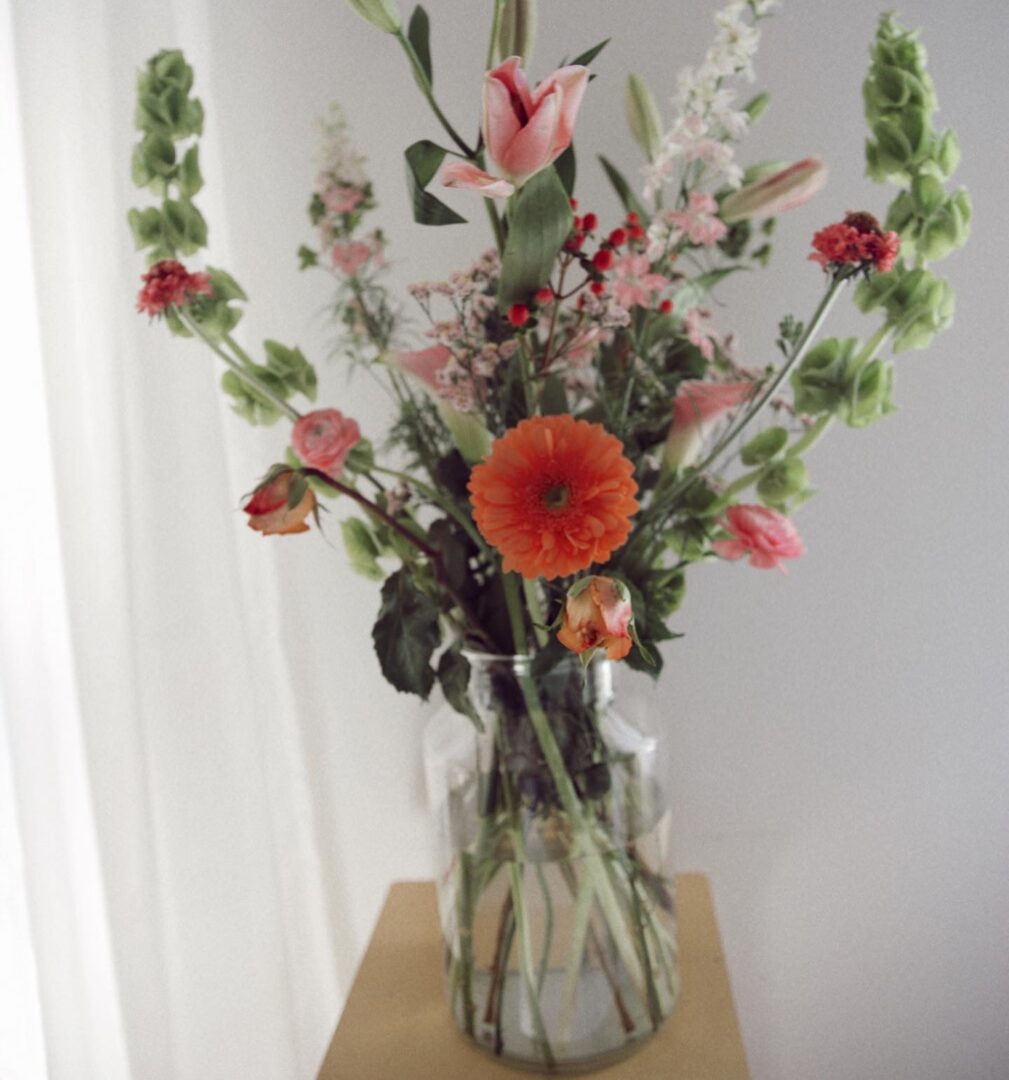 Flowers
Anywhere I turn my face in my apartment, there's a vase with blooming flowers. Flowers make my space feel inviting and warm which evokes a feeling of peace and happiness. There's scientific research that prove flowers are mood boosters. The latest bouquet of flowers I was gifted were from Field Bouquet. I've never received such a beautiful, big, statement making bouquet of flowers. The flowers are farm to table, full, fresh and beautiful vibrant colors. The vase is also a statement maker- made big with thick glass. If you're look for amazing flowers to fill your home go to Field Bouquet and you can use my code: Dileiny20 for 20% off! You will not regret!
Baking
My son is obsessed with this banana bread from Dames Coffee Shop. I was waking up every morning and buying him a slice for $2.75. I decided to make a banana bread, from scratch — with a recipe I found online. I've baked a loaf twice already. In the process of baking, my son helps me whip everything together. Not only do I get quality time with him, but I'm also learning something new, I'm saving money — all things that make me happy. Oh, and the banana bread is banging! If you are a lover of bananas and everything that they go into then you may be surprised to hear that they contain seeds… scratching your head yet? Well if you are, you can take a look at websites like https://preparedcooks.com/do-bananas-have-seeds/ and see what I mean so you can be on the lookout for them in the future.
Gaming
With the pandemic came a surge in people rushing to buy consoles and games, and my family were no different! Nintendo's Switch has been very popular, but the stalwarts like PlayStation and Xbox are doing bits too. Gaming culture has really taken off in recent years – you only have to look online and you'll see custom controllers, game posters and funko pops being sold everywhere. People see it as an escape from the outside world – somewhere to forget the pandemic. Games are suitable for all ages, so whether you have a kid playing Fortnite, a teen playing Fifa or your nan playing Mariokart, everyone can have fun in the safety of their own home.
Prayer
I come from a VERY faithful Christian family. One thing I love doing alone and with them, is praying. Even if you don't believe in a god, there's power in prayer. You're speaking your words into existence and that in itself is powerful. Prayer is full of gratitude, positivity and love, there's a meditation aspect too that is calming. Every morning, I wake up and I read a verse my dad texts me (he sends us bible verses and teachings every morning) and I say a prayer. Prayer helps start my day off on the right foot.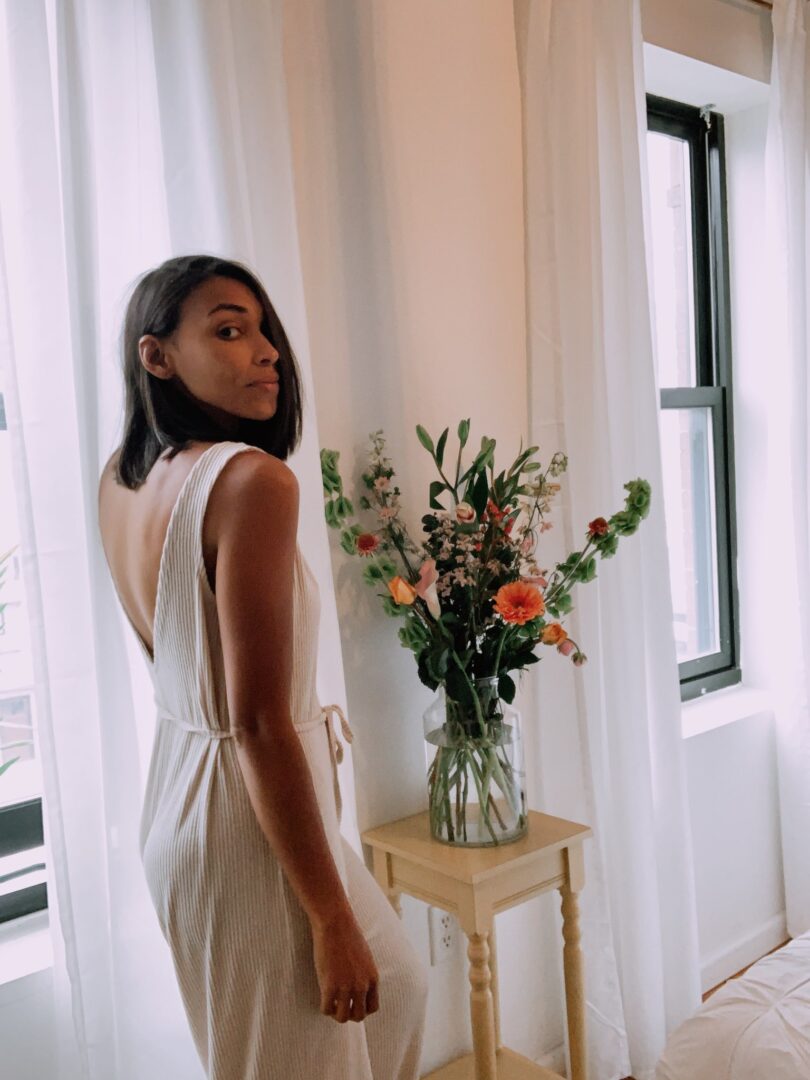 Cute loungewear
It's all about comfort these days and getting out of the tradition joggers/leggings makes things feel less mundane. I love this adorable jumpsuit I got from ASOS, its cozy and it makes me feel put together while lounging around the apartment.
Self care
Any self care is going to bring happiness during quarantine. Whether its painting your nails, treating your skin, or doing your hair. Whenever I indulge in a little self care I feel happier and I promise you will too.
For daily style inspiration and a chance for us to connect everyday, follow me on Instagram! I post on my stories daily for a look behind the blog and much more!
Shop my look
*I'm wearing a size 4 jumpsuit and I'm 5'5 and 125 pounds*

What are the little things that are bringing you happiness during quarantine?
---
DISCLOSURE| SOME OF THE LINKS ABOVE ARE AFFILIATE LINKS, MEANING AT NO ADDITIONAL COST TO YOU, I WILL EARN A COMMISSION IF YOU CLICK THROUGH AND MAKE A PURCHASE
Download my e-book!