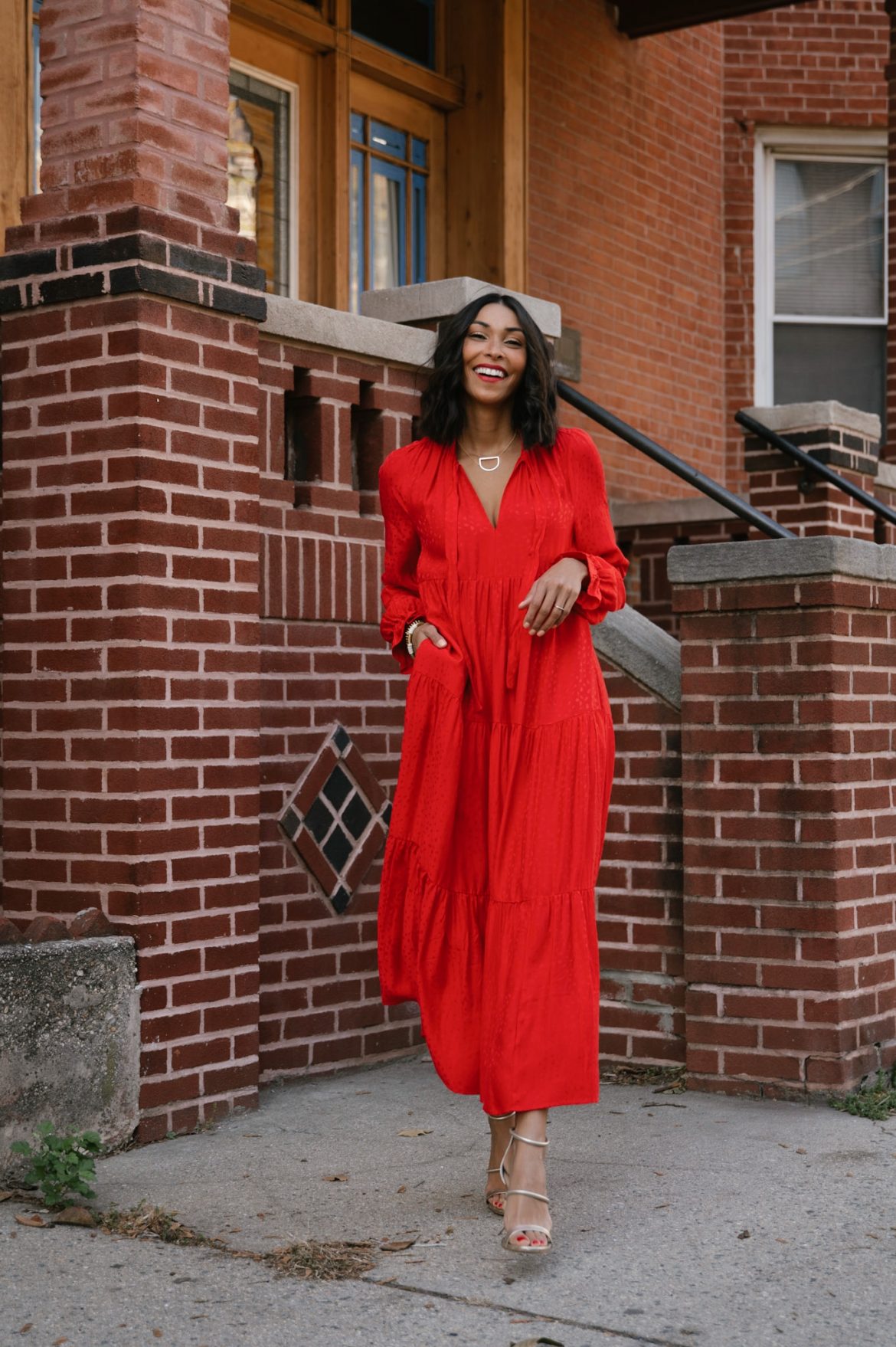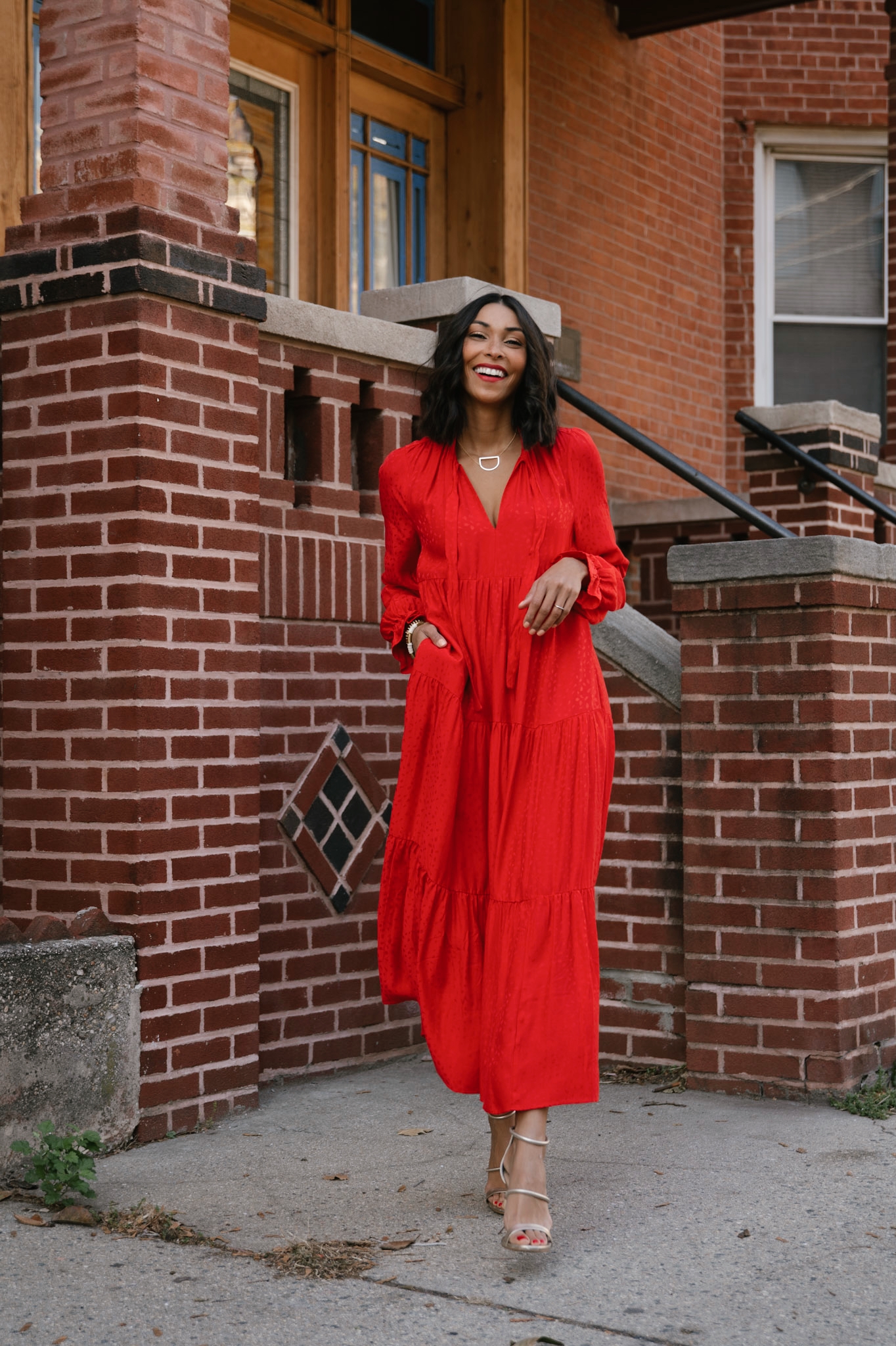 I'm in a house full of boys, when I tell you they despise holiday photos — it's an understatement. Last year, I opted not to torture them and went with a cartoon version of the family for our holiday card. This year, we're back to regular programming. My first style tip is to make sure everyone is comfortable in their holiday photos outfits. I will never get them to fully dress up because that's just not their style. If you're not a family that gets decked out ever then don't do it in your holiday cards. You want to capture an authentic vibe, hence why my husband opted not to do his hair and is in a baseball cap (pick your battles).  Scroll below for more style tips and inspiration for your 2020 holiday photos outfits!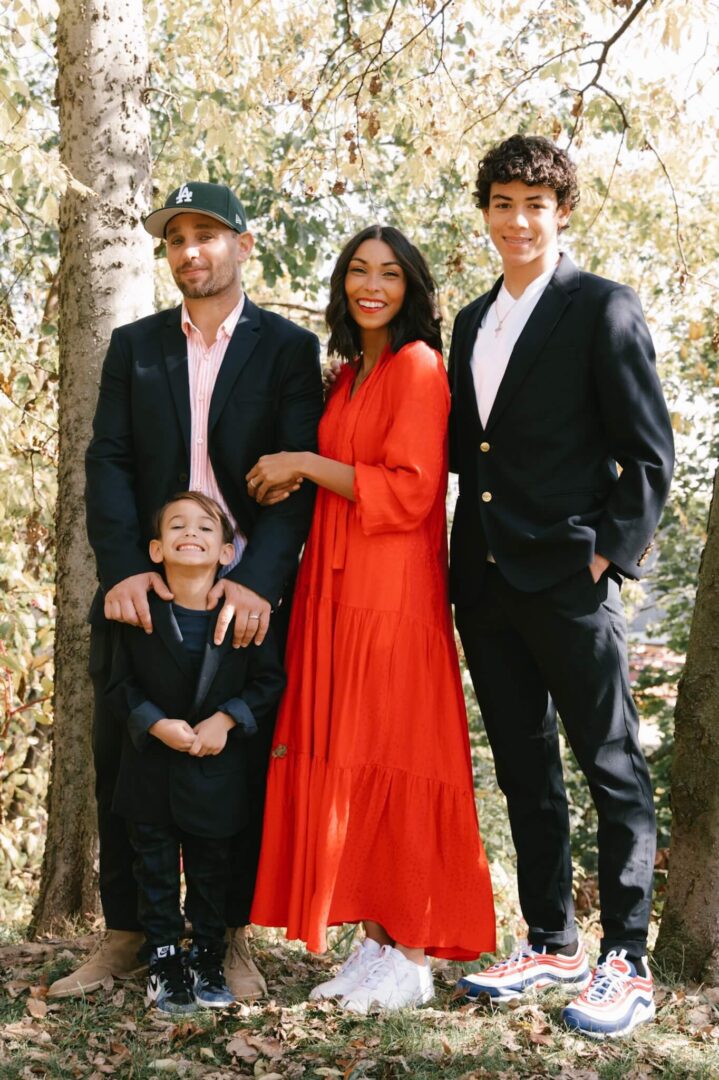 You don't have to be in matching outfits
It's nice to be cohesive but I've seen holiday cards where the whole family is in holiday plaid and it comes off a bit tacky. I mean really when are you and the family in matching outfits any other time? This year I had the boys go in navy blazers but each had their own take on it.  Besides them being in the same color (which made the photos cohesive) they're outfits were indeed their own personalities. Also, notice how I started out in heels? I brought sneakers as a backup and thought that flowed better with the rest of the family. Be cohesive, not identical.
Shop the boys' looks
Be comfortable
I choose a tiered maxi dress that was loose and super comfortable. Your comfort level is going to translate in the photos. I wasn't worried about anything pulling or showing and it was truly effortless. The last thing you want is to have one photo where everyone looks great but you weren't holding in your belly (the struggle). Chose an outfit you're 100% comfortable just breathing in.
Have Fun!
I've given up hope on having the perfect family photo. Every year I learn to laugh at the shoot and just have fun! My toddler was a royal pain in the butt this year. He didn't want to do single photos with any of us. I normally try to get myself with just the boys and vice versa but that didn't go over well with Kingsley. Things will never go as planned — just have fun and enjoy this time of year!
My favorite places to shop looks for the whole family 




Shop my look
---
DISCLOSURE| SOME OF THE LINKS ABOVE ARE AFFILIATE LINKS, MEANING AT NO ADDITIONAL COST TO YOU, I WILL EARN A COMMISSION IF YOU CLICK THROUGH AND MAKE A PURCHASE.
Post Photos taken by Jonathan Paul