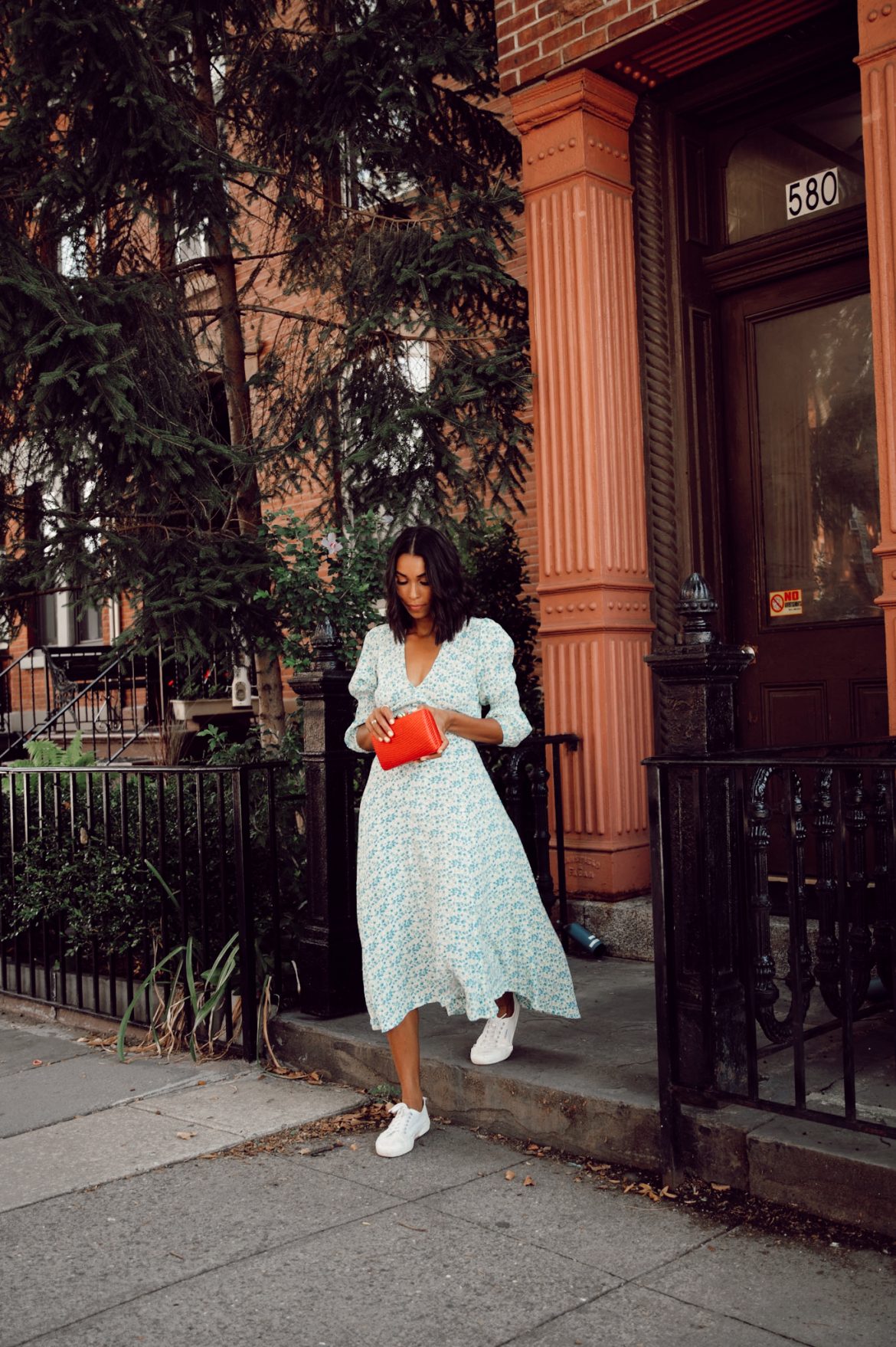 A dress and a pair of sneakers have become my summer uniform. One thing I've nailed in life is making my sneakers look dressed up (life accomplishments, go figure). So how do I manage to make sneakers look dressed up? Scroll below for the easiest style tips on how to look dressed up even in a pair of sneakers!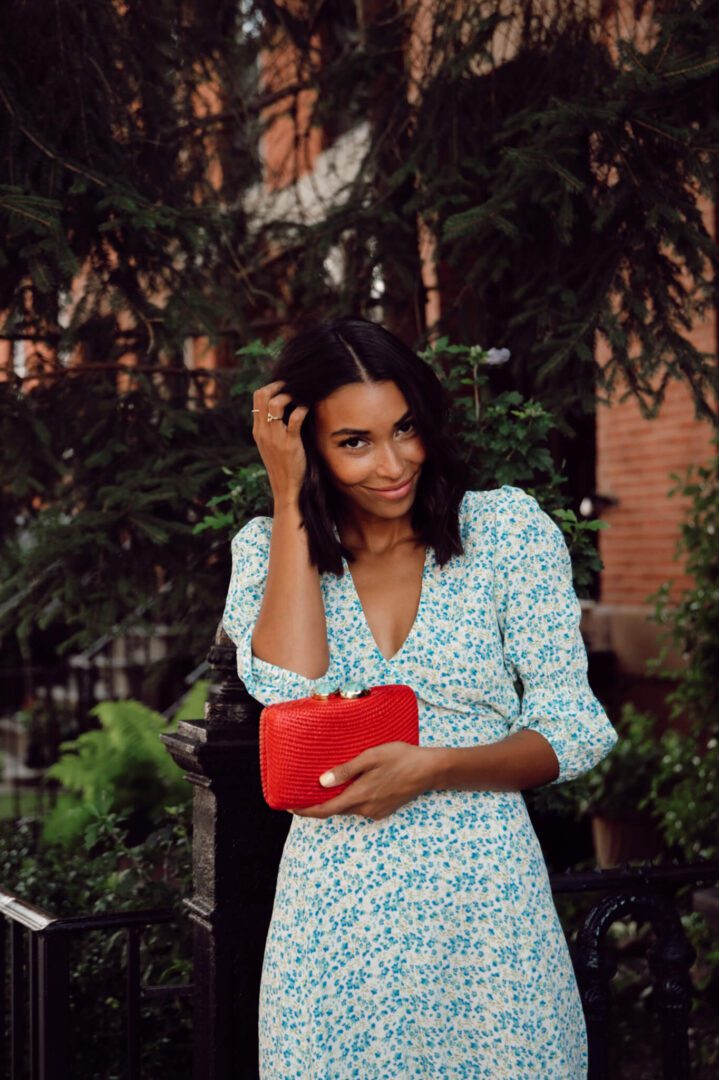 The detail is in the dress
You can't expect to look dressed up in sneakers and a denim dress or any detail/fabric that is inherently not dressy. Go with a dress that is feminine, flowy, has delicate print and details — perhaps something you could wear to a party. I've been rocking Faithful The Brand Dresses lately, they're a little pricier but you will not stop wearing them, worth the splurge — at least on one dress.

A clutch will elevate your outfit
When you think of clutches you think evening out, right? Think again! The bag you choose can either elevate your look or make it less dressy. A clutch is a perfect addition to your dress and sneaker combo, trust me — I do it all the time! One of my favorite brands for clutches lately is Kayu.

For daily style inspiration and a chance for us to connect every day, follow me on Instagram! I post on my stories daily for a look behind the blog and much more!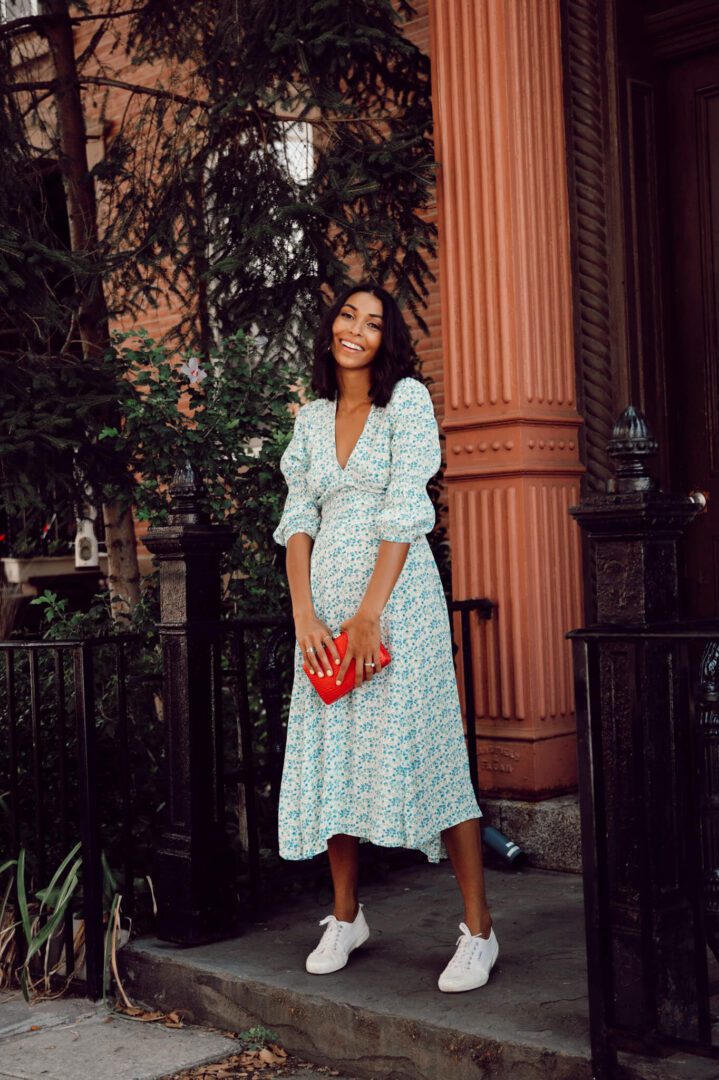 Shop my look

What did you think of these tips on How to Look Dressed Up Even in a Pair of Sneakers?
---
DISCLOSURE| SOME OF THE LINKS ABOVE ARE AFFILIATE LINKS, MEANING AT NO ADDITIONAL COST TO YOU, I WILL EARN A COMMISSION IF YOU CLICK THROUGH AND MAKE A PURCHASE
Post Photos taken by Jonathan Paul
Download my e-book!