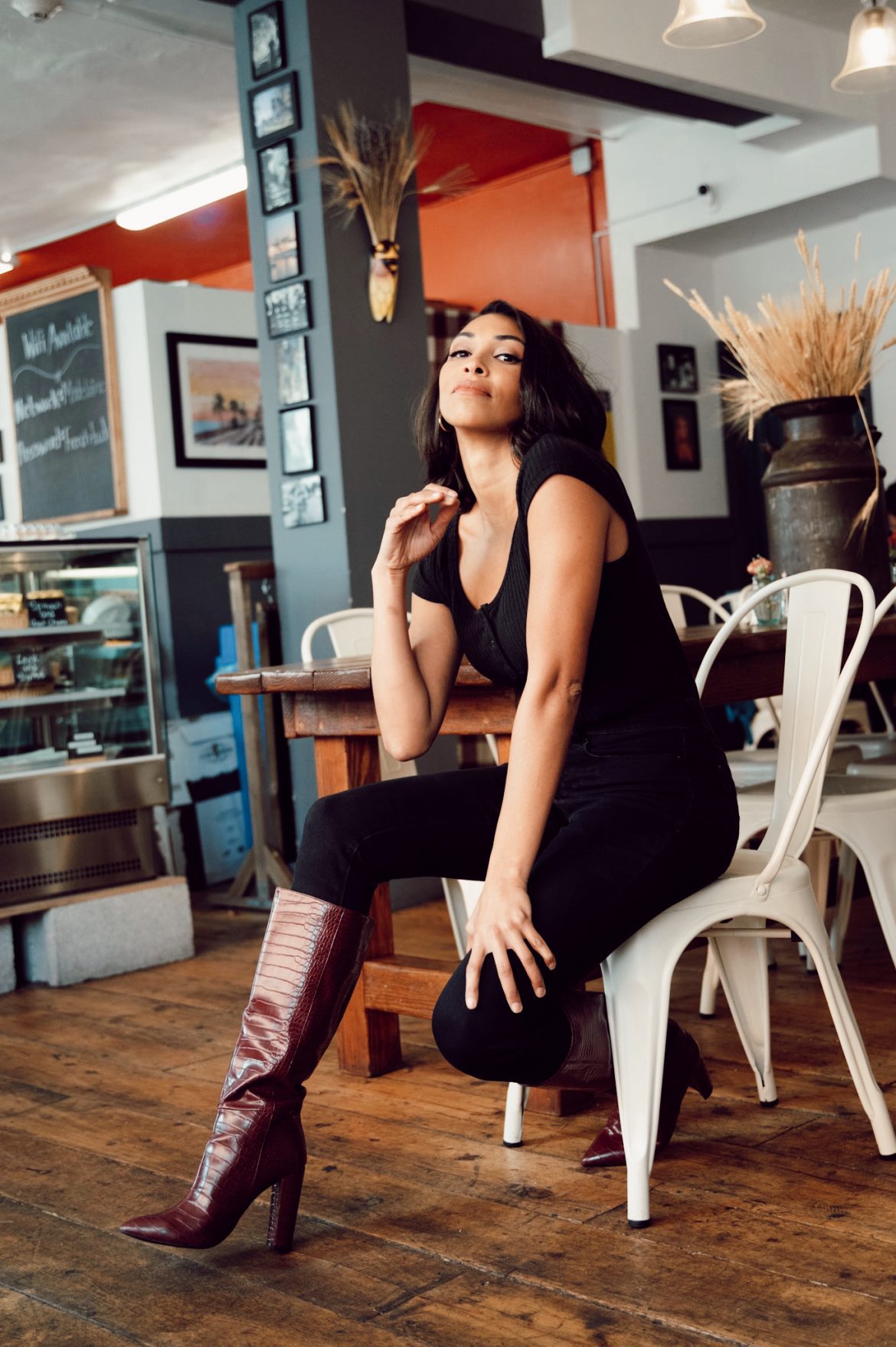 The wild animal trend has been on fuego for a few seasons, from snake-print to leopard print on everything and I'm not complaining. I've covered the snake print trend which you can read on this blog post but now we're moving on to another animal trend. How to make your outfit look expensive this winter, you ask? Say hello to the croc-effect boot! I recently ordered a pair of faux crocodile boots and I realized they look a lot more expensive than what they cost. These boots are making my basic outfits look like money, honey! Do yourself a favor this winter and polish up your look by getting a pair of croc-effect boots. Scroll below for my picks at varying price points.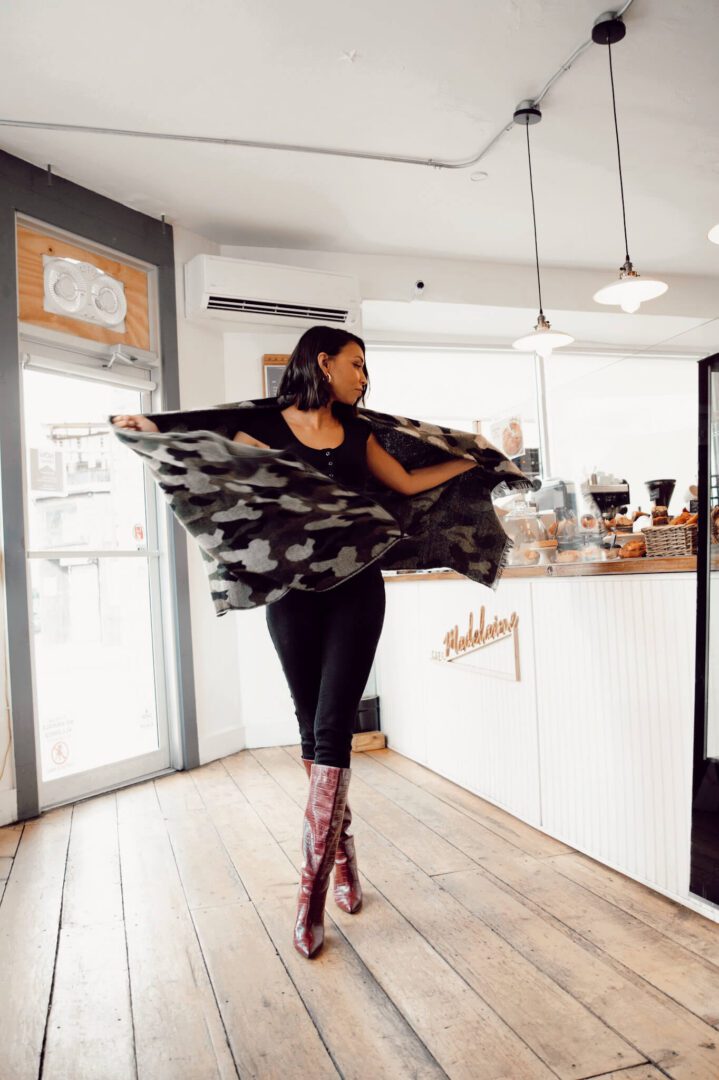 Croc-effect boots under $100
If you're in the mood to try faux croc but don't think you'll be wearing them a ton then this is the price range for you. Some of my picks are less than $40 bucks but don't look cheap.

Croc-effect boots from $100- $295
My boots fall in this price range at $149 (you can use my code:DILEINYX20 to get them for $120) Although I have no issue getting the less expensive ones this price range feels about right to spend on these boots.
Croc-effect boots over $300
I know this post is supposed to help make your outfit look expensive without actually being expensive *nods head in agreement* but the boots I picked in this category are worth the splurge and are currently on sale for half (some of these are normally over $1000). I also wanted you to see the difference between the luxury croc boots vs. the budget-friendly, what do you think?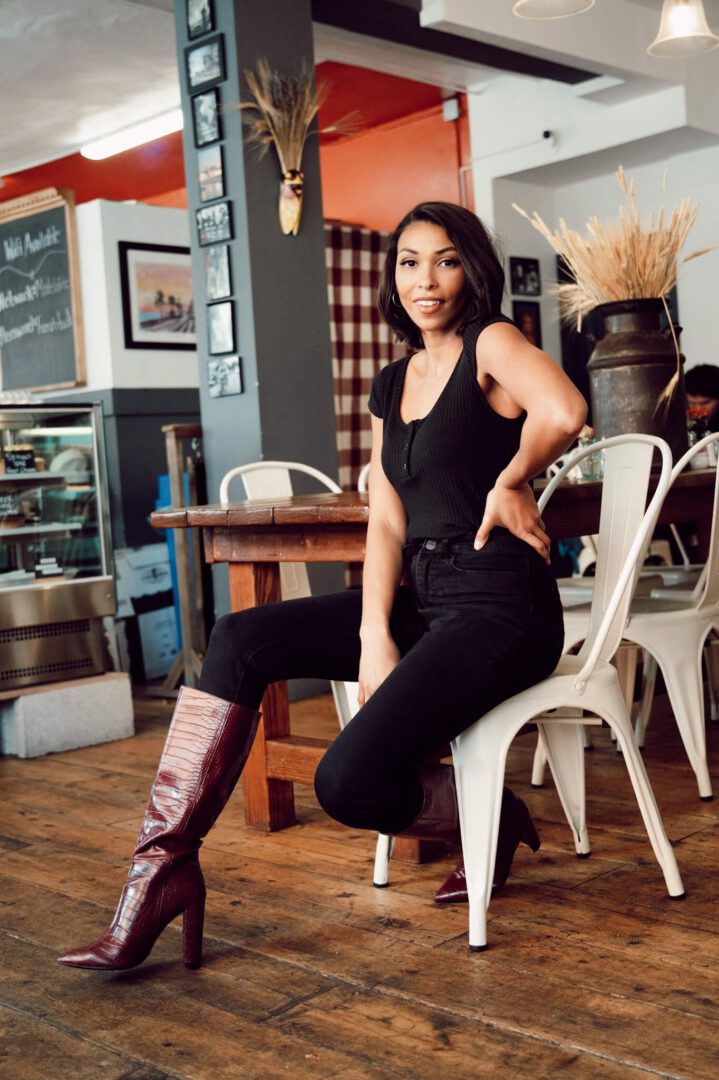 Shop my look
Use discount code DILEINYX20 for 20% off at venus.com!*Not valid after 48 hours
Top| Jeans | Camo scarf | Boots
My makeup and hair by: Glamsquad New user ($25 off your first appointment) with code: LFFGLAM25 Repeat user ($15 off your next appointment) with code: LFFGLAM15
—LFF TOP PICK—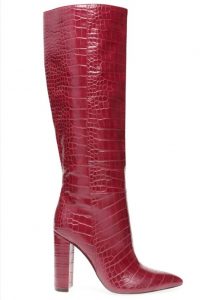 Do you like my tips and picks on how to make your outfit look expensive this winter?
DISCLOSURE| SOME OF THE LINKS ABOVE ARE AFFILIATE LINKS, MEANING AT NO ADDITIONAL COST TO YOU, I WILL EARN A COMMISSION IF YOU CLICK THROUGH AND MAKE A PURCHASE.
Photos by Johnathan Williams