The tie dye trend is back in a major way. It's on sweat pants, sweatshirts, t-shirts and now… my dress. At first, I was hesitant to try, a self-proclaimed style expert fighting a trend — go figure. I often fight trends because I'm a 37 year old mom and I don't want to look like my teenage son's girlfriend. I can already hear Julian in my head, "Ewwww, mom!"  Tie dye, unfortunately — reminds me of all of things teenage girls or is it just me?  Here's how I style the popular tie dye trend like a grown-up and all the tie dye pieces I'm loving, even for home décor!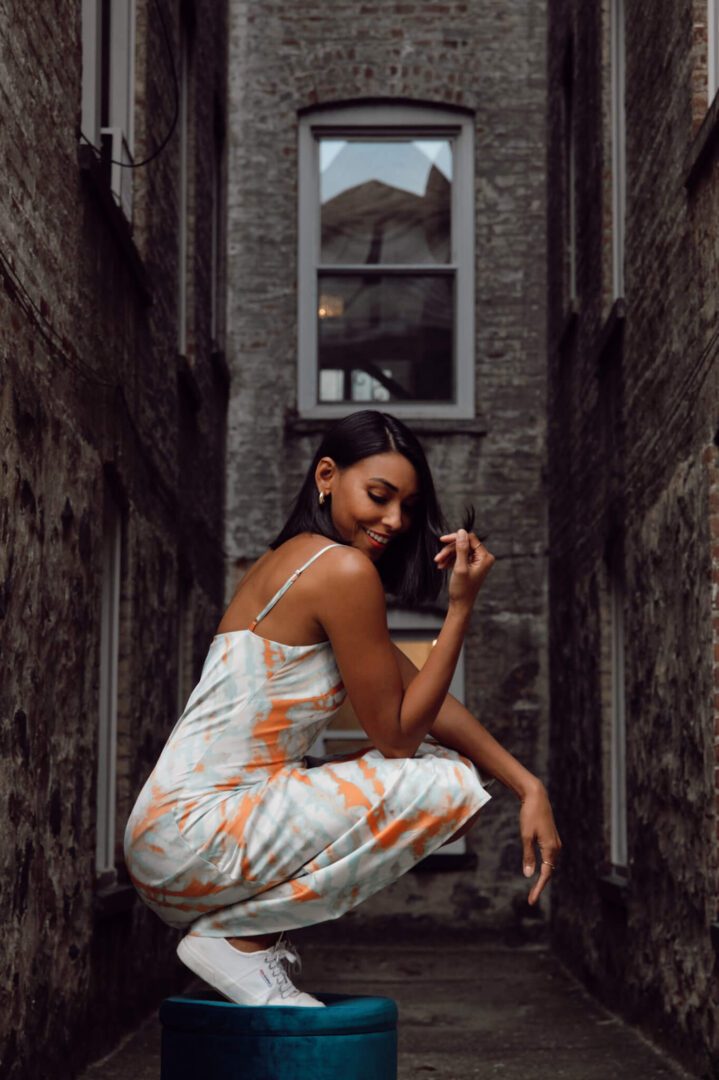 Avoid bold
There's tie dye pieces that are crazy bold, I'm talking 5 color tie dye — wild! Wild tie dye isn't for the over 30 crowd. *rolls eyes*  Listen Linda, I'm not going to tell you what to do, just telling you what I wouldn't — but if your little heart desires bold tie dye, I won't look. *throws thumbs up behind screen*

Go for unexpected silhouettes
I love this dress because it's a slip dress, which is a grown-up silhouette — but it's tie dye. *mind blown* Going for the tie trend with a grown-up silhouette is a great way to rock the trend and still look mature and chic.

Try not to go over 3 colors
I'm not wearing more than 2 color tie dye pieces but 3 colors can still be subtle. The key to making the tie dye trend more adult is to tame it down, repeat after me — just kidding.


Pair with basics
Take your tie dye bottom or top and pair with a solid basic, i.e. jeans or solid biker shorts. Here are some great pieces to pair with tie dye.

For the minimalist
If you want to dabble with the trend but don't want to rock the tie dye trend on your clothes, try adding in with accessories.

Tie dye trend in your home
Want to update your home décor with trendy pieces? Here ya go!

The popular tie dye set
If you want a cool tie dye set to rock the trend head-to-toe, here are some sets that haven't sold out.


For daily style inspiration and a chance for us to connect everyday, follow me on Instagram! I post on my stories daily for a look behind the blog and much more!

Shop my look

Other great places to shop tie dye
Anthropologie — Great pieces for the home
Target — budget- friendly tie dye pieces
Revolve — lots of tie dye on sale
Nordstrom — Great for the over 30 crowd shoppers
How are you feeling about tye dye over 30?
---
DISCLOSURE| SOME OF THE LINKS ABOVE ARE AFFILIATE LINKS, MEANING AT NO ADDITIONAL COST TO YOU, I WILL EARN A COMMISSION IF YOU CLICK THROUGH AND MAKE A PURCHASE
Post Photos taken by Jonathan Paul
Download my e-book!