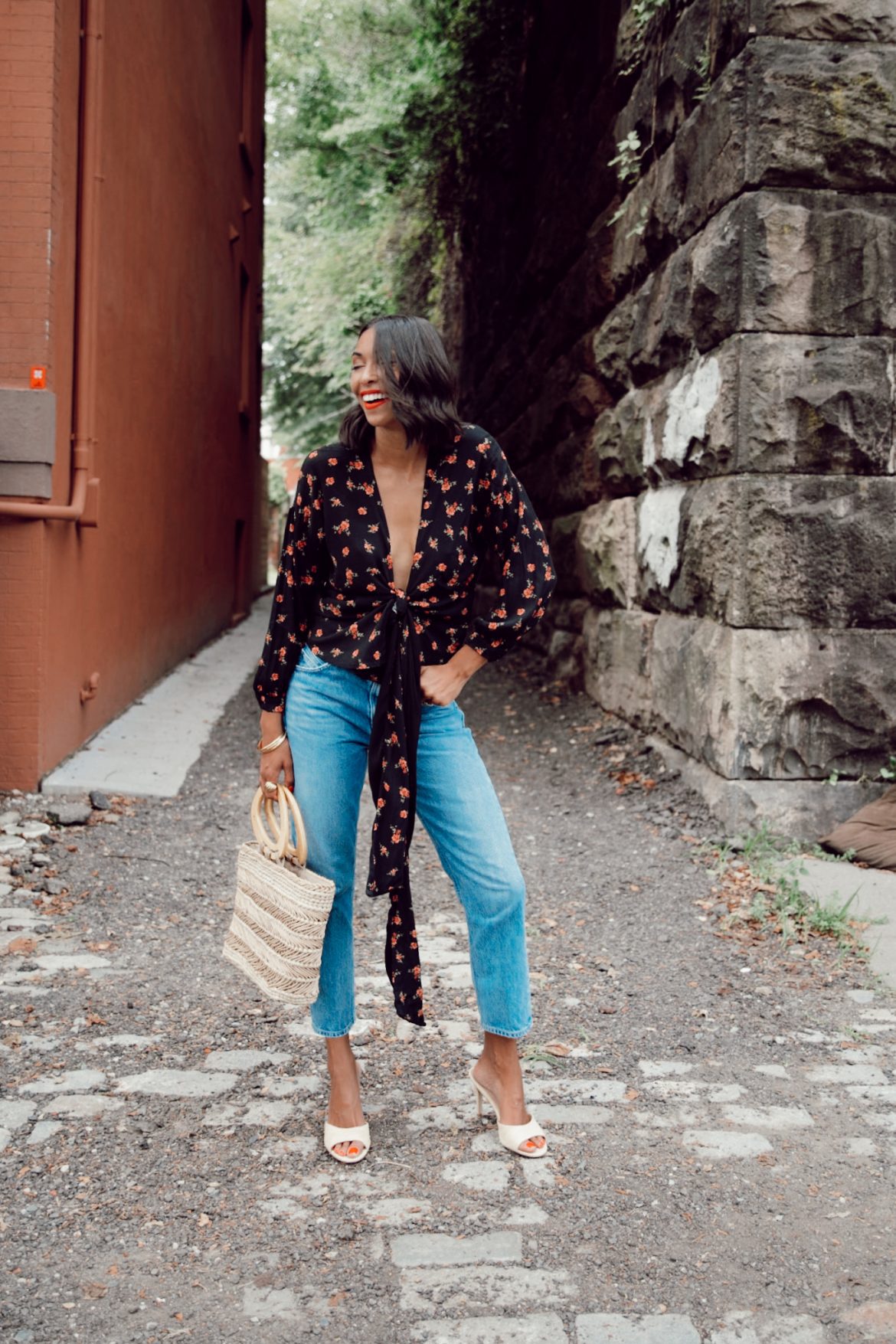 I know you get annoyed by this weather and not knowing what to wear. I recently had a night on the town and prior to, my friends were all texting me about the weather, "What the heck am I going to wear?!" I'm a big fan of in-between weather outfits,  mainly because the outfits take on a more creative flair and there's a lot of mixing and matching that goes down — i.e. boots and shorts or shorts and sweaters. There are so many options you can go with but my ideal in-between weather outfit is freaking simple — dainty top, pair of jeans and sandals — Tada!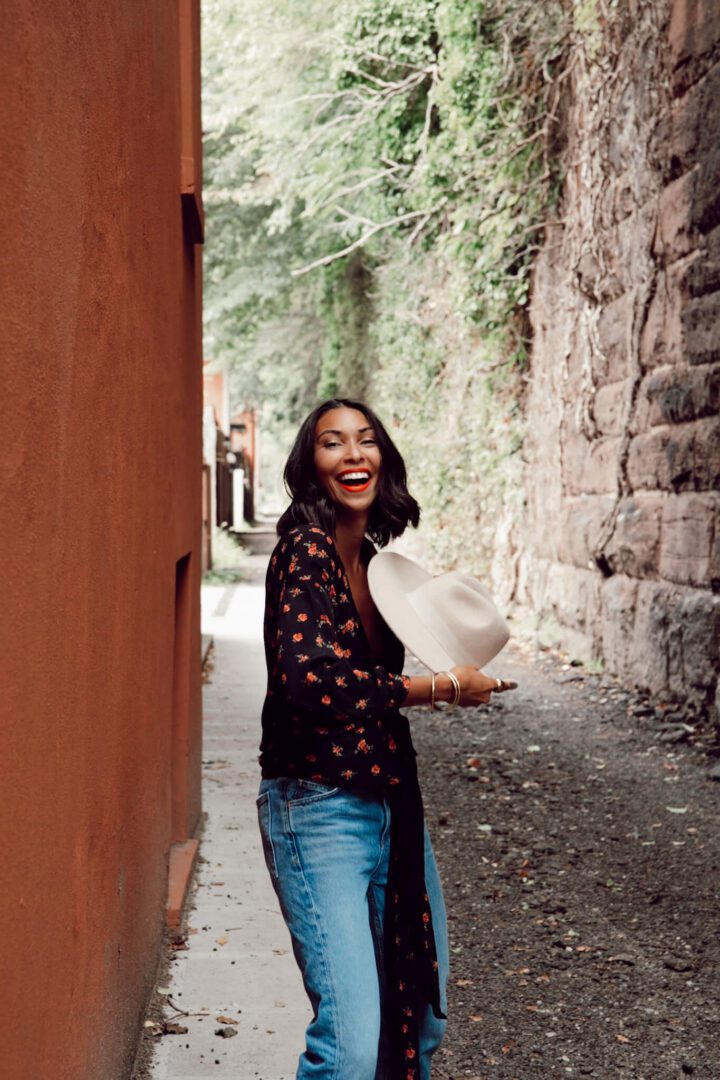 Dainty top
A dainty top is any top that is super feminine and delicate i.e. florals, lace, bows. Any questions? No? Ok! Great! I found some super cute affordable ones from ASOS (another favorite online store of mine) you can find coupons for ASOS on here
A pair of jeans
In September, the nights tend to cool down. I like to play it safe and wear a
pair of jeans
especially because we don't get as much use out of our good old denim throughout the summer months.
*Jumping up and down with favorite jeans in hands
Sandals
I'm not one to rush to my boots as soon as summer is over, I like to wear my sandals as long as the weather permits. September is a great month to keep rocking your sandals and give your jeans a feminine feel. Also, this is a great time to stock up on sandals. My sandals cost me close to $100 and now they are on sale for around $30!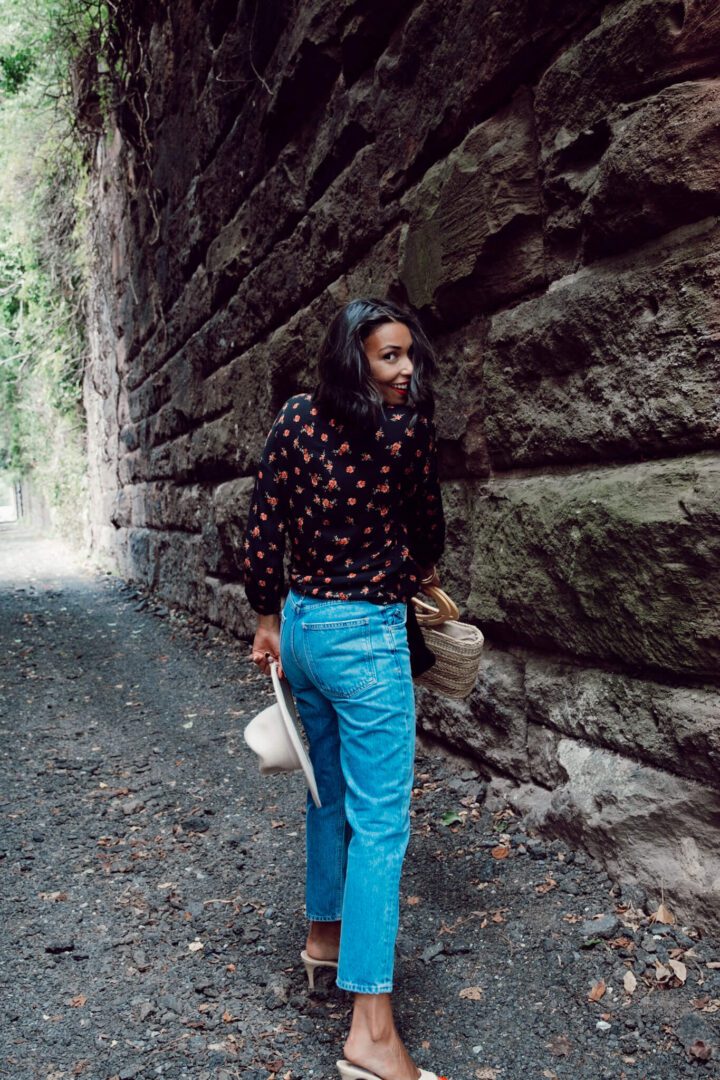 Shopping tip* These dainty tops are super inexpensive you can buy cute ones anywhere from $10-$50. I normally get mine from Zara when they have their big sales. For my exact top (from Zara) click here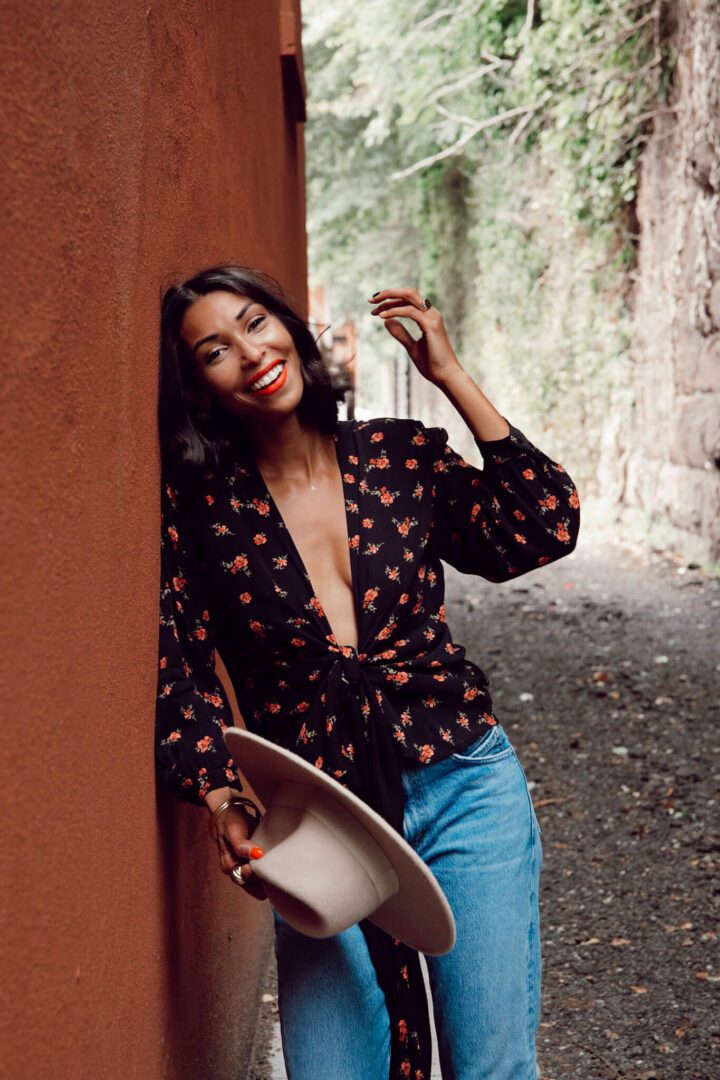 Shop my look
—LFF TOP PICK—
How do you feel about this ideal in-between weather outfit? Does it give you outfit inspiration? Didn't like anything on this post? No worries, you can shop my go-to stores HERE
---
DISCLOSURE| SOME OF THE LINKS ABOVE ARE AFFILIATE LINKS, MEANING AT NO ADDITIONAL COST TO YOU, I WILL EARN A COMMISSION IF YOU CLICK THROUGH AND MAKE A PURCHASE.
Photos by Johnathan Williams