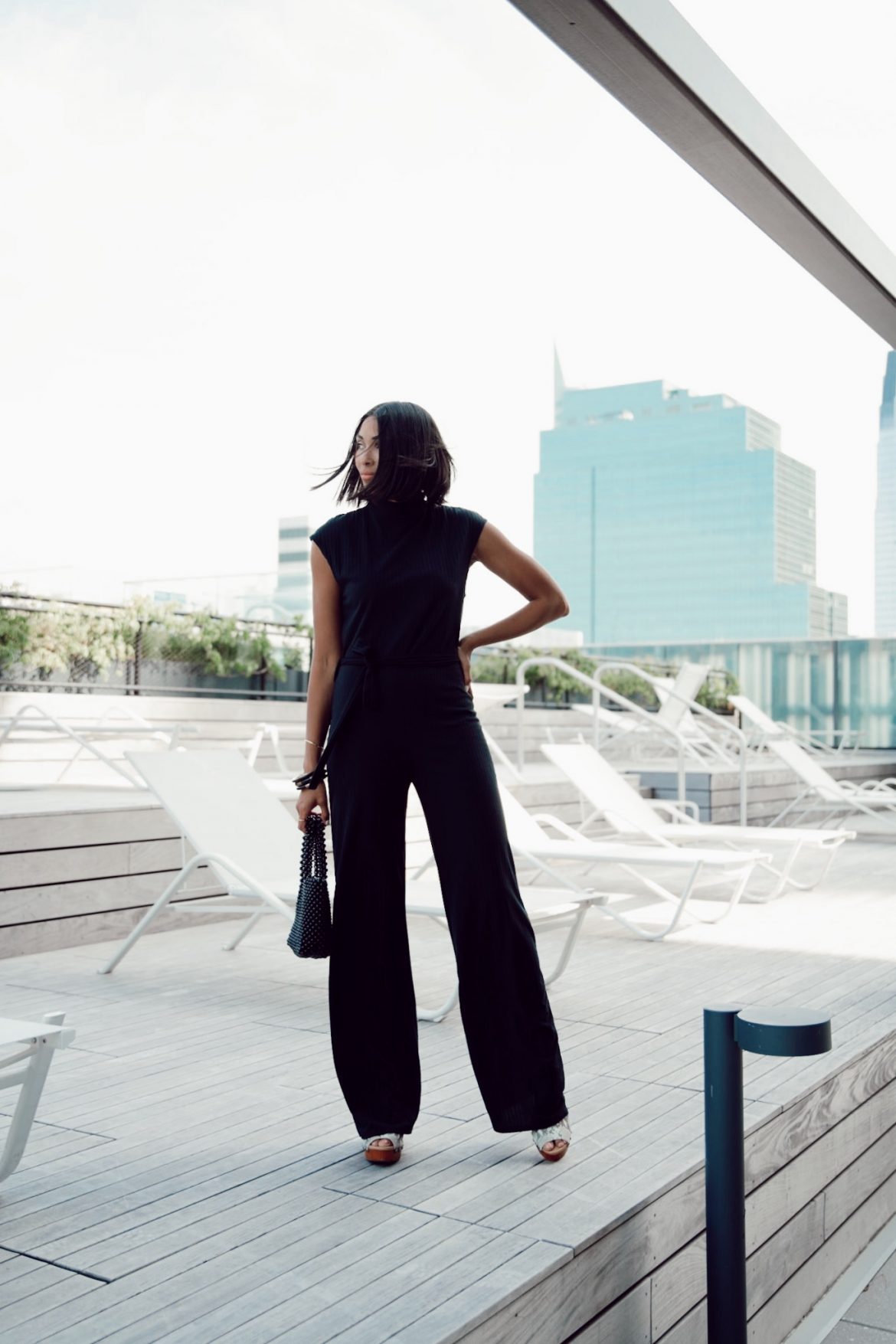 I'll be honest I wasn't big into jumpsuits until recently. I never thought a jumpsuit would do anything flattering to my body. I also thought they looked a little toddler-ish. My biggest turn off? The thought of myself going to the bathroom in a jumpsuit (I know you hear that ladies)… To my surprise, I've slowly gravitated towards them — and I have about 3 hanging in my closet right now. I love how a jumpsuit looks modern but throw back at the same time. I'm starting to dig them and have been rocking them this season for a few reasons. Scroll through for the 5 main reasons I love a jumpsuit and why you should probably own one!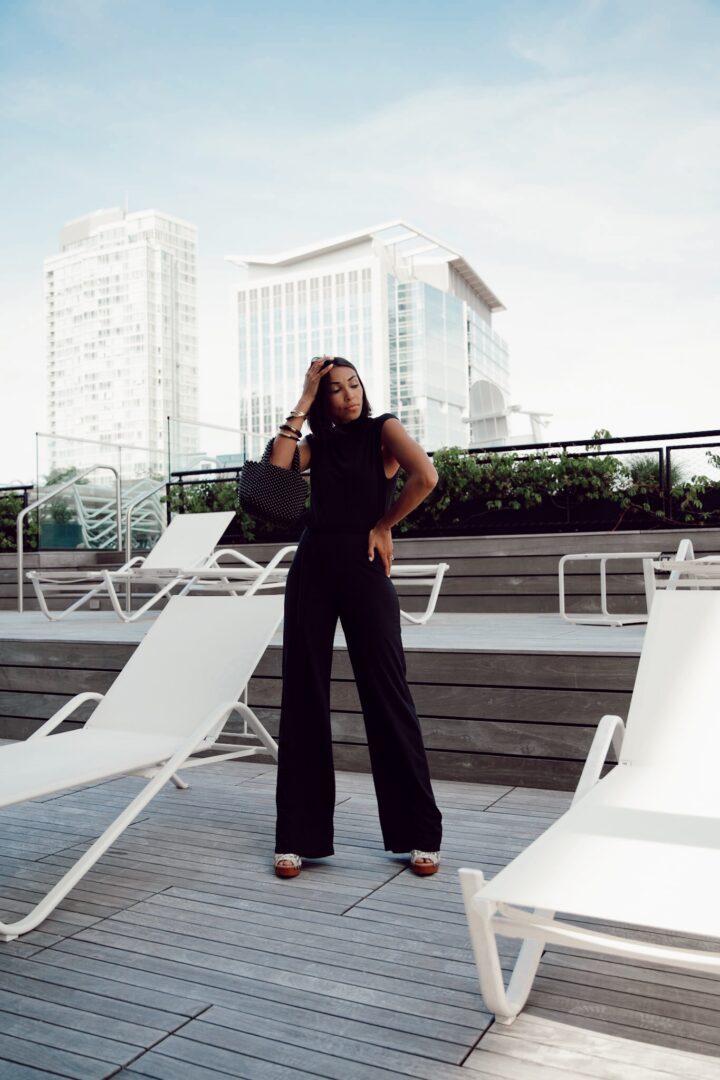 1
They are actually very flattering on most body types
I've seen women in many shapes and sizes rocking a jumpsuit and they look great! The reason the jumpsuit flatters so many body shapes is because the style can vastly vary. You don't like your arms? Wear a jumpsuit with sleeves. Want to show off your boobs? Wear a v-neck jumpsuit.  They come in all sorts of lengths and shapes, i.e. wide leg or skinny. Some jumpsuits cinch with a tie at the waist (like mine in this post), others are gathered. The styles are endless, making it super easy to find one that suits your body type.
2
They are perfect for the woman on the go
It takes less than a minute to get dressed. With a jumpsuit, there's no searching for a matching piece– it's an instant quick outfit. You step into it, button up or zip it and you are good to go!
3
Where it anywhere and everywhere
A black jumpsuit can be worn out to dinner, happy hour or the movies. Paired with sneakers you can wear to the park and run around with your kids. With the right accessories can be worn to a more formal event. Wear it over your bathing suit to the beach. Should I keep going?
4
They are insanely comfortable
If you go with a wide leg jumpsuit, it just hangs off of your body. It literally feels like my whole body is in sweats, its pretty amazing. Not only are you insanely cozy but you'll look super trendy.
5
Space saving in a suitcase
Going away? Pack a jumpsuit or two. It's a space-saving piece that covers a whole outfit.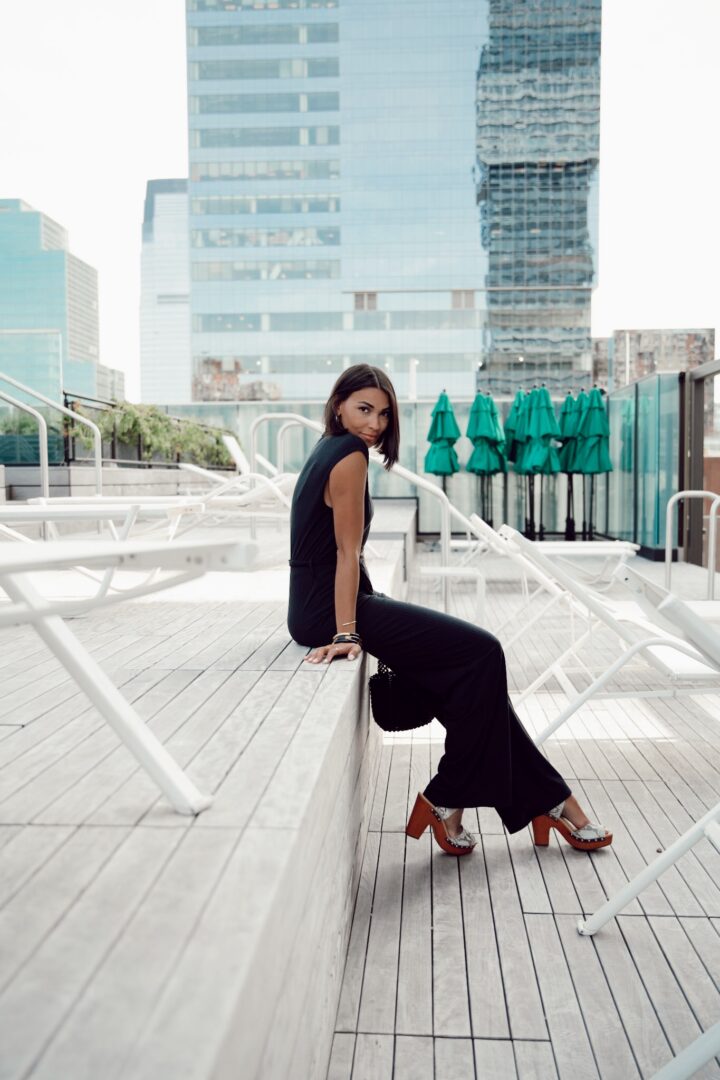 Looking for a trendy jumpsuit?
My jumpsuit is from Femme Luxe, a UK brand that's a staple for me now that we can shop it in the US. Femme Luxe offers an incredible selection of jumpsuits in so many colors — beige, black, and rust are a few of my favorites from their collection.
While staying on trend, Femme Luxe manages to make styles for every budget, offering stylish products at low prices. They offer basics, statement pieces and everything in between, so you can find your bodysuits, jeans, dresses, shapewear and earrings all in one place.
Check out Femme Luxe and let me know how you're wearing your jumpsuit this season.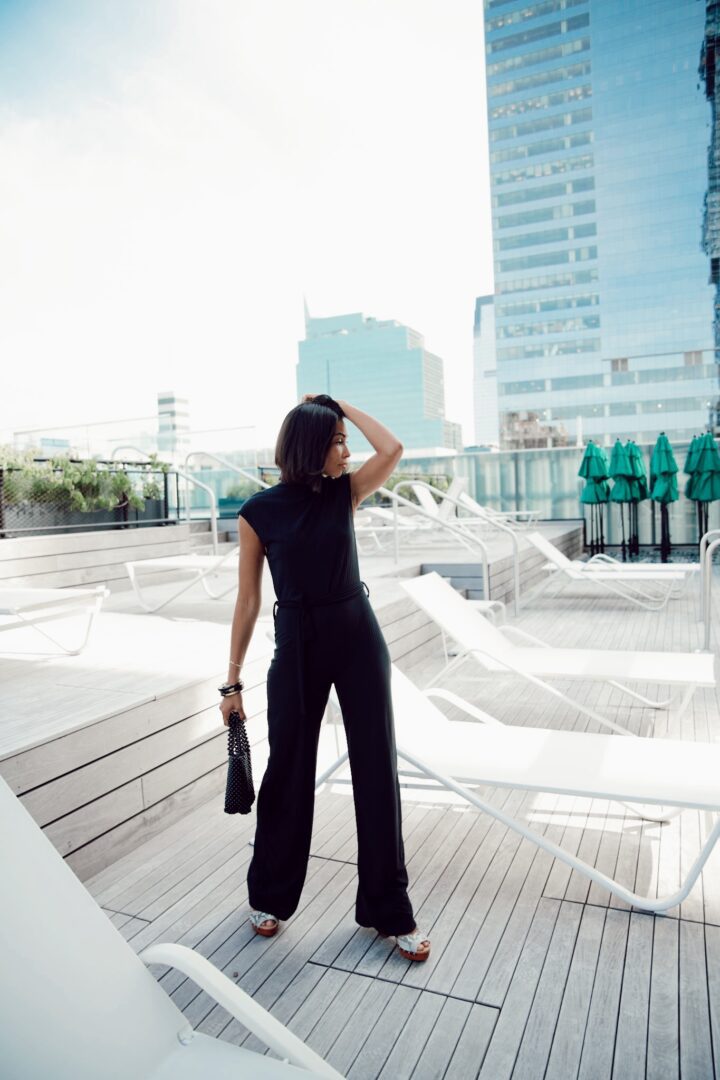 ---
This shop has been compensated by FEMME LUXE and its advertiser. All opinions are mine alone. 
Photos by Jonathan Williams