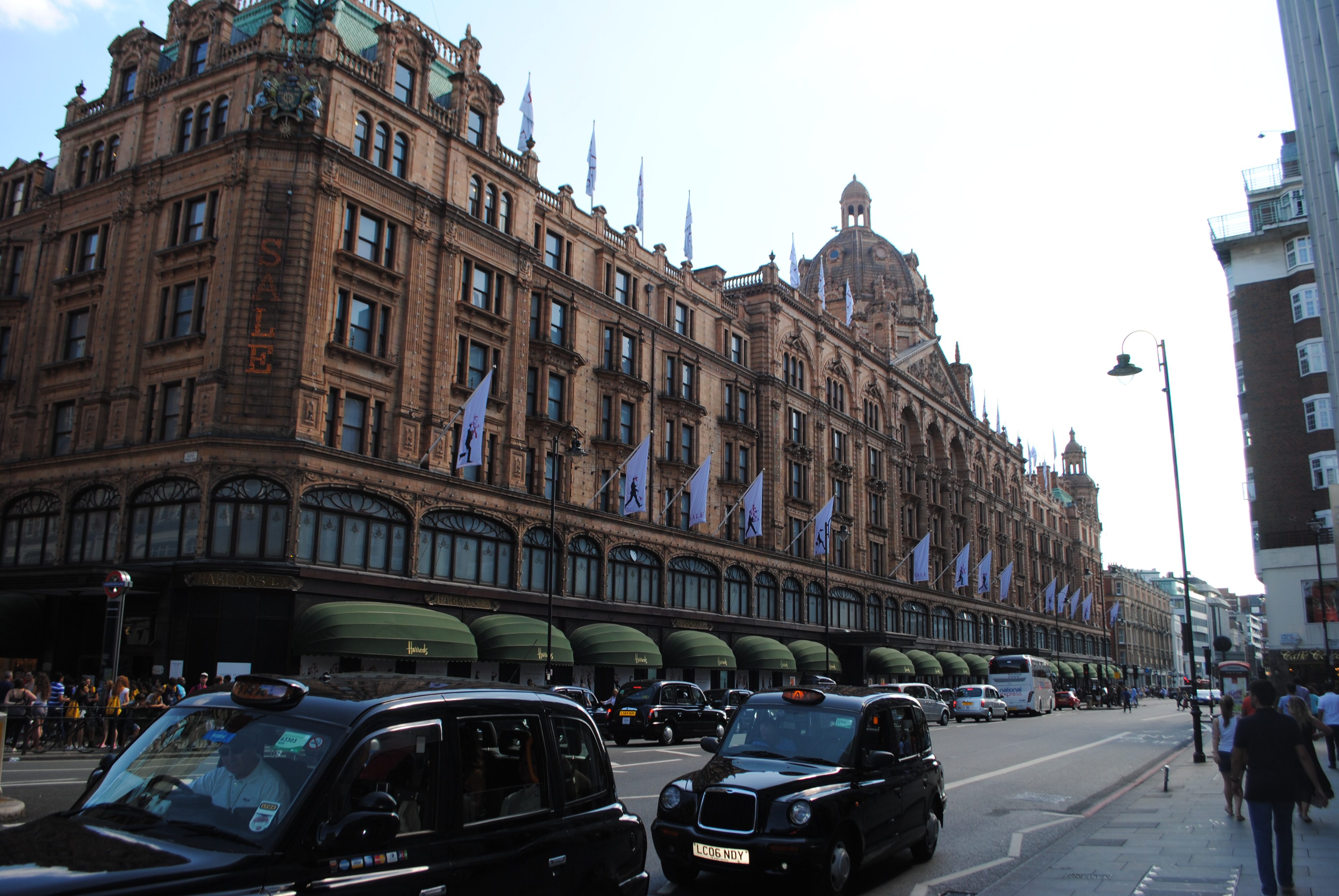 London is one of the prettiest cities I have visited, amazing structures live at almost every corner, with colorful flowers painting most windows and the women, oh so chic! I sat at Caffé Nero and people watched, I only had a short time there but I could have sat there for hours. I was mostly intrigued by the women, they're the epitome of effortless fashion, with flowing skirts and pretty printed dresses. I was really inspired by their femininity.
After the Caffé, I strolled over to the shopping strip where Harrods stands on Brompton Road in Knightsbridge, a really cool building embodying a very old school British feel. I stopped in at Harrod's and a few others on the strip and of course bought myself a printed dress, and a skirt.
Our host made reservation for us on Sunday to a "Sunday Roast" at Windsor Castle. A Sunday Roast is a British tradition which has a thanksgiving vibe to it. We feasted on roasted meat, veggies, potatoes and gravy and recoup from the weekend.