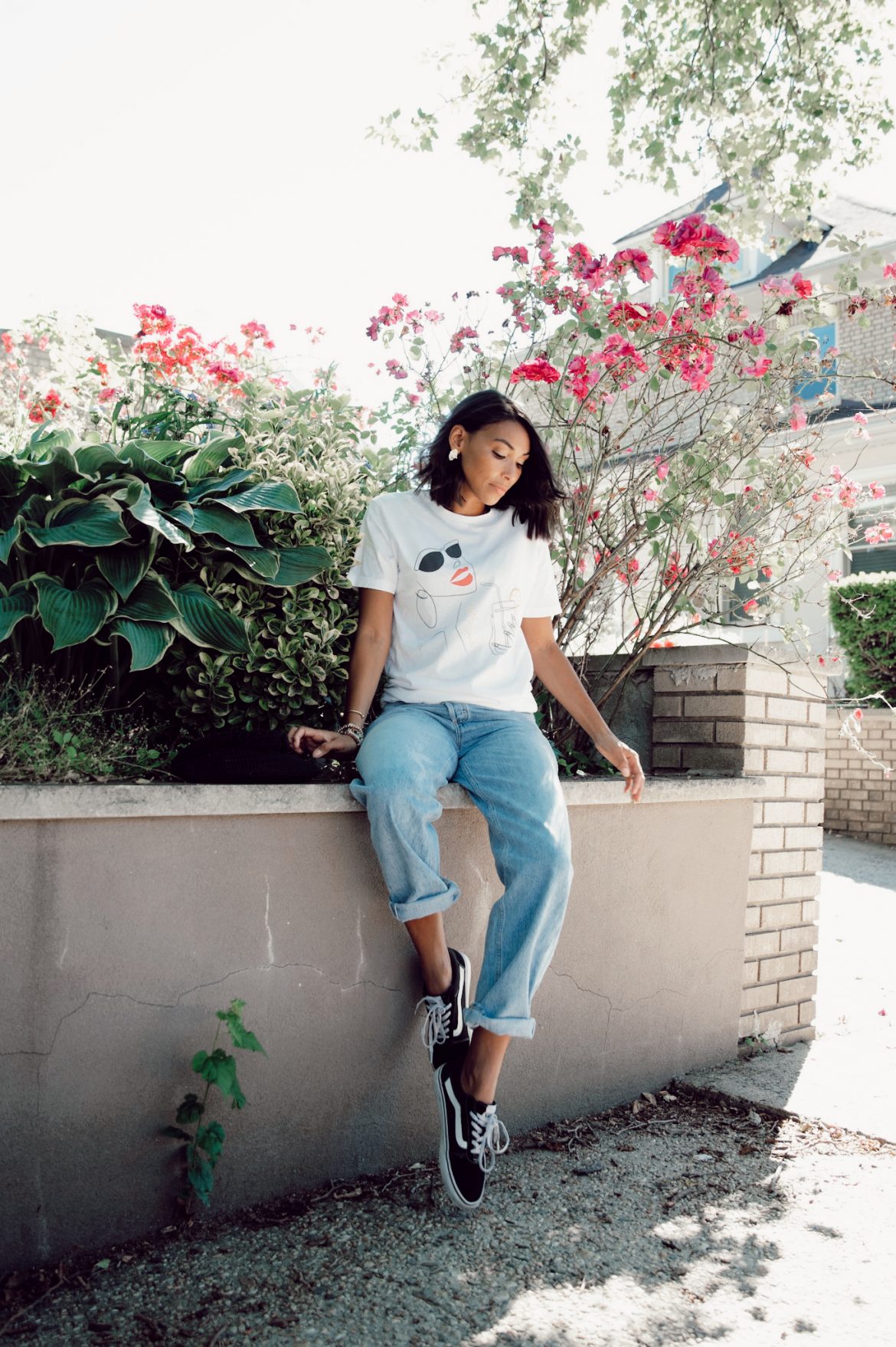 There's a drink that originated in The Dominican Republic called, "Morir Soñando" literally means "to die while dreaming". In collab with The Wicked Pink, we launched the, "Ni Diabla Ni Santa" T-shirt in early April and it sold out in a few days. After restocking in June we sold out again! We HAD to create another t-shirt! This time with the concept of "Morir Soñando". Keep reading for all the details on this summer t-shirt design!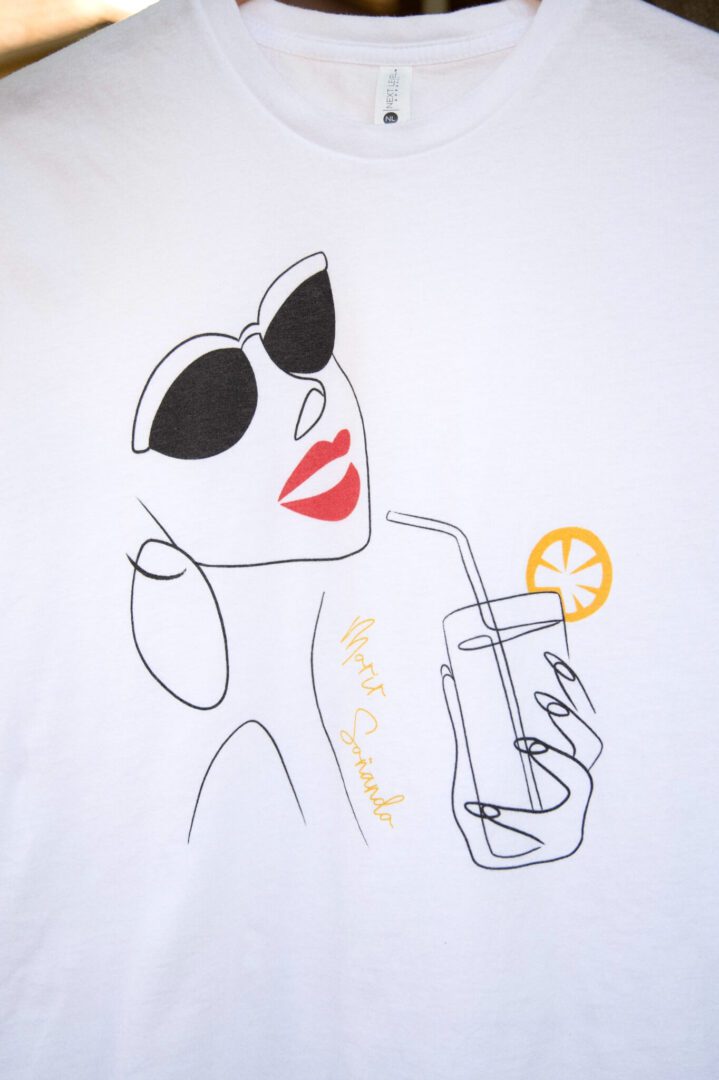 Morir Soñando is a state of mind
In Spanish, Morir Soñando literally means "to die while dreaming". The name derives from the relaxation state that one experiences when drinking the shake. Morir Soñando ingredients are orange juice, cane sugar, milk, and crushed ice. The acidity of the orange juice is tempered by the presence of milk. The sweet and creamy combo formed by these two enemy ingredients, you could die while dreaming. It's a drink that works well on the beach but it's also a state of mind, a summer, and a relaxed state of mind.
The Girl
We wanted the girl to play off of our last tee, same chic vibe as before this time with a pair of sunglasses and a Morir Soñando in hand.
The Spanish phrase
All 3 of us who designed the tee are Latina, it felt appropriate to go with a Spanish phrase again since it was such a hit with the first tee.
Where to shop
This is a great t-shirt to rock with shorts, jeans and as a bathing suit cover up — perfect for beach to street wear. Grab yourself our newest addition, Morir Soñando t-shirt and tag us: @lovefashionfriends // @thewickedpink for a chance to be featured on our IG pages and blog! The t-shirt is only $29!!!
For more Latina t-shirts check out The Wicked Pink's Shop here! For more curated pieces by me check out the rest of the items in my shop here!
Here's the original t-shirt design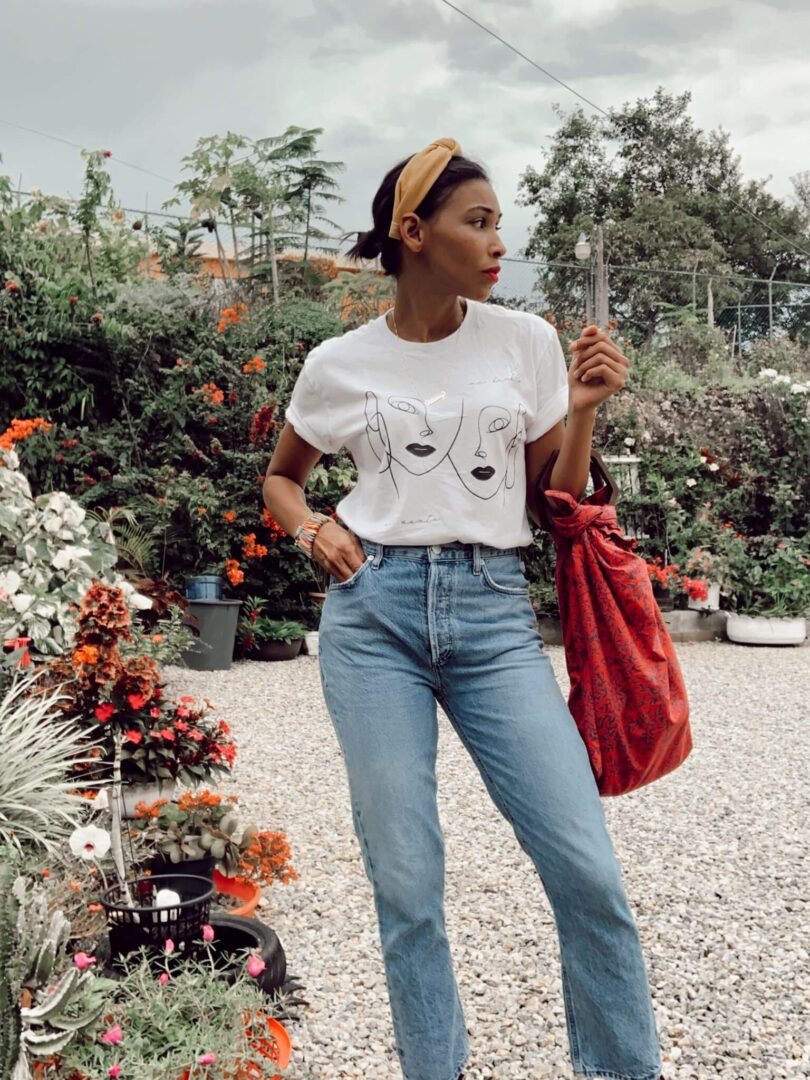 Shop my look

What do you think of the t-shirt? Which design do you like better? 
---
DISCLOSURE| SOME OF THE LINKS ABOVE ARE AFFILIATE LINKS, MEANING AT NO ADDITIONAL COST TO YOU, I WILL EARN A COMMISSION IF YOU CLICK THROUGH AND MAKE A PURCHASE.