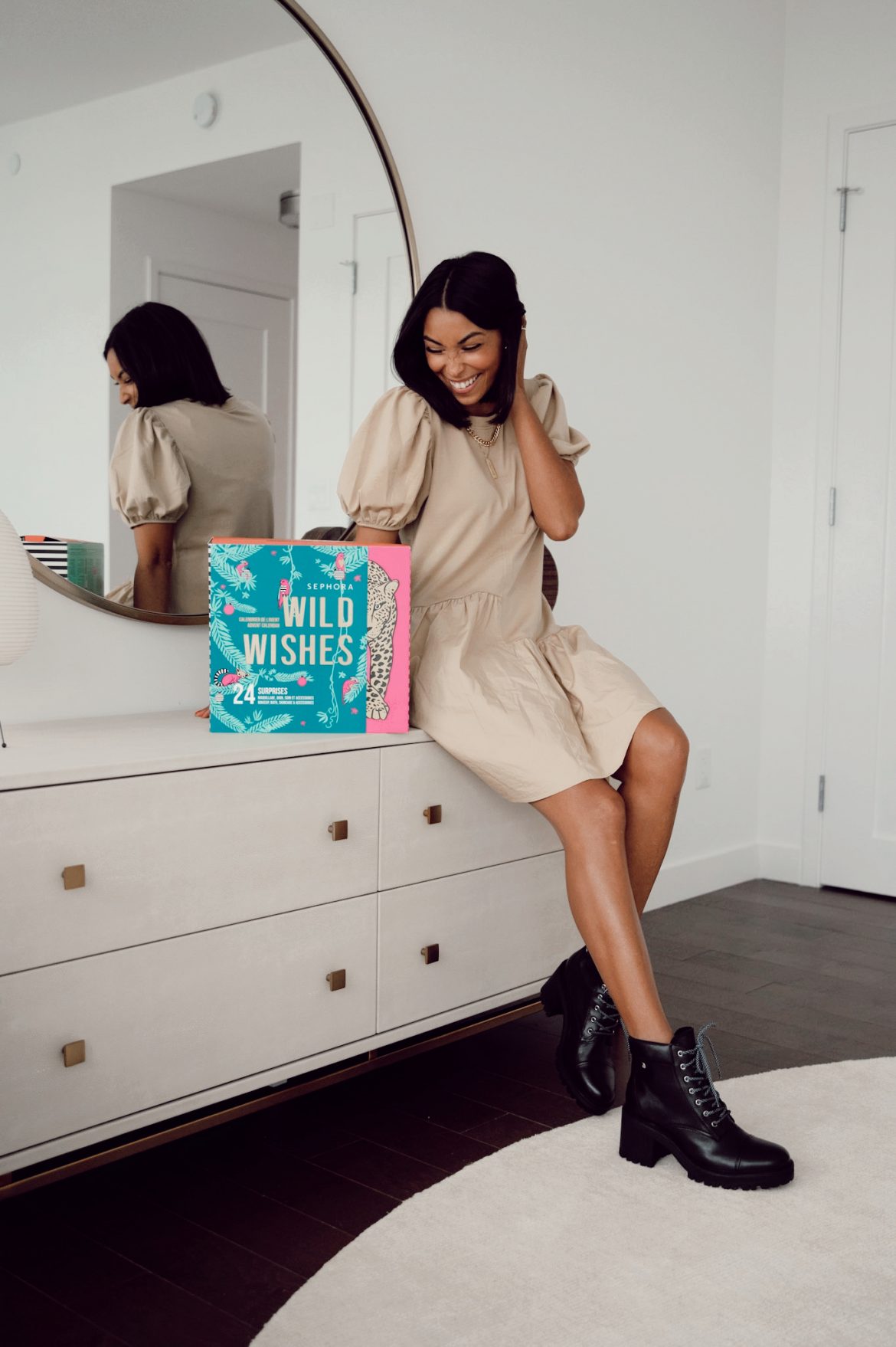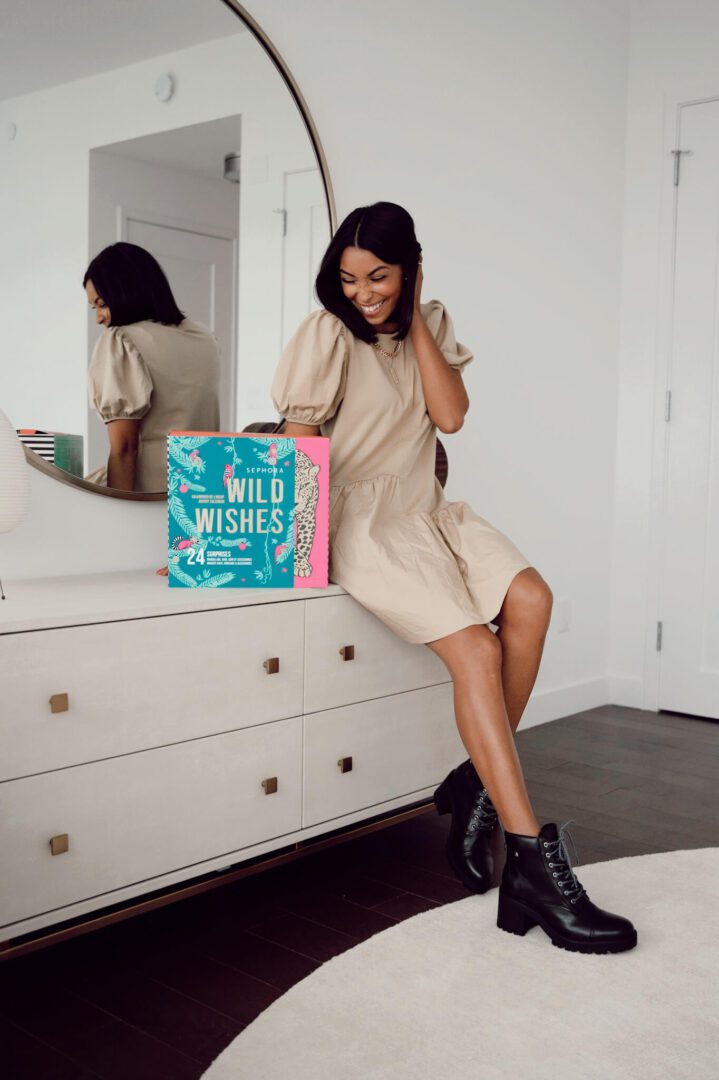 This post is sponsored by Sephora and ShopStyle. All opinions are mine alone.
I never miss a chance on a SEPHORA Haul, which happens only twice a year with one of those times being the SEPHORA Holiday Savings Event. What's the SEPHORA Holiday Savings Event? Every year, Rouge members, VIB members and Insiders reap the benefits of being a valued member of  the SEPHORA Beauty Insider program. If you aren't a Beauty Insider yet you can sign up HERE to automatically unlock up to 10% off your purchase from 11/5 – 11/9. It's become such an important event for me and some of my family members that we'll text each other to make sure no one misses out. I get to stock up on my holy grail products but also the SEPHORA gift sets are always a hit. So here's my reminder to all of you to shop the SEPHORA Holiday Savings Event! Scroll below to check out what I bought this year and important details for the event.
Event Details
If you're reading this post and you're a Rouge Member, you have FIRST ACCESS to shop, with 20% off your favorite Sephora products. Shop NOW before anyone else through 11/2!
Rouge Members can use their 20% discount as many times as they want from 10/30 –11/9 and can also bring a friend to shop in store on 10/30 – 10/31  to receive  20% discount as well!
VIB members can save 15% off starting on 11/3 – 11/9 and Insiders will receive 10% off from 11/5 – 11/9. Click HERE to sign up to be a Sephora Beauty Insider if you haven't already!
Use code HOLIDAYFUN to redeem online.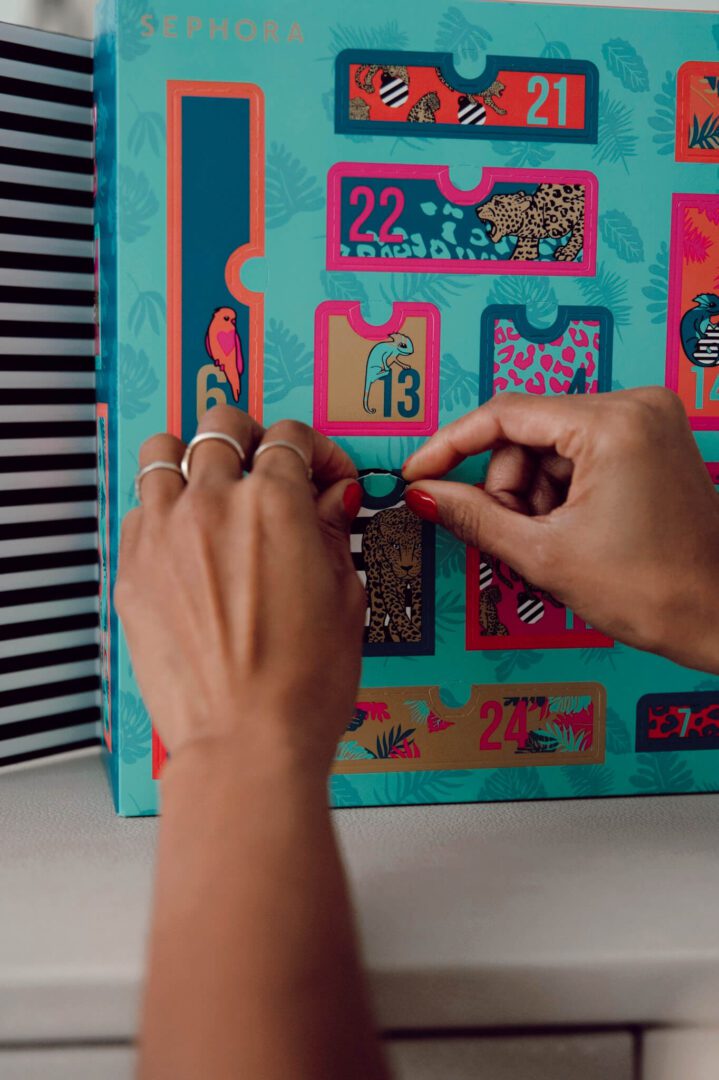 Self-care is more important than ever this year.  I love the Wild Wishes Advent Calendar because it's a countdown to the holidays with 24 beauty gifts. What a better way to promote a little self-care and get excited for the holidays?! The Advent Calendar can be a treat for yourself or for someone you love. It contains everything from nail polish, face masks, eye shadow, lipstick and so much more — can you see why I'm so excited about this one?!
The SEPHORA Favorites gift sets are so good!! Every year I either buy a set for myself or have my husband or mom gift it to me. The Give Me More Lipstick Set is a great set for those who want to discover new lipstick colors and brands. These are all lip products that are best sellers and include 3 full-size lipsticks and 5 deluxe-sizes. Here are more SEPHORA Favorites Gift sets that make for an ideal holiday gift!

This super serum has become a personal favorite and I wear it daily. It gives sheer coverage all while making your skin look rejuvenated. It leaves this amazing dewy finish I've strived to get for a long time and finally got it! You will not regret adding this one to your SEPHORA Haul, thank me later!
While shopping the SEPHORA Holiday Savings Event, I also wanted to try new beauty products. The ILIA Mascara has been on my wish list and this was the perfect time to grab it. I'm not disappointed, since purchasing I've worn everyday. It's a clean mascara that not only lengths, lifts and separates so you don't have the spider eye lash effect (do you know what I'm talking about?!) but it also nourishes your eye lashes. The cherry on top? The packaging is recyclable. I'm definitely headed towards a clean beauty routine and I'm pushing my friends and family towards that too, so ILIA for everyone!

The NARS Blush is a must-have beauty product, hands down! I use the color Orgasm which is the perfect peachy pink to make my skin look alive! It's one I can not live without and a must every year in my SEPHORA Haul. Sephora also has the blush in a holiday-themed, oversized limited-edition packaging.
I haven't had an obsession with an eye shadow palette since Urban Decay came out with the Naked Palette. The Darling Eyeshadow Palette from Charlotte Tilbury is a great way to brighten up your eyes with shades of cooper, peach and pink that leave your eyes illuminated and beautiful, this palette is Ah-mazing and a great gift idea!

Shop my Sephora Haul

Are you a SEPHORA Beauty Insider? Use the hashtag #SephoraHaul to show me pictures of your haul! Have a great time shopping the event! 
---
DISCLOSURE| SOME OF THE LINKS ABOVE ARE AFFILIATE LINKS, MEANING AT NO ADDITIONAL COST TO YOU, I WILL EARN A COMMISSION IF YOU CLICK THROUGH AND MAKE A PURCHASE.
Post Photos taken by Jonathan Paul