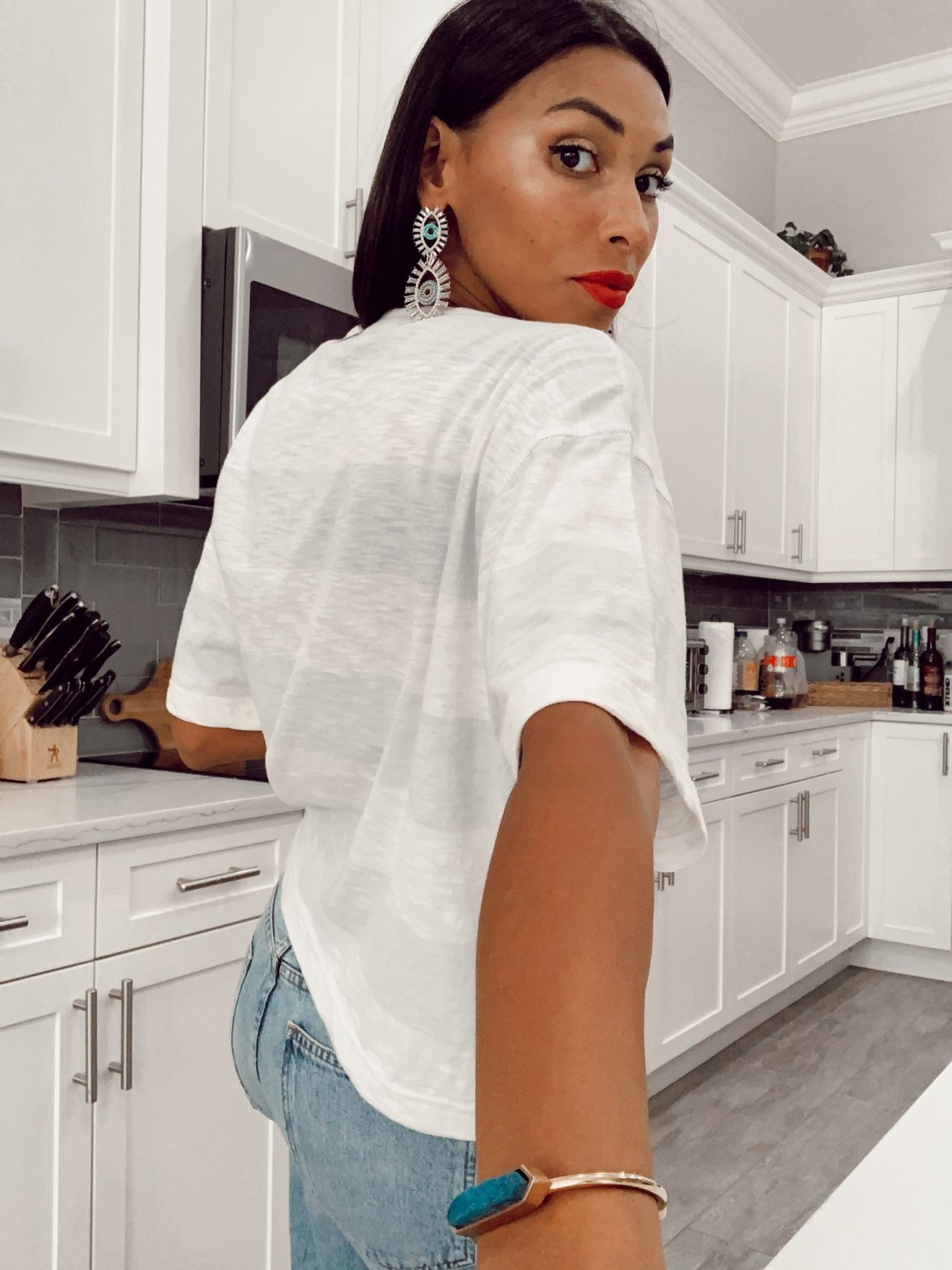 What are your stay home must-haves lately? My stay home must-haves cover everything from comfort to beauty to superstitious protection! When this whole quarantine thing started you couldn't pay me to get out of my pajamas or even fix my hair. I was basking in the glory of being completely undone at home. Ask me how productive I was during that time? I had to start putting a little more effort to get my day on the right track. Washing and blow drying my hair every few days and putting on some makeup, is keeping me in a healthy mental place, I highly recommend if you're feeling unmotivated. Here are the products that are getting me through and I'm kind of obsessed!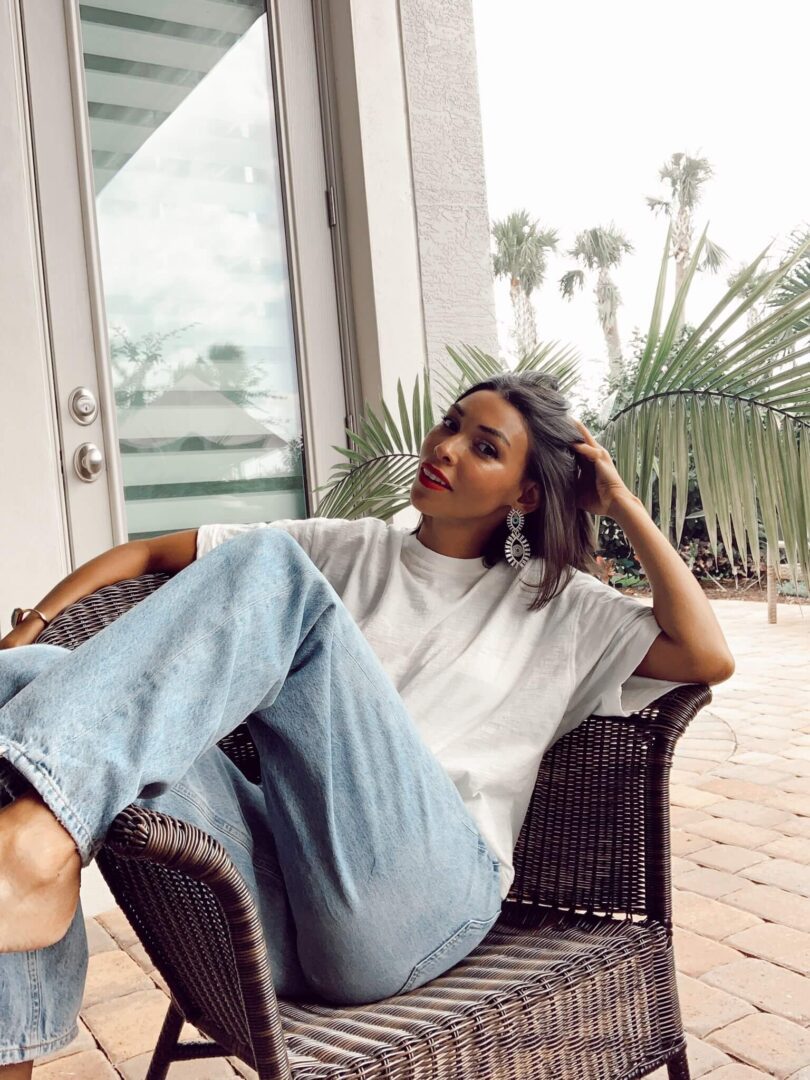 Evil eye accessories
With all the crap going on these days it doesn't hurt to protect yourself with the superstition of the evil eye. Wearing an evil eye is believed to provide protection against evil forces, why not do it with stylish evil eye accessories?

Boxy T-shirts
The reason I'm loving the boxy t-shirt is that they're comfy and boyish and I'm a big fan of pairing boyish with feminine.

Comfy Jeans
I have an entire article covering the most comfortable pair of jeans if you want to check that one, click here or below for my top picks for comfy jeans.

Hair products for a fast blow-out
I'm sharing two products that I've used to blowout my hair in under 10 minutes (a salon looking blowout) . It's the Revlon Hair Dyer Brush and Hairitage's Take Your Vitamins Argan Oil.

Tripod
Whether you're a blogger like me or having family fun on TikTok, a cell phone tripod is a must. My tripod is so cute and colorful and comes with a remote too. There are so many good tripod options on Amazon.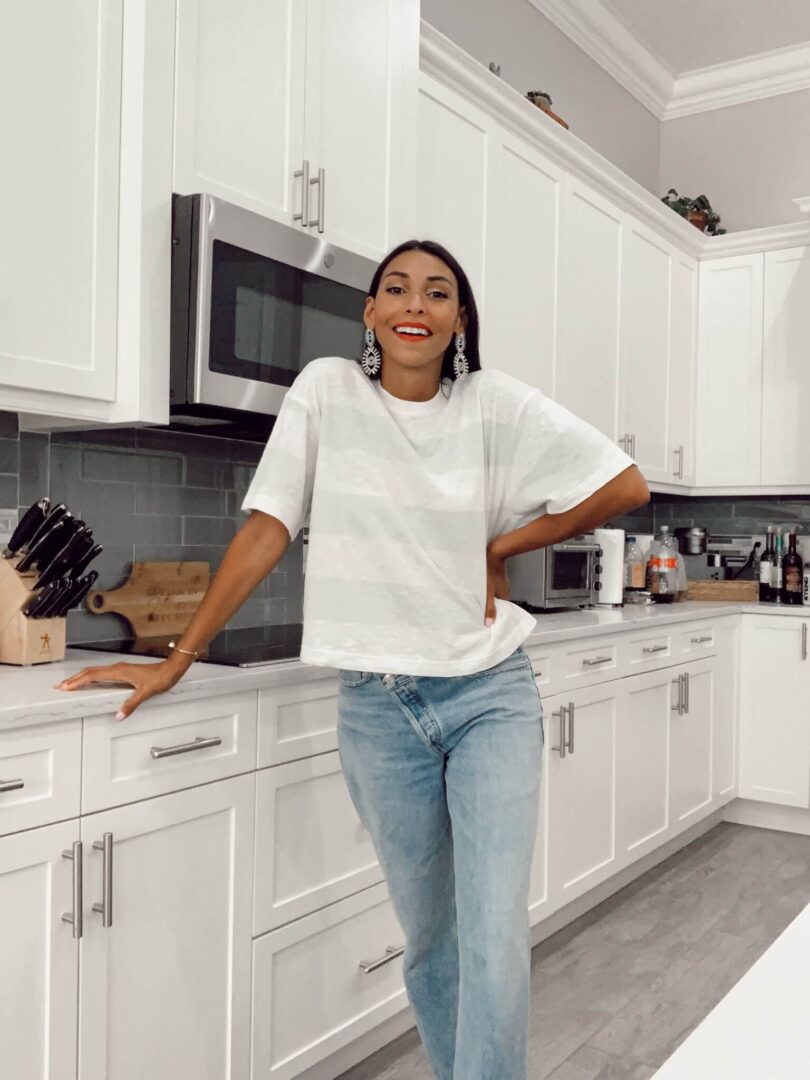 Here are my go-to stores for stay home must-haves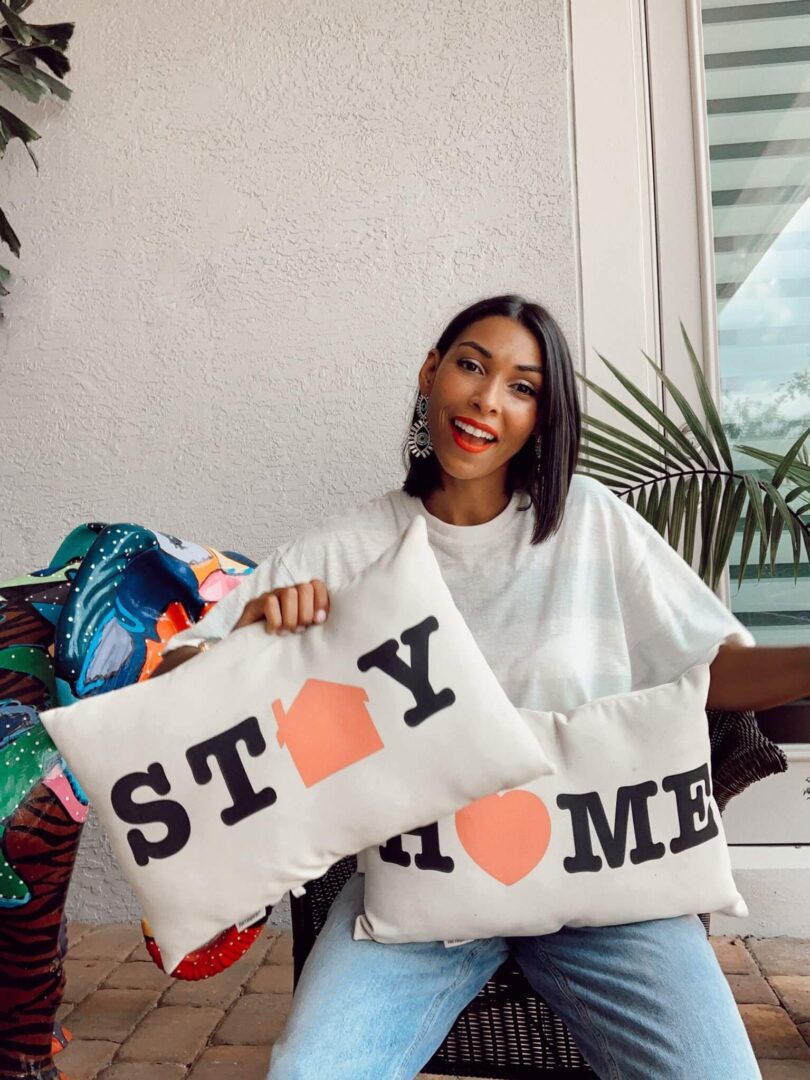 *my lipstick color is mysterious red
Shop my look

—LFF TOP PICK—

What are your stay home must-haves?
---
DISCLOSURE| SOME OF THE LINKS ABOVE ARE AFFILIATE LINKS, MEANING AT NO ADDITIONAL COST TO YOU, I WILL EARN A COMMISSION IF YOU CLICK THROUGH AND MAKE A PURCHASE.