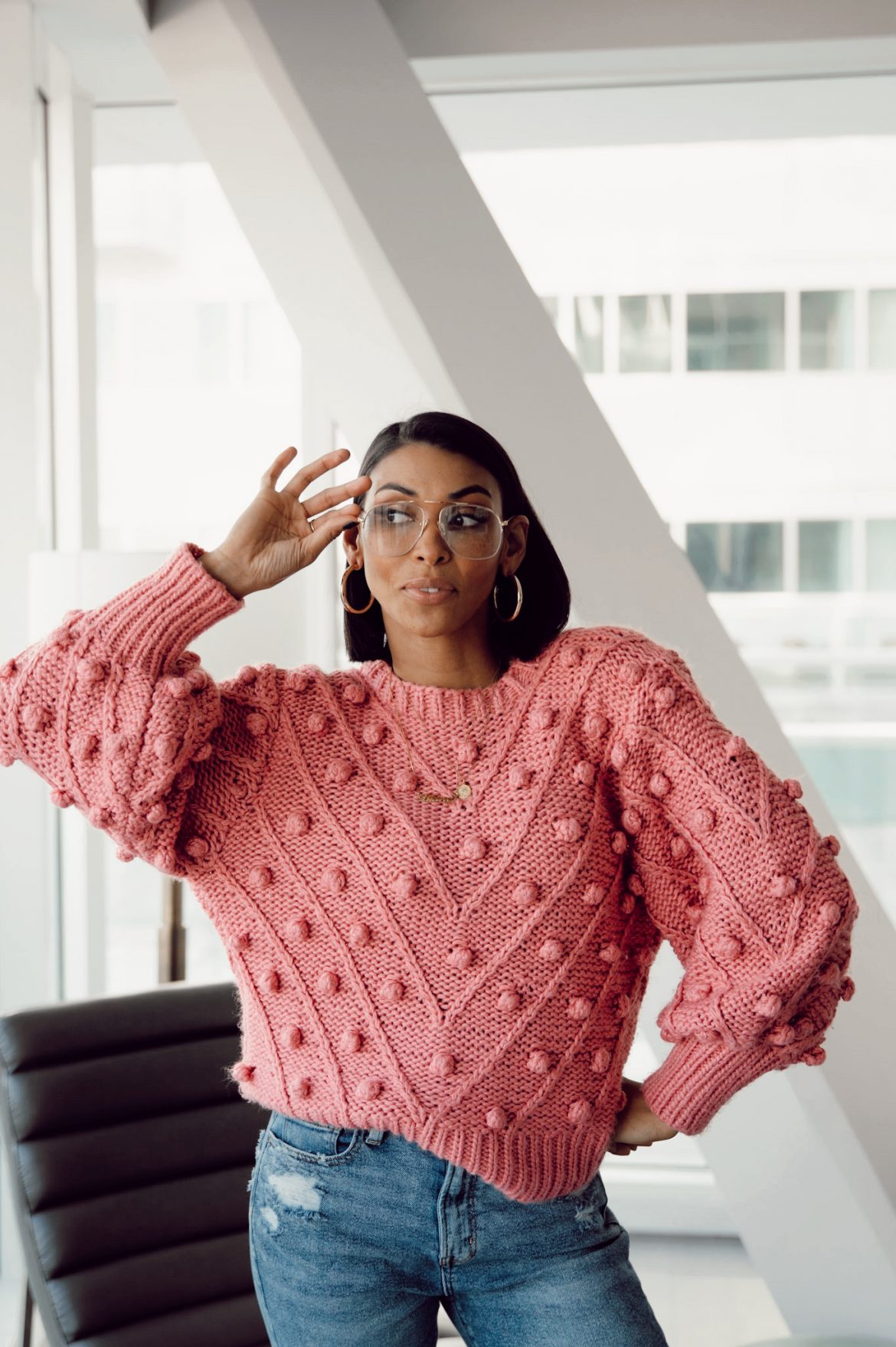 It is officially sweater weather. I was going to put an exclamation point at the end of that sentence but that would be lying to you. I am not excited about sweater weather. Nonetheless, I am here to help make this winter as bearable and fashionable as possible *rolls eyes* Forgive my lack of enthusiasm I am still in a fog from all the holiday days off *crying behind computer screen* I have two go-to outfits in the winter. The first outfit is a sweatshirt and skinny jeans. The second is a sweater outfit (sweater and any jeans). A sweater and a pair of jeans is a pretty basic look. Today I'm going to show you three simple ways to add an edge to your not so edgy winter sweater outfit.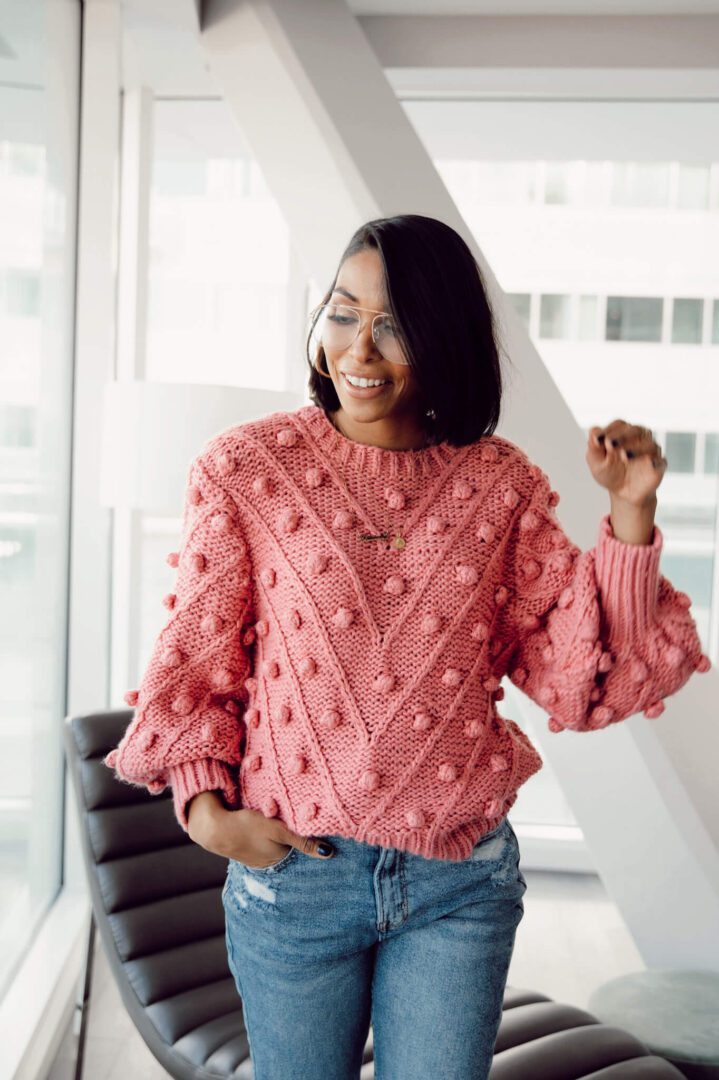 1
Its all in the details
The easiest way to make your sweater outfit less basic is to get a sweater with details. What kind of details did you ask? *Didn't ask for details* Go for fun sleeves, texture, colors, print and design. My sweater has a texture with the pom-poms as well as balloon sleeves.
2
Fun accessories
If you watch my stories you'll know I have grown an admiration for Bad Bunny. First I love his music and then I love his funky style which reminds me of the '90s. He's known for always rocking a pair of fun glasses so I went with exactly that, a pair of clear and oversized frames.

3
Shiny shoes
To complete your sweater outfit go for a pair of shiny shoes in any style.

Shop my look
My makeup and hair by: Glamsquad New user ($25 off your first appointment) with code: LFFGLAM25 Repeat user ($15 off your next appointment) with code: LFFGLAM15
—LFF TOP PICK—
How do you make your sweater outfit less basic? Did I miss any good tips?
---
DISCLOSURE| SOME OF THE LINKS ABOVE ARE AFFILIATE LINKS, MEANING AT NO ADDITIONAL COST TO YOU, I WILL EARN A COMMISSION IF YOU CLICK THROUGH AND MAKE A PURCHASE.
Photos by Johnathan Williams