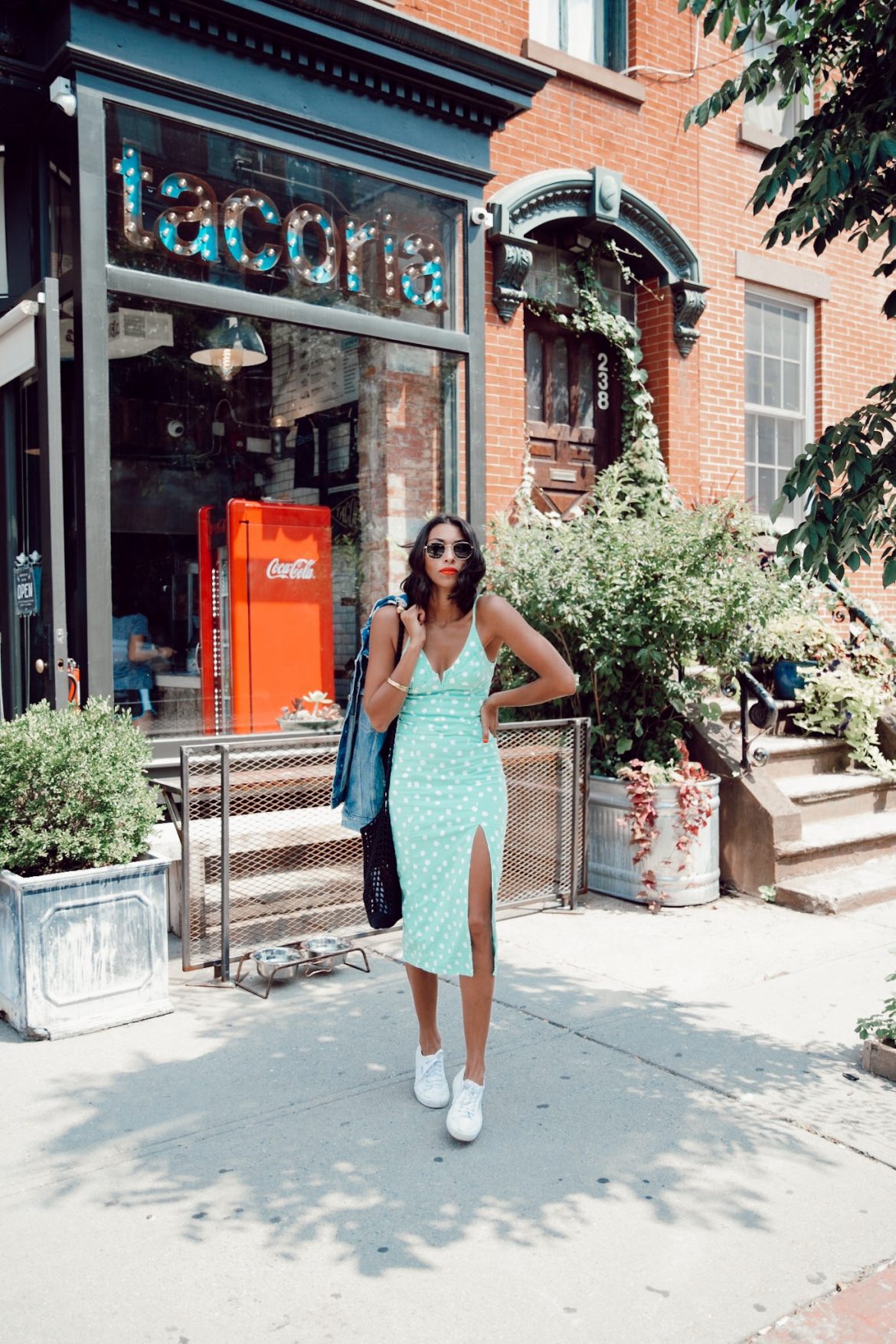 Did someone say tacos?! I sure did! Somewhere down the line, I must have Mexican ancestors. I know you love tacos too and so does everyone else. But me, I am tacos #1 fan and I'm having a real-life love affair with Mr. Taco. I could eat tacos almost every day and I'm not ashamed to admit there have been weeks where yes, that is the case. I don't claim to be some sort of taco guru either but I love Jersey City because there's a taco spot on almost every corner and I'm pretty sure I've tried them all. Here are my 3 favorite taco spots in Jersey City and they all have one thing in common… Delicious tacos!
24-26 Erie Street, Jersey City, NJ
Tacoria came to Jersey City just a few months ago and it has already crept its way to my number 1 taco spot. My usual order is 2 steak and 1 brussel sprout tacos with a cup of guava and basil agua fresca. I'm not big into super spicy foods but I love a little kick and these street tacos have the perfect amount of kick and seasoning. The agua fresca is so refreshing, especially on a hot summer day. You can catch me at Tacoria at least 2X a week (don't judge). If you try them out please let me know what you think? FYI, my photos in this post were shot in front of Tacoria.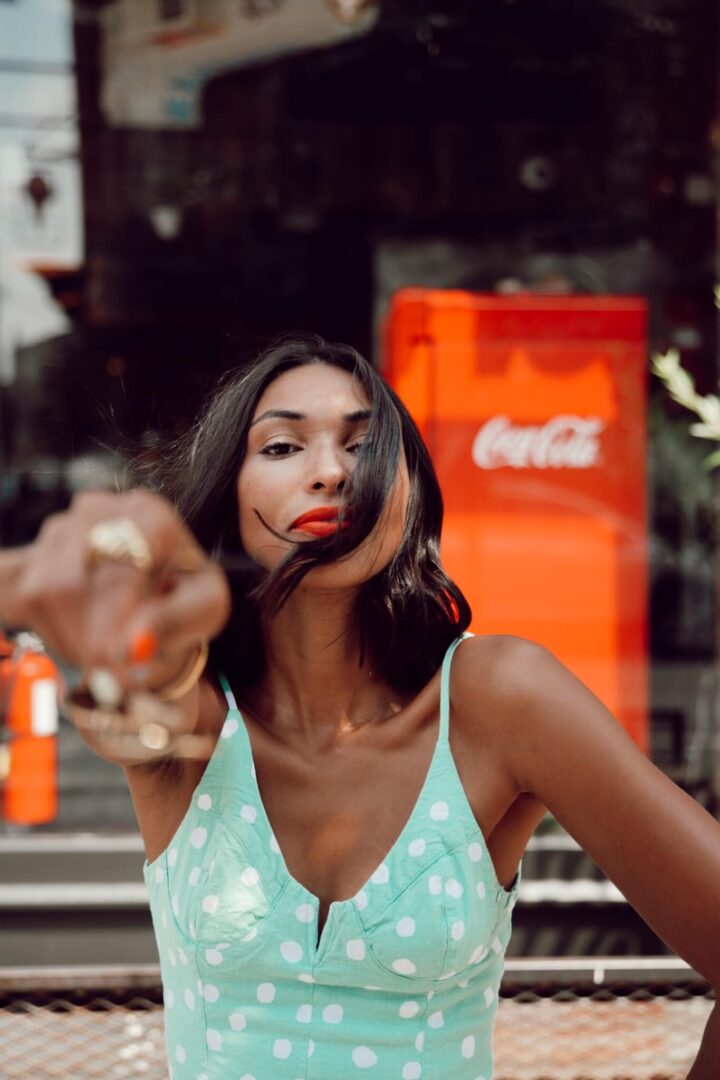 236 Grove Street, Jersey City, NJ or 352 Grove Street, Jersey City, NJ
Taqueria Downtown offers 2 locations. The first is La Taqueria where they offer communal bench seating outdoors and of course you can dine indoors as well. If you are looking for a super casual Mexican vibe I would recommend to definitely dine in. The other location is Taqueria Downtown Catering I typically order delivery from this one. There are two reasons I love these tacos, they are authentic — meaning if you can't get them in Mexico you cant get them here (no Tex Mex stuff) and also because they are ridiculously inexpensive. My usual order is steak tacos with the sauce on the side (this one is super hot) and a cold orange Jarritos. I suggest trying both places even though they are the same recipes the vibe is very different.
The Greater Jersey City Area, Jersey City, NJ
I discovered El Chilango at the farmers market that happens in Hamilton Park every Wednesday from 5-8. You can either order from Seamless or you can call and find out where the truck is and grab the tacos yourself. Can you guess what I'm eating every Wednesday? lol! Super authentic Mexican style kitchen, the family who owns the taco truck are straight outta Mexico. This one is the most budget-friendly, you can get 4 tacos for 10$ and they are DELICIOUS!! I've had the fish and steak tacos and have never been disappointed.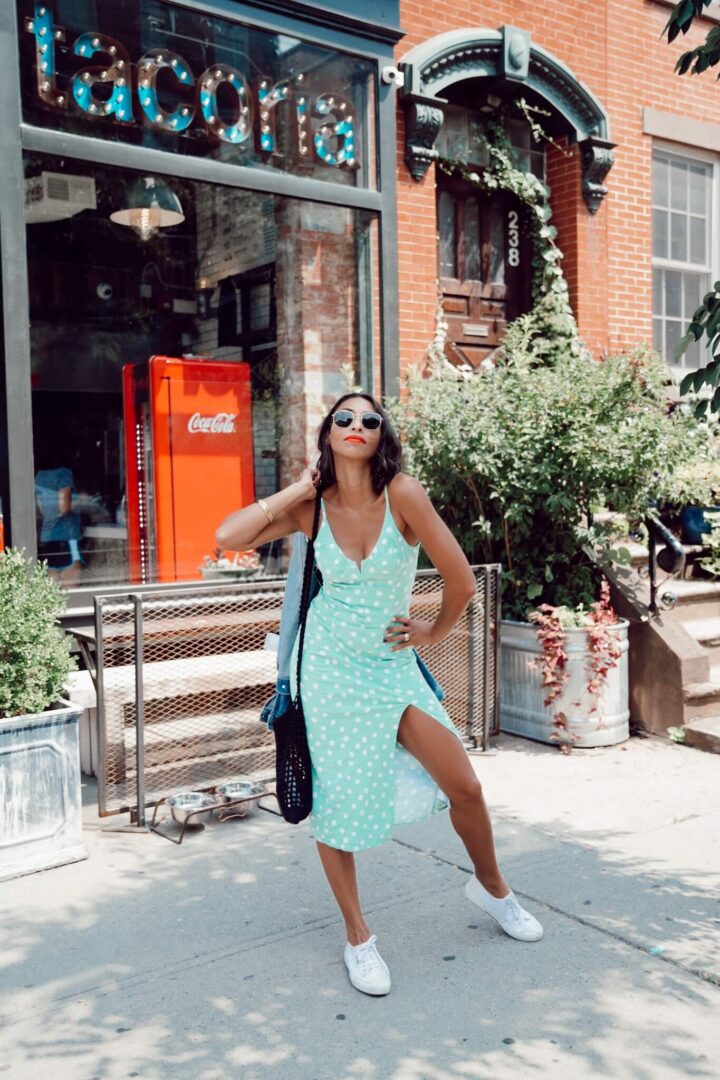 Shop my look
What are your favorite taco spots in Jersey City? Love my outfit? Shop more looks HERE or you can shop my go-to stores HERE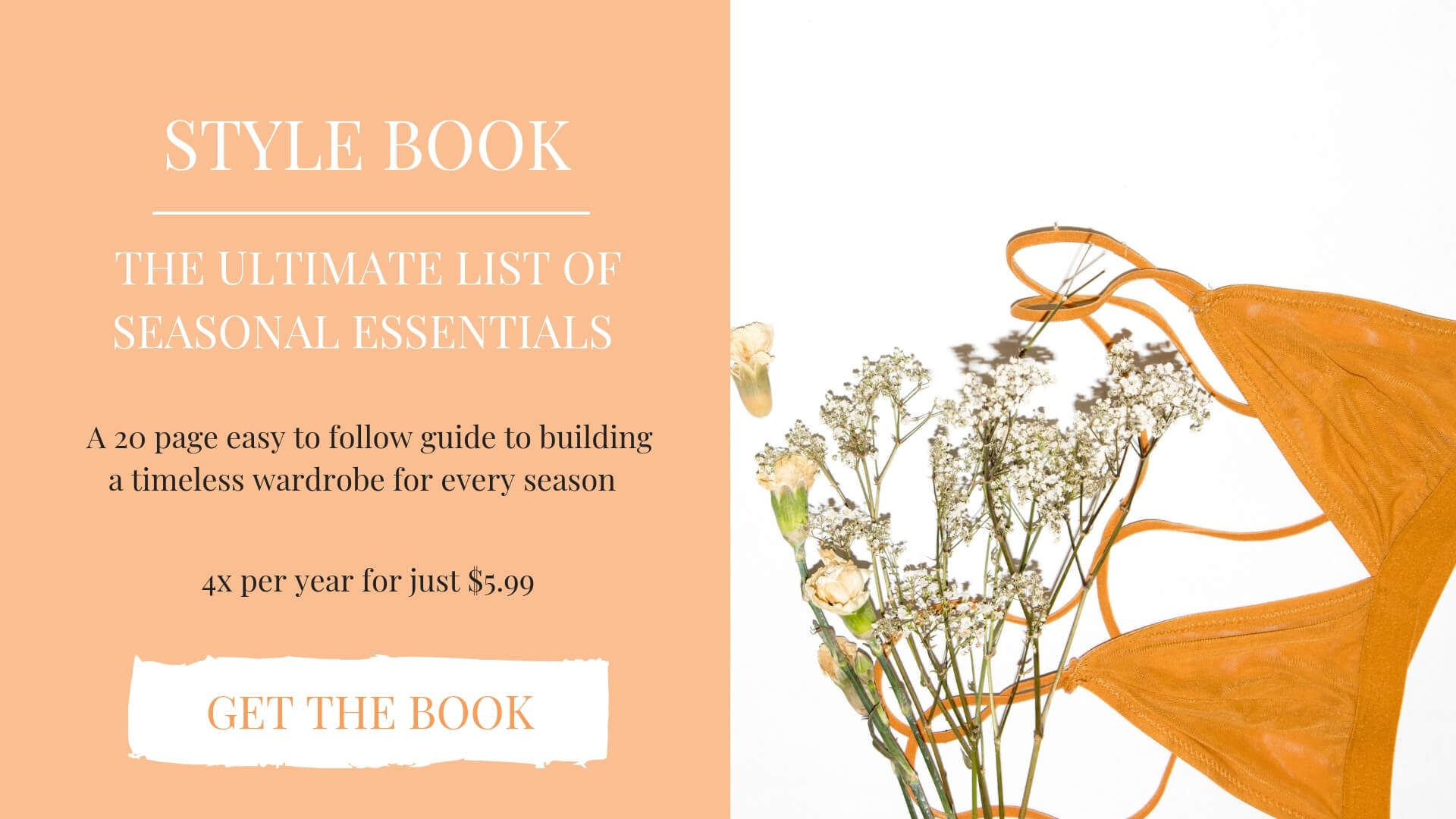 ---
DISCLOSURE| SOME OF THE LINKS ABOVE ARE AFFILIATE LINKS, MEANING AT NO ADDITIONAL COST TO YOU, I WILL EARN A COMMISSION IF YOU CLICK THROUGH AND MAKE A PURCHASE.
Photos by Jonathan Williams 
Photos taken at Tacoria