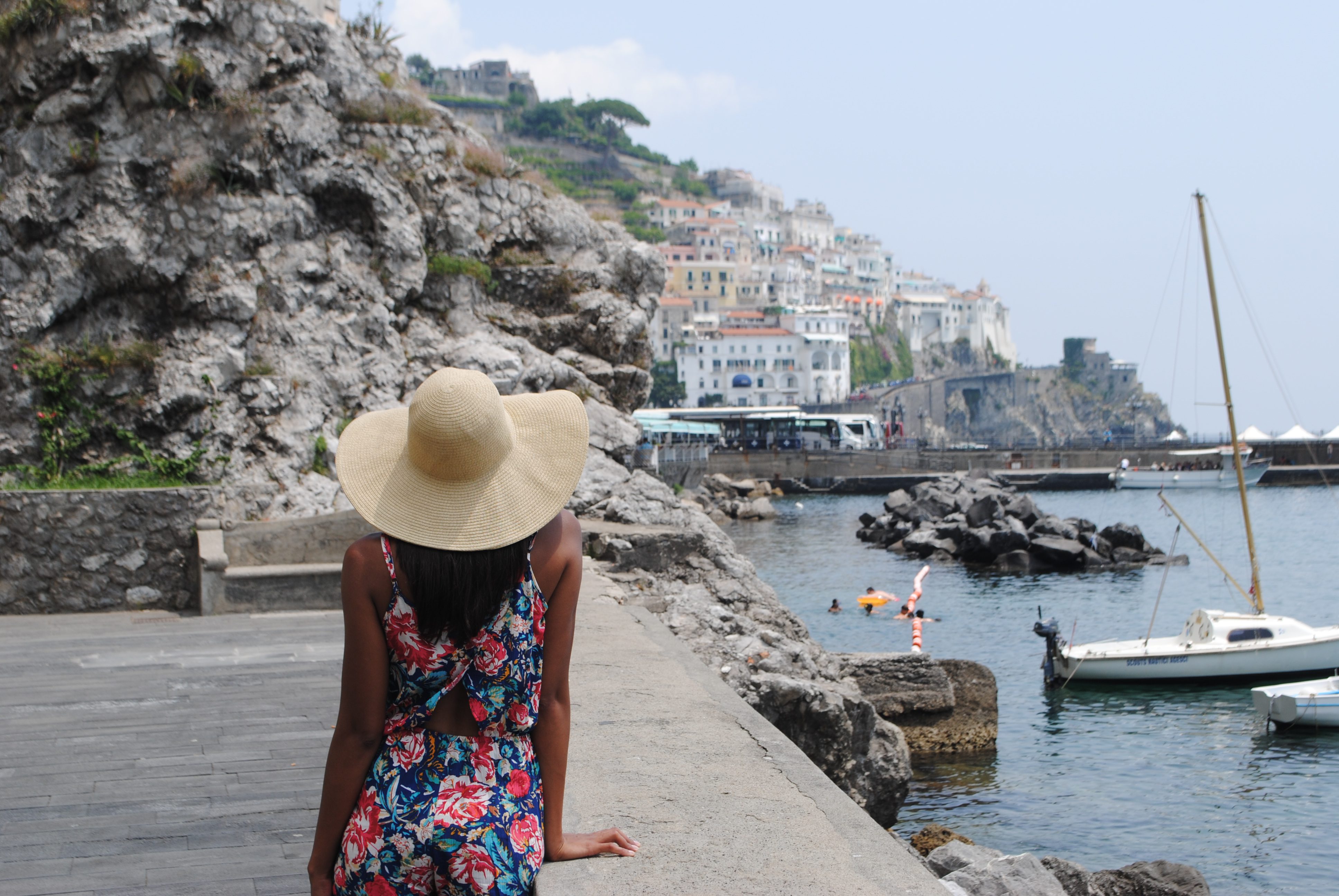 "Once a year go someplace you've never been before" – Dali Lama
I read that quote a few years ago and I've truly lived by it.  I visit some place new once a year and if possible, I take the opportunity to try twice. With that said I've been to a few places but I've never seen anything quite like the Amalfi Coast in Italy. I took a test on Facebook, "What is your souls nationality?" and the results were "Italian" so perhaps my soul is bias, but I fell in love with this part of the world.
The water is beautifully colored, deep dark turquoise contrasting against very green mountains that are wrapped in white houses. Nature is in every blink, the sky, the sea, the flowers, the trees, the mountains, the rocks, the sand, the sun, every home is being engulfed by vines sprouting these pink-purple flowers.
The Italians with their wonderful accents and golden skin, their delicious food, their warm homes, their refreshing wine. It's paradise in every sense of the word.  I tried to capture the best place on earth but my pictures don't even do it justice, the pictures below were taken in Amalfi, Positano & Furore, Italy.
Everyone must go at least once in their lifetime, I will certainly return.