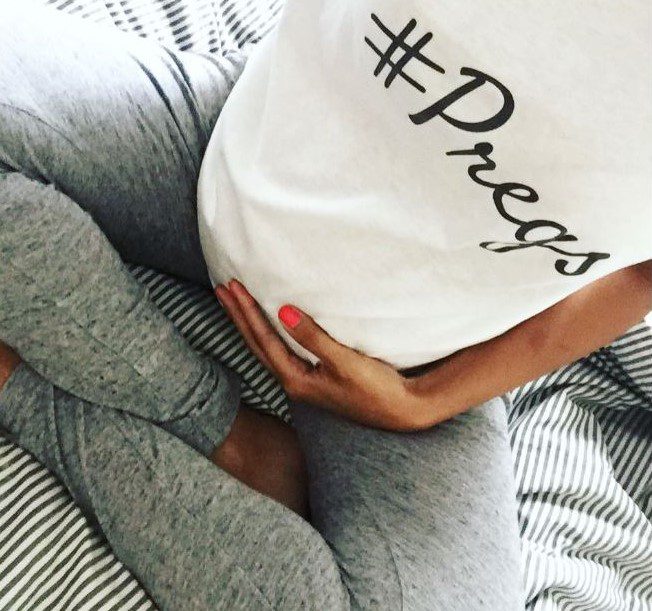 My philosophy throughout my pregnancy was comfort, little effort but still look great. If you've clicked on this link, congratulations on your pregnancy! If you aren't expecting but know someone who is, gift them an item from below or shoot them over this list.  I've rounded up my favorite maternity pieces into a list of top 10 maternity closet must haves for the mommy- to- be.
Top 10 Maternity Closet Must Haves
1. Maternity Leggings
Not only is your belly growing but so is your behind and legs (its ok mama, embrace it). Leggings are amazing because they grow with you. Splurge on a good pair that are soft and not see through, you'll wear them throughout pregnancy and post baby.
2. Maternity Trousers or "Easy Pants"
These are basically loose pants with a tapered leg that can be dressed up or down. You will not take these off, trust me.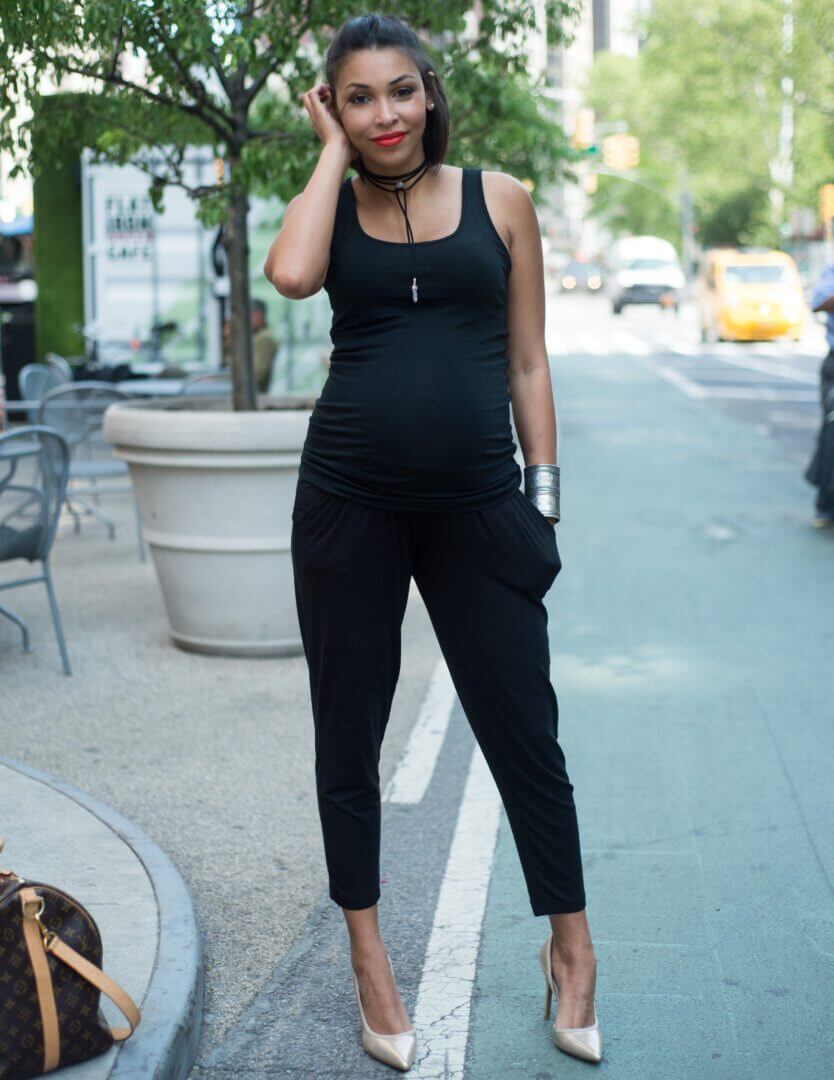 3. The Belly Band
The belly band is designed to keep your non-maternity bottoms unbuttoned and keep your pants from falling. I would recommend purchasing two, black and nude.
4. Maternity Jeans/Shorts
I mean who doesn't wear jeans? I would say get a pair of classics and also a fun pair with rips or raw hems.
5. Bodycon dresses
I'm naturally thin so I never wore bodycon dresses pre- pregnancy. When I started growing a bump and gaining weight I liked showing off my pregnant curvy body. The Bodycon Dress is super comfy and versatile; Wear it with a jacket or tie a button down around your waist if you don't want to show off all the goods.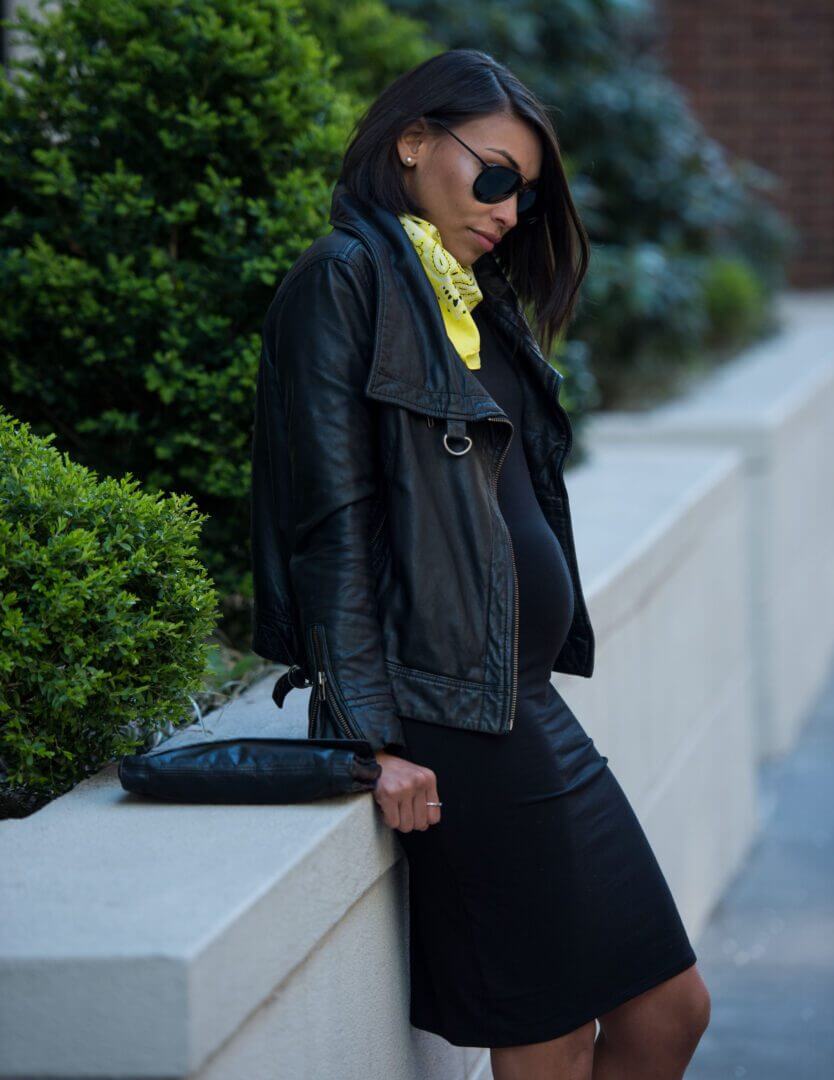 6. Sneakers
Your ankles and feet will swell and it becomes harder and harder to walk. Sneakers are a must! So is a reflexology massage!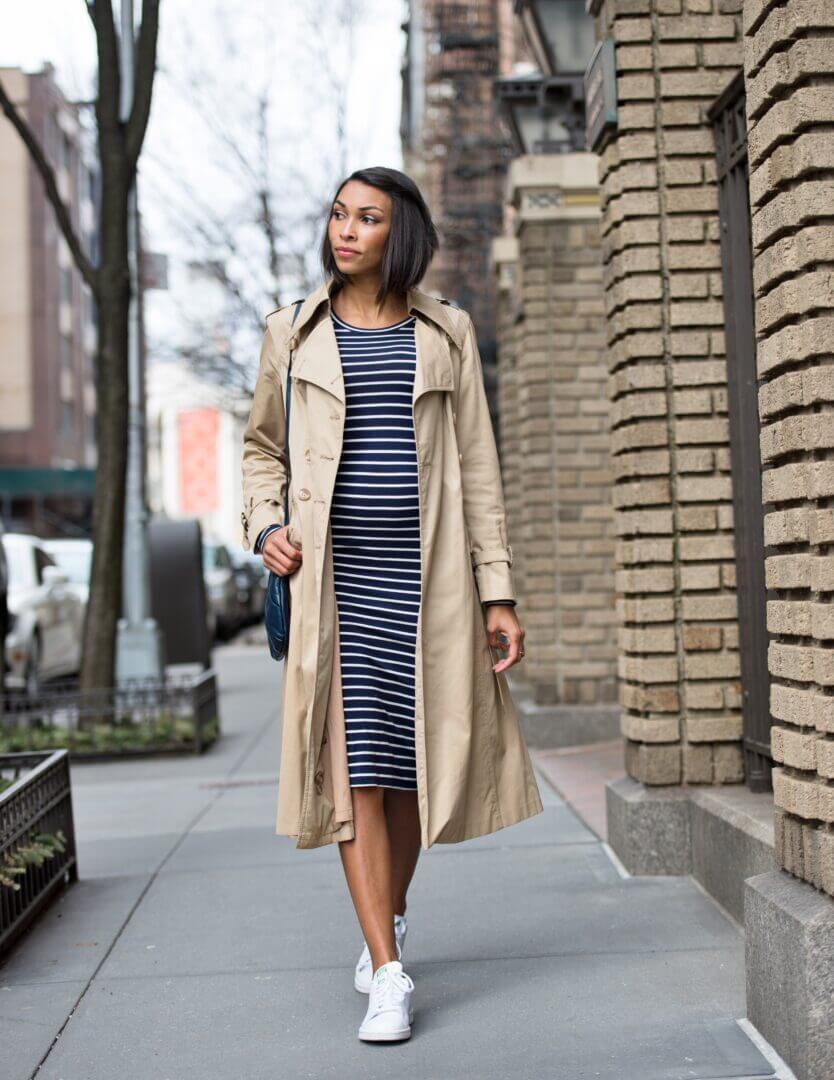 7. Maternity Tees/ Tanks
I stuck to basic colors black, white and gray to keep the rotation of them less noticeable. Maternity tees with sayings on them are always a big hit too.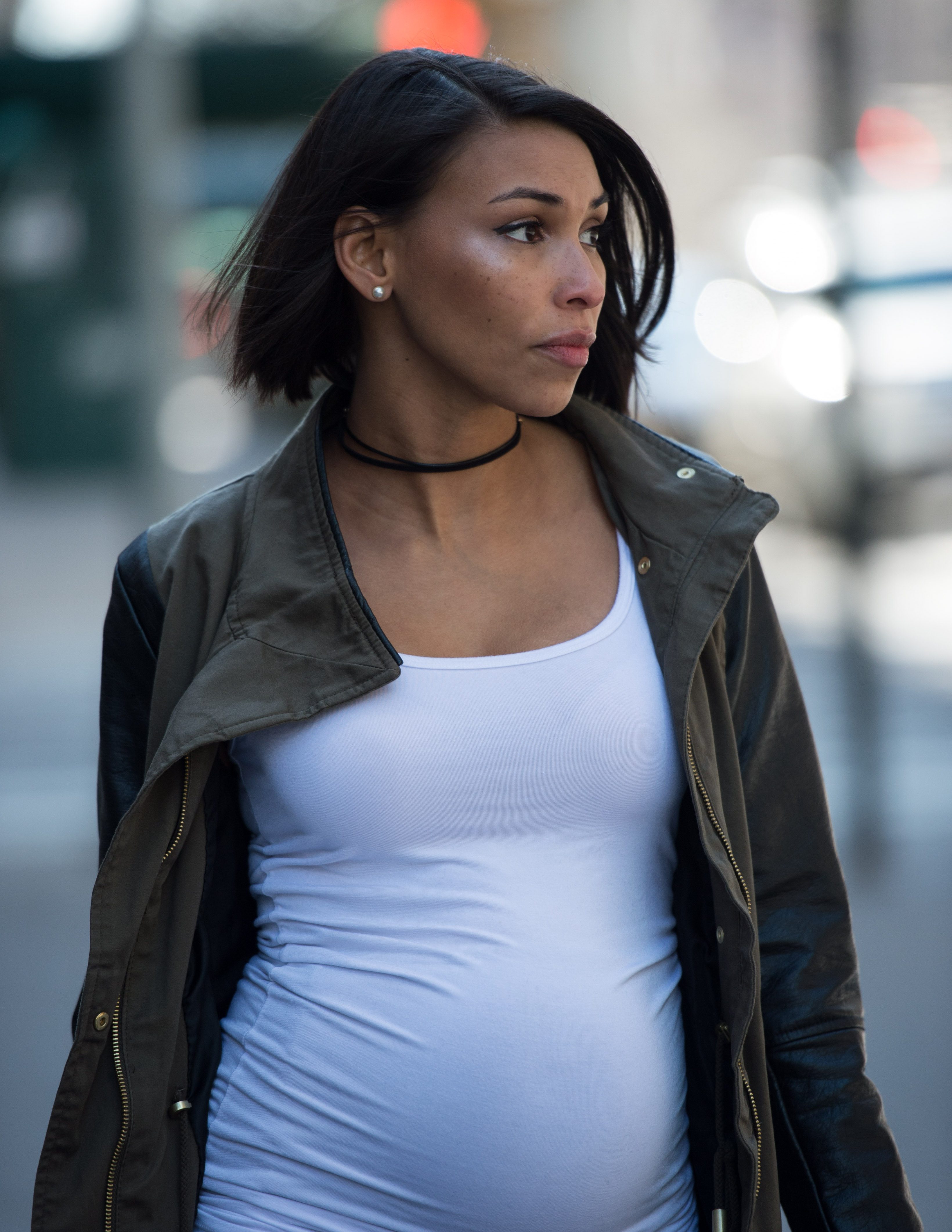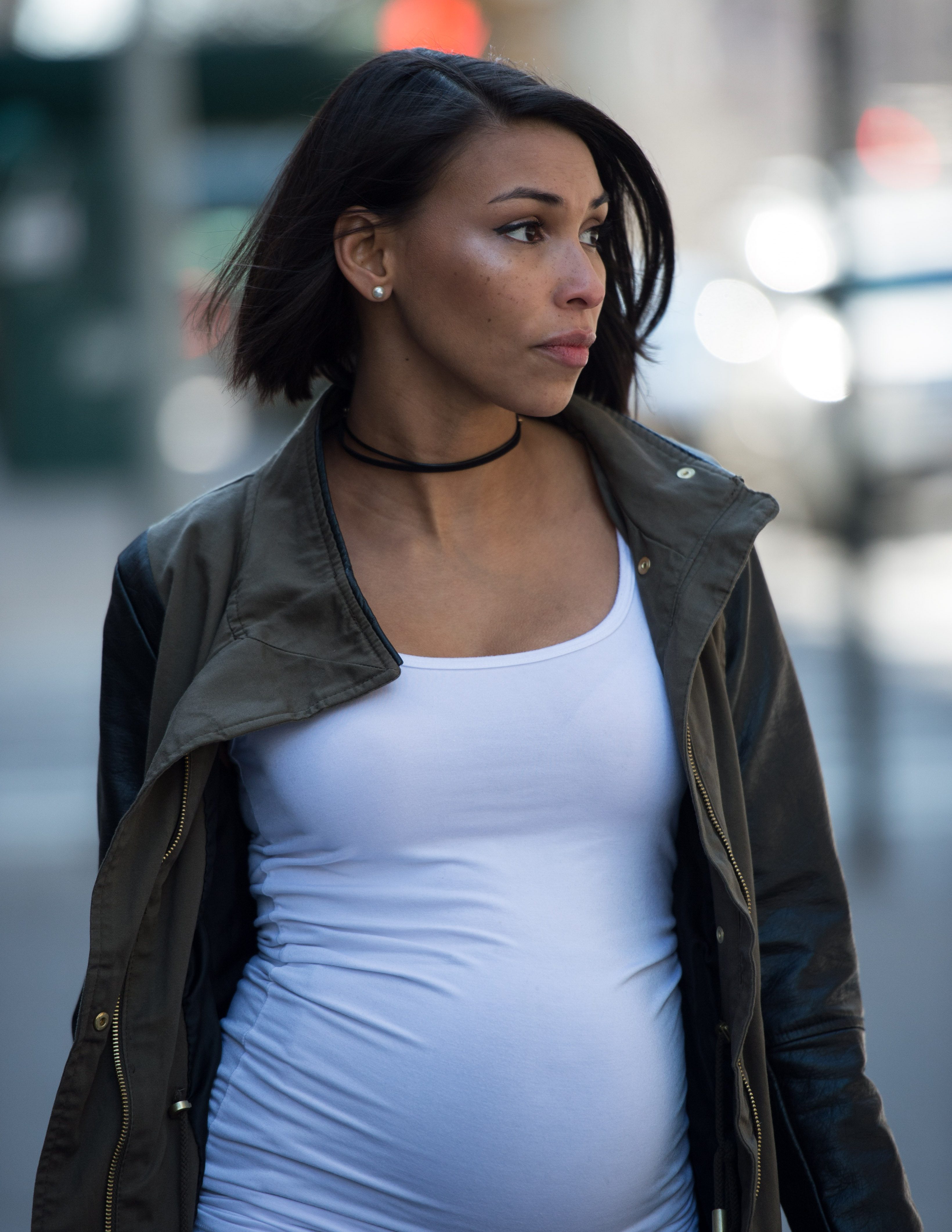 8. Dad Hats
You may be asking yourself, why is this on the list? Pregnancy is exhausting, the last thing you want to do is your hair (put away that curling wand and blow dryer). The best way to hide that hair you haven't washed and still look cute? ANSWER: Dad hats!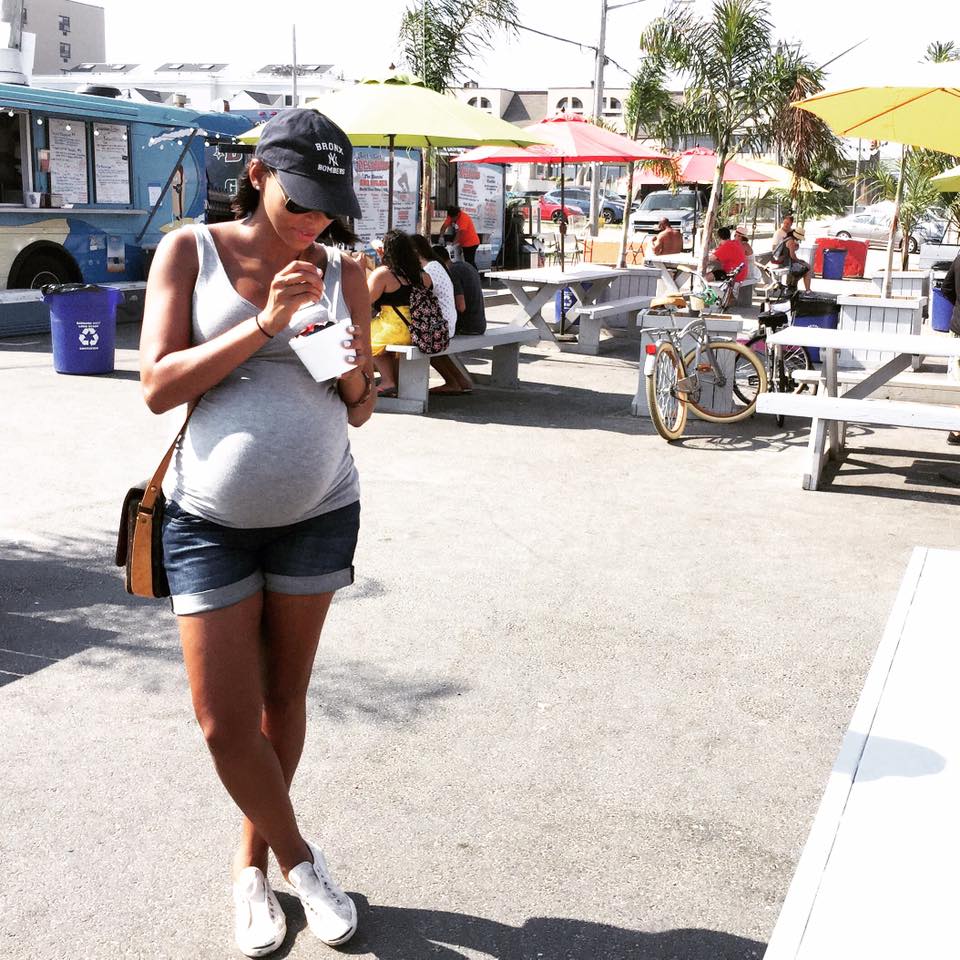 9. Dresses
When I've told other preggers that dresses was the way to go, some have stated, "But I'm pregnant during winter months." It doesn't matter, you can layer a dress and wear with booties. Throw on a tee under a maxi dress for Spring and Fall months.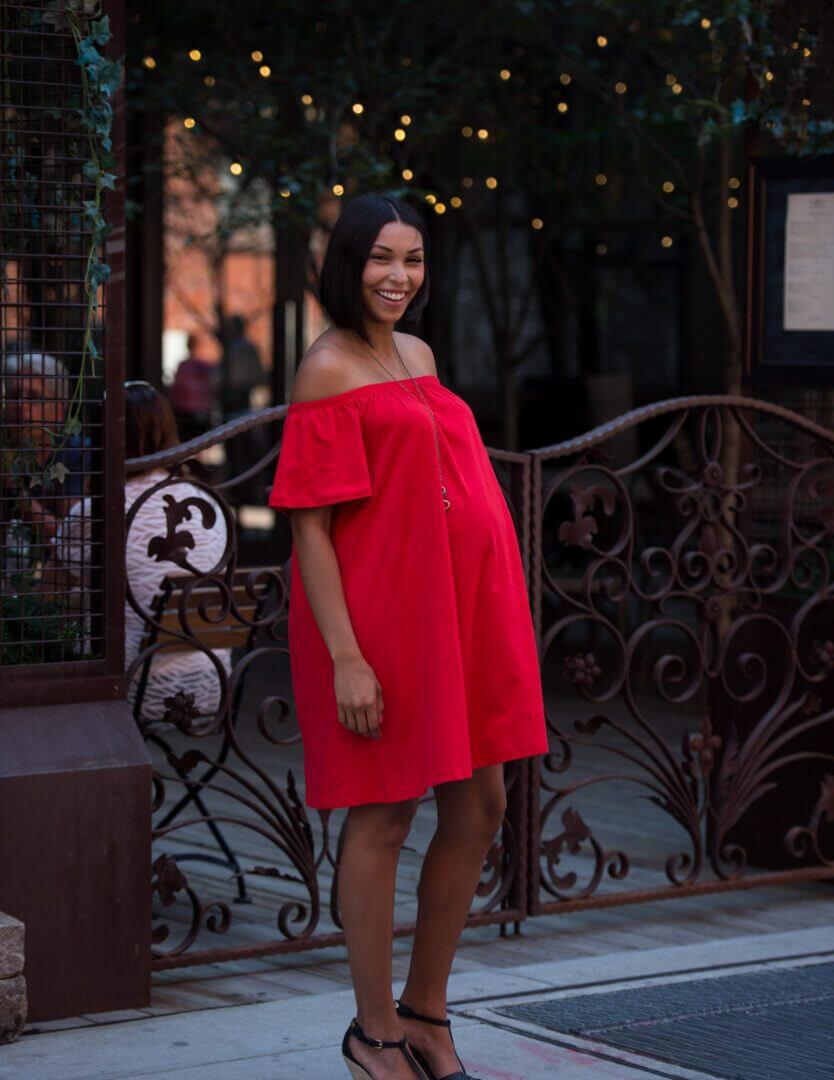 10. Cardigans/Blazers
These are great for the business prego! Have the same cardigan or blazer on repeat and just swap out the tee/tank.