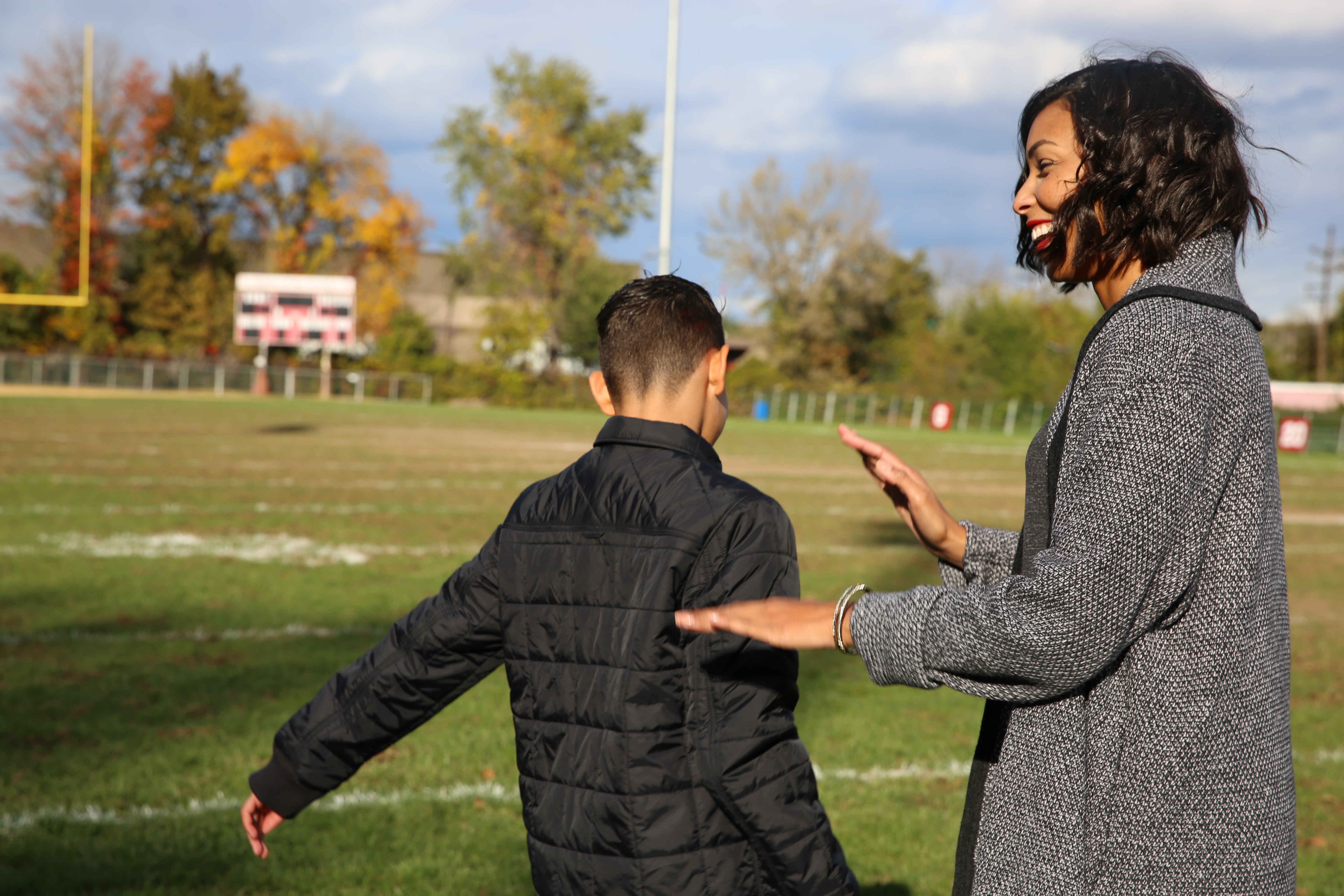 I had Julian when I was 23 years old, I married Julian's dad but we split when Julian was just 2 years old.
Ever since Julian's dad and I split, I questioned myself as a mother. If you love your child so much then why did you break his home? I don't know how other mothers feel about themselves as mothers I can only talk about my own experience. I imagine that we all share mutual feelings, we never feel good enough
I'm a loving, good person but I've had an unsolvable rage. One thing could trigger me to flip. I never realized the punishment of guilt was the cause of my rage.
Changing the bad habits you've lived with for so many years is difficult, but you have to decide that you are going to change, that's half the battle. I have taken every step you can think of to rid myself of anger, rage & guilt not only for Julian but for ME. Happiness & peace is something you have to work on every single day.
The change in me is apparent to most close to me, I'm so proud of myself. But what I'm most proud of is the positive influence it's had on Julian. He just won student of the week for acts of kindness! His surrounding are those of laughter, kindness, fun but most important understanding & compassion.
My message today is to all the moms, you are doing enough! If you think you aren't, think about what you can do to make yourself a better person? What can you do today that is going to make YOU happier, be it a hobby, exercise or simply reading more often. Once you find your peace and your happiness it automatically translates into your household and children.
Julian's birthday is on Sunday, for the first time in 9 years I finally feel like I'm doing a great job!
Julian is an amazing athlete, not only is he a star on the football field, his character is top-notch! I am amazed by his kindness to other children, he loves with no limits. He's witty, smart and has his own unique style. He is affectionate, genuine and all around a good little person.
Although mommy & daddy split we're great friends, we help each other so it never feels like we're "single parents". Julian is so blessed to have an extraordinary blended family, he's got Mom & Dad, Todd & Tara (Step Parents), his grand parents who are very involved and step- grand parents that adore him. The love he receives is infinite
When you are trying your best, things have a way of working themselves out.
October 25th 2006 at 7:43 PM my life changed forever.
To my hero on the football field, to my brightest star in the darkest of nights, to the person who I gave life to but gives me a reason to live, the heart that walks outside of my body, to the little boy who thinks I'm the best mom, happiest of birthdays!