I've been blogging for about 3 years now and my goal was to always make it my main source of income. All of my articles are meant to inspire moms and women to focus on themselves even if you only have 10 minutes to spare. My easy to follow style tips and product reviews always come back to the woman and mom on the go.  I've been reading lately that people are feeling like the Influencer world has just become too much, too many ads, not sure what's real and what's not, I've even been called an "ad machine."
My passion has always been to write, photography, style and although my blog is my creative outlet, its also an income. I love creating this online magazine that helps women, period. As much as I try to give personal insight to who I am and my life, my job is to review products, share style tips and link to these products. I'll always decline products that do not fit with my main objective.
I'll always try to be as genuine as possible but please remember the sponsored posts is how I make money plain and simple.
I wanted to write a post that tells you a little about me and not a product review, just to balance out all of the sponsored work I've been posting lately.
So who is the chick behind this blog?
I'm a recent married 35 year old mother of 2 boys. Julian is my oldest son he's 11 years old and my youngest, Kingsley, just turned 2. I work in marketing (9-5) which will end pretty soon and I work on my blog whenever I can, almost 7 days a week even if it's just 1 or 2 hours a day/night.
This weekend I threw my Husband, Todd, a surprise 40th birthday party on my sister in law's residential rooftop terrace in Manhattan which was a huge success! (all of the photos in this post are from this weekend) I have really amazing friends and family that support pretty much everything I do, I'm very lucky and always thankful.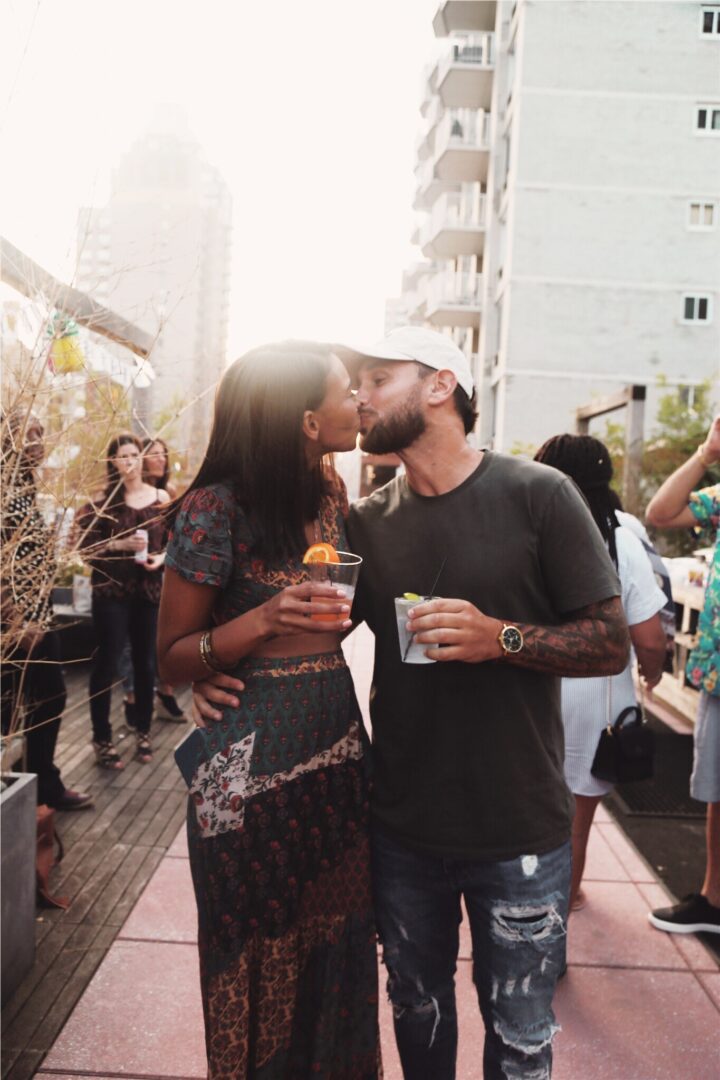 My husband and I met 6 years ago online, he's a Dean at a HS in Brooklyn. We have a very normal relationship, we fight we make up, no walk in the park but definitely the person I was meant to be with. His background is Italian, Austrian, Russian, Syrian was raised Jewish in Long Island, NY.
My parents are both from The Dominican Republic. I was born in NYC and then moved to NJ when I was 10 years old, I have lived between Hudson and Bergen County but mainly grew up in a town of Bergen County called Ridgefield Park.
I have a handful of best friends (3) that I met in Ridgefield Park and although I still frequent the town because my parents still live there, I'm not proud to be from there.  Many of the people I grew up with were closed minded, somewhat racist individuals, homophobes, uncultured, that I'm not proud of knowing or being associated with. Growing up I dealt with shit like people throwing around the word "spic" and "nigger" like it was no ones business. Unlike Drake, I do have time for new friends and have made amazing connections with people through all the walks of my life.
I was raised Catholic and then my parents converted to Seventh Day Adventist. I don't go to church or follow any religion heavily but I do consider myself Christian (not proud to be associated with the Catholic church).
My favorite music is old school hip hop and reggae.
I am very proud of being Latin and also proud that I am in an interracial relationship.
I have 3 sisters and 2 brothers of the 5 I only have a relationship with 3 of them.  I was raised with my brother, Jose and my sister Tai and met my sister, Felicia 6 years ago. I don't have a relationship with the others because we've never met.
This article talks about my life as a mother, I posted it a few years ago for Julian (it's probably the most personal I've ever been on here).
I'm currently working on a wedding blog series, since I'm newly married, which will cover all of the planning and details behind the wedding.
I'm also working on an E-book that will cover every classic piece you need in your closet for endless style (I'm also thinking about a Bohemian Chic E-lookbook).
My favorite place I've ever traveled to was the Amalfi Coast in Italy. I haven't been able to go anywhere new in about 2 years because I was pregnant and then was planning and saving for my wedding. Next year I plan to add 1 or 2 new places to visit, not sure where yet but if you guys have any recommendations please share!
We live in an apartment in Jersey City, NJ and I don't have any plans on becoming a homeowner, at least not in this country. We love city living and staying within our means, owning a house just seems like a lot more work and money that we'd rather spend on traveling and buying experiences.
If I hit the lotto I'll buy a brownstone either in JC or Brooklyn (wishful thinking).
For the most part people would describe me as sweet BUT I will go from 0 to 100 real quick. I'll never stay quiet if I feel l need to stick up for myself or anyone around me. I have a bad temper which I work on daily but sometimes I just get mad and show it (dont judge me).  I'm loyal and try my best to be there for all those around me. I bring good energy wherever I go and if I can't, I stay my ass home.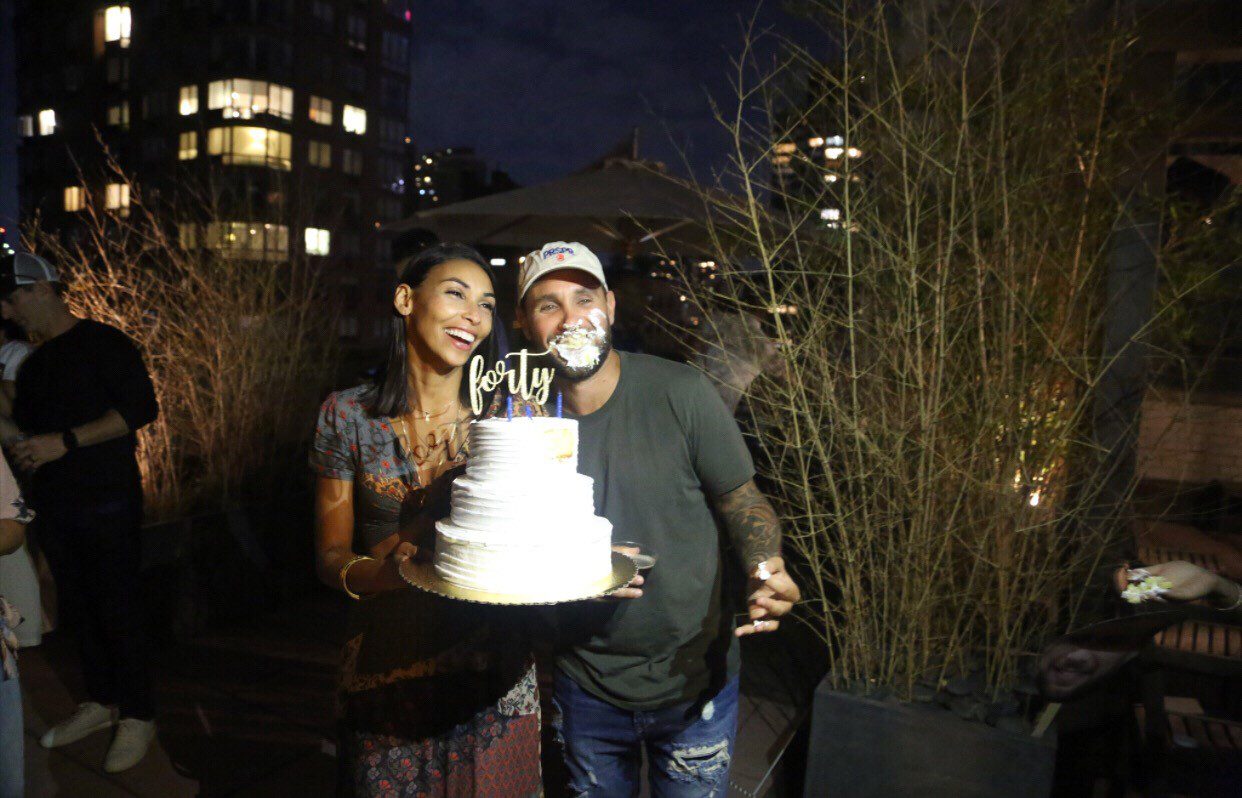 Fridays, you can catch me on my couch watching a movie with my kids and husband.
I graduated college with a BA in English Language and Lit.
I love to dance, socialize, drink red wine, do dinners with friends at least twice a month. I don't have any pets and my favorite show at the moment is Insecure on HBO. My guilty TV pleasures are Love & Basketball and Love & Hip Hop on VH1. My favorite desserts are Dominican Cake and Oreos.
Ummm and that's all I can think of for now. Thank you to all my readers that take the time to leave comments. I always try to go back and respond and also look up who you are through the links you share with me.
If you have any questions, feel free to email me, DM me, comment below.  I am truly happy being able to have this corner of the internet.
Much love,
Dileiny