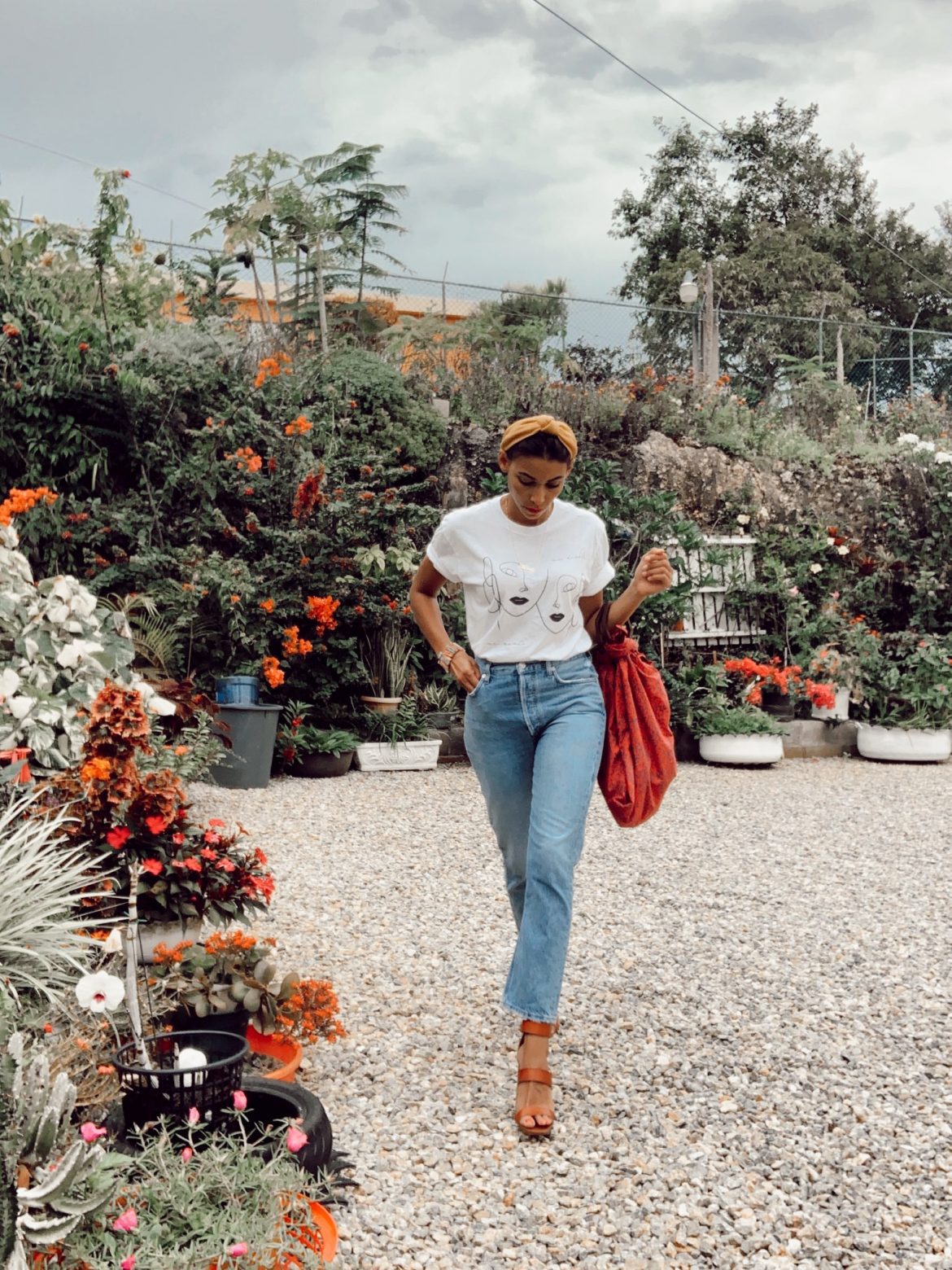 They say, the way you dress is an expression of who you are. What does your clothes say about you? I love me a good graphic tee. I love a good white t-shirt so much that I designed one in collaboration with my friend, Jeanette — who runs The Wicked Pink. With the help of artist/designer Sofia, bringing the concept to life, voila — we have a t-shirt! In the design of this t-shirt we incorporated 3 things: sisterhood, woman empowerment and the love of the Spanish language. Keep reading for more details about the woman empowerment t-shirt I can't stop wearing!

Sisterhood
The design of the two women with their heads leaning on each other was our way to incorporate sisterhood. A simple way of showing support of other women by saying, you can lean on me. Don't you love that?
I'm a woman
The phrase translates in English to, "I'm not a saint, I'm not a devil."  This is the woman empowerment piece, don't categorize me, I'm a woman.
The Spanish phrase
It felt appropriate to go with a phrase written in Spanish, since all 3 of us designing the tee are Latina, "Ni santa, ni diabla." What do you think?
Where to shop with coupon code
I've worn the t-shirt so many times, with shorts, jeans, as a bathing suit cover up. Grab yourself our woman empowerment t-shirt and tag us: @lovefashionfriends // @thewickedpink  for a chance to be featured on our IG pages and blog! The t-shirt is only $29 coupon code: LOVEFF gets you 10$ off if you're a first time Poshmark shopper. The t-shirt is on Poshmark and Etsy or follow the link below under, "shop my look" (below).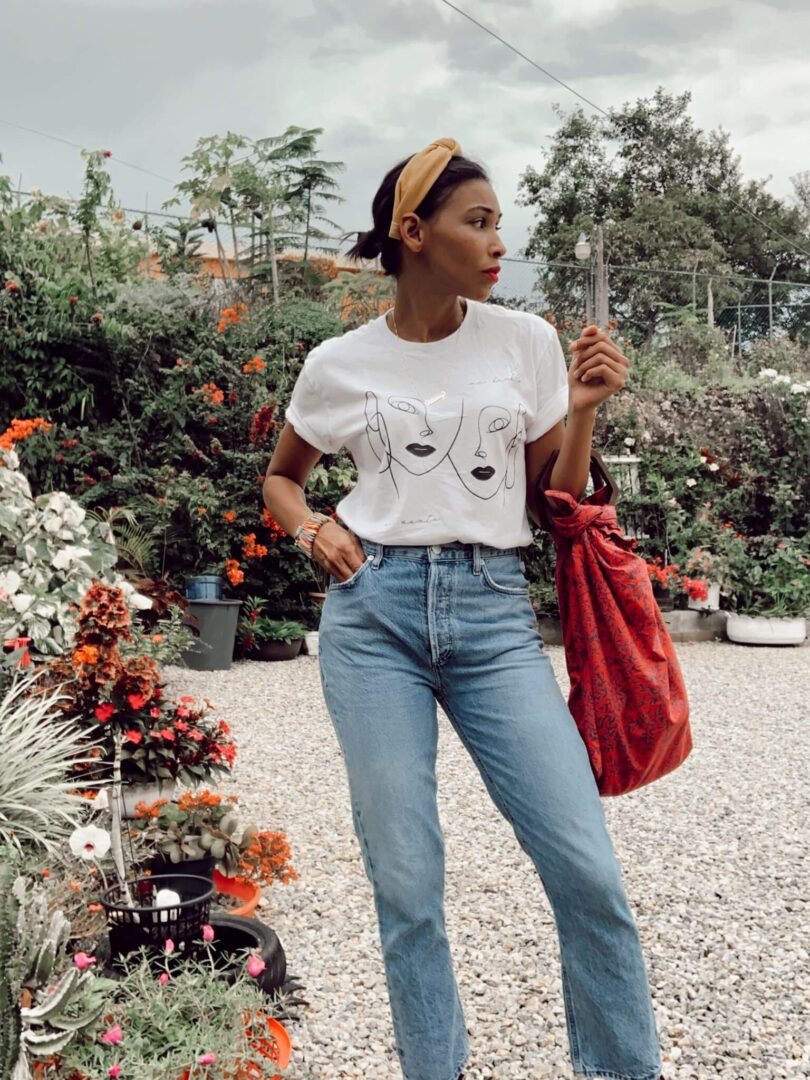 Shop my look

—LFF TOP PICK—

---
DISCLOSURE| SOME OF THE LINKS ABOVE ARE AFFILIATE LINKS, MEANING AT NO ADDITIONAL COST TO YOU, I WILL EARN A COMMISSION IF YOU CLICK THROUGH AND MAKE A PURCHASE.