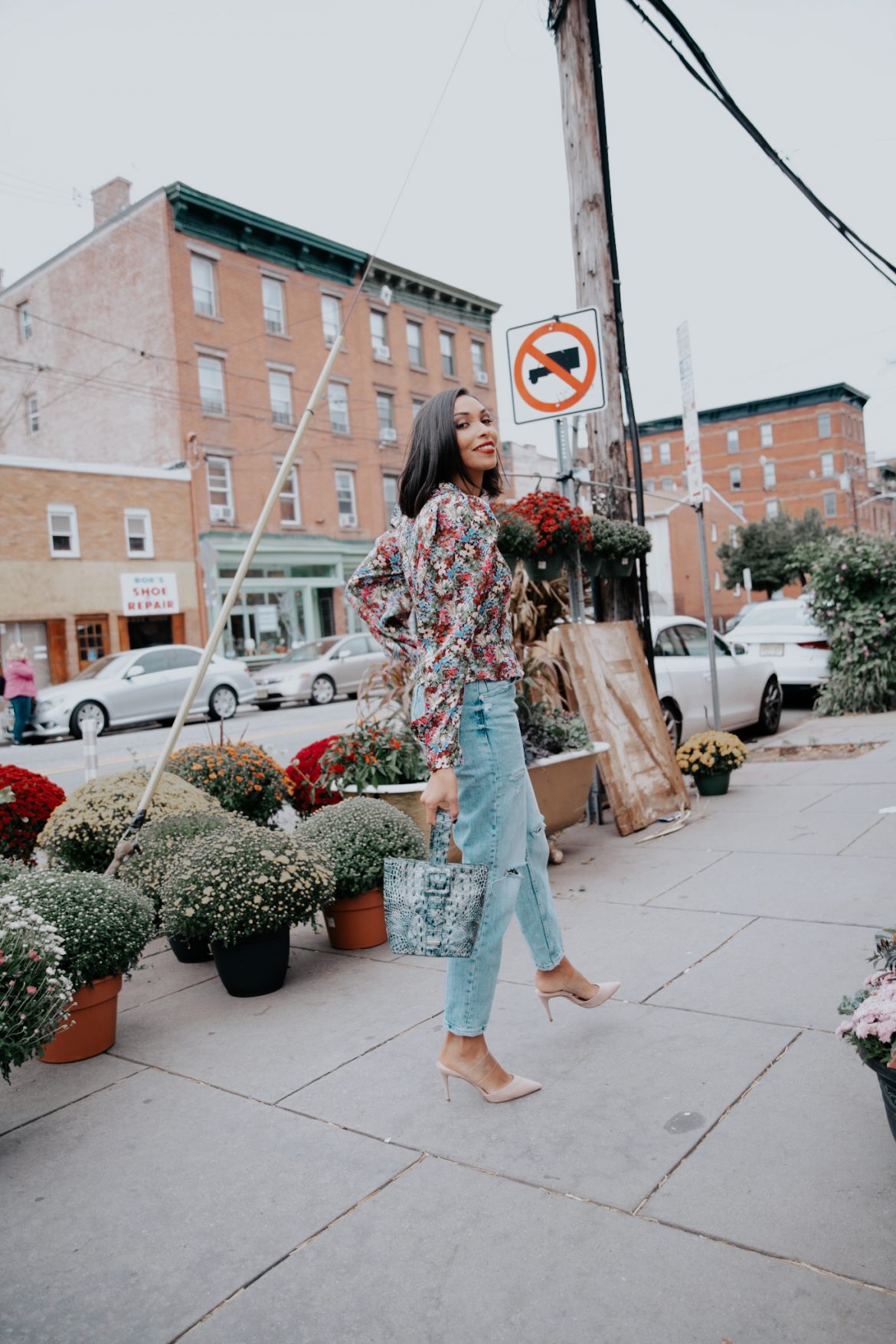 I can't deal with fashion rules, can you?! You can wear whatever you want, whenever you want — how about that?! My latest obsession is floral print in the fall. I found myself questioning it though, can I wear floral print in the fall? I'm assuming you are thinking the same and yes girl, you can. Here's the key to wearing floral print in the fall, keep the tones fall-ish, stick with darker tones like a floral print on a black fabric or hues of burgundy, dark blues or any autumn colors. You'll find me in floral print dresses paired with a leather jacket (just wore to an event last night) or distressed jeans and a floral top (like I'm wearing in this post) — floral in the fall is bold, edgy but still feminine.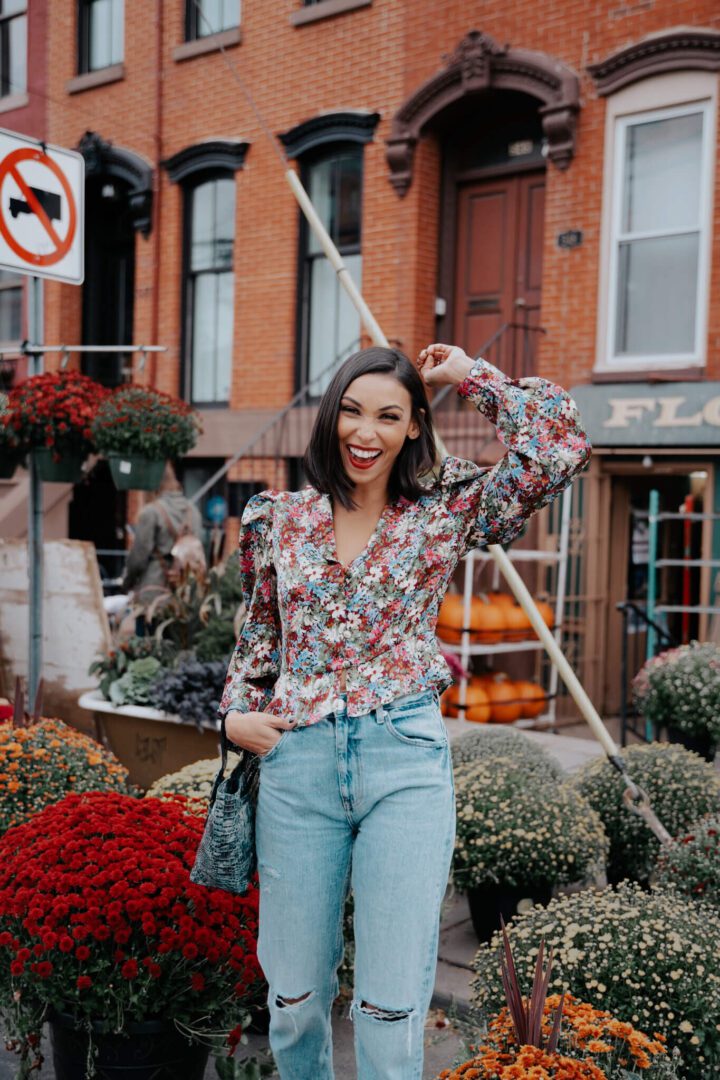 Floral tops
I'm all about floral tops all year long but here are some I found, perfect for the fall.
Floral dresses
Cute fall floral dresses at different price points, yes please!  FYI these are all dresses I would wear and fun fact I am headed to the mall (after I publish this post)  to snatch some fall dresses from H&M.
Jeans to wear with your floral print tops
I like a more vintage tone denim when pairing with my floral tops, here are some jeans I own and would wear.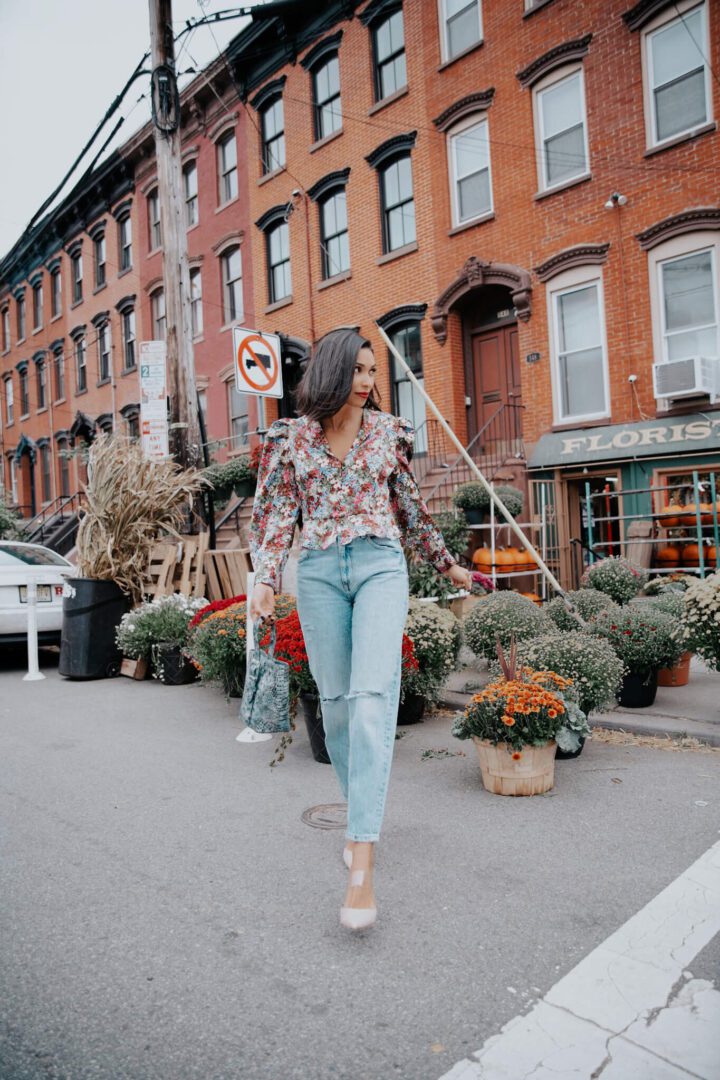 Shop similar to my look

For my exact top click HERE
My makeup and hair by: Glamsquad New user ($25 off your first appointment) with code: LFFGLAM25 Repeat user ($15 off your next appointment) with code: LFFGLAM15
—LFF TOP PICK—
How do you feel about floral print in the fall? Do you think its pretty easy to pull off? Didn't like anything on this post? No worries, you can shop my go-to stores HERE.
Follow me on Instagram for daily style inspiration! 
---
DISCLOSURE| SOME OF THE LINKS ABOVE ARE AFFILIATE LINKS, MEANING AT NO ADDITIONAL COST TO YOU, I WILL EARN A COMMISSION IF YOU CLICK THROUGH AND MAKE A PURCHASE.
Photos by Johnathan Williams